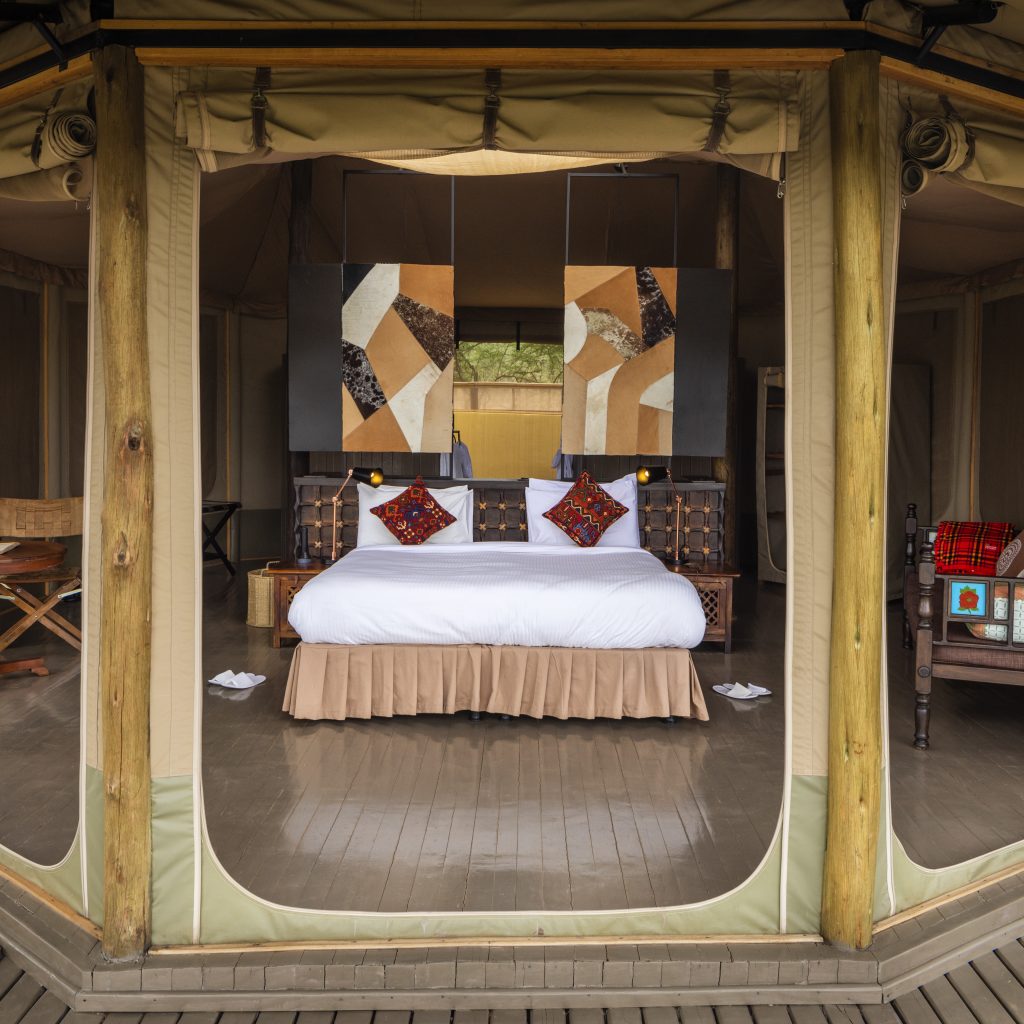 Vineyard Global Appointed US Representative for Basecamp Explorer Kenya
March, 2019
Vineyard Global, a boutique PR and Marketing firm headquartered in Boston has been appointed to represent Basecamp Explorer Kenya's five properties in the Masai Mara Reserve area.
With the opening of its newest luxury lodge, Leopard Hill in the exclusive Mara Naboisho Conservancy, in 2018, Basecamp has continued to add capacity to its collection and continues its pioneering activities in wildlife conservation through Maasai community partnerships. Its flagship property, Basecamp Masai Mara along the Talek River, together with its other upscale properties in Mara Naboisho – Eagle View, Wilderness Camp and Dorobo Mobile Camp provide guests with a longstanding commitment to personalized service. Basecamp's strong commitment to education and sustainability are on display through its Basecamp Masai Brand Women's Craft Project and Mara camp on-site Plant Nursery and Greenhouse.
The company has chosen a boutique representation firm in Vineyard Global, which supports its philanthropic approach and luxury offerings.  Petronilla Gichimu, Basecamp's Director of Marketing, reflects: "We are delighted to partner with Vineyard Global in our new marketing efforts towards the US. Basecamp has just celebrated 20 years of sustainable tourism in the Mara, and in recent years, we have grown our portfolio in the exclusive Mara Naboisho Conservancy.  We believe there is great opportunity in the US.  We have already seen great interest in our camps in the US press, and we look forward to raising the visibility of our brand."  Vineyard Global will be handling Basecamp's trade marketing and PR efforts.
Vineyard recently hosted a press trip to Basecamp's properties in conjunction with Villa Rosa Kempinski in Nairobi and Kenya Airways, and featured KQ's new nonstop flight from JFK to NBO. Press coverage from National Geographic, Upscale Magazine, Venu, Afar Magazine, Forbes, NY Magazine, Brides, Sheridan Road, and Cool Hunting is expected throughout 2019.  A hosted trade FAM will be available to North American partners in May 2019.
"We are proud to onboard Basecamp's five luxury properties for 2019. Our deep connections in the tourism industry in East Africa has given us insight into the unique product offerings and will allow us to position Basecamp nicely in the US. We believe in the vision of Basecamp's founder, Svein Wilhelmsen, who looks towards the big picture view of conservation in Kenya for generations to come. In advocating for Basecamp's success, we will reap benefits not only for their company, but in Kenya overall as a premiere adventure and luxury travel destination."  – Mindy Harris, Vineyard Global, Managing Director.
ABOUT VINEYARD GLOBAL
Vineyard Global began a decade ago as a domestic consultancy on the East Coast of the US, with a diverse portfolio within the food, organic farming, and public events industries.  Managing Director Mindy Harris solidified her expertise in luxury hospitality at the James Beard-award winning Oleana Restaurant Group in Cambridge, Mass; and has executed large scale foodie events in partnership with the City of Boston and global corporate partners such as JetBlue Airlines, ZipCar, Maker's Mark ™, Whole Foods Market, and Stonyfield Farms. Megan Taylor, Vineyard's PR Director, has served as the Director of Public Relations for Hospitality-Marketing's Fort Lauderdale office, where she managed the Boca Raton Resort & Club, El San Juan Resort, and Casa Marina accounts. Immediately prior, she served as PR Manager for the Four Seasons Hotel Miami. She has received numerous distinctions in Travel + Leisure's Social Media in Travel and Tourism Industry Awards and HOTELS Magazine's Social Hotels Awards. Vineyard Global's recent tourism industry clients have included Finca Rosa Blanca, a National Geographic Unique Lodge of the World in Costa Rica, and Saturday Farm, a luxury vacation property on Cape Cod.
To join the Basecamp Explorer May 2019 Trade FAM, or for trade booking information on Basecamp Explorer's properties, please contact:
Vineyard Global
Mindy Harris, Managing Director
Mobile and WhatsApp: +1-310-663-0054
Email: trade@vineyardglobal.net
Basecamp Explorer Kenya
Petronilla Gichimu, Director of Marketing
+254-725-279-768 Nairobi Office
View the Basecamp Explorer Kenya collection HERE.
Access Basecamp Explorer's Agent Zone HERE.