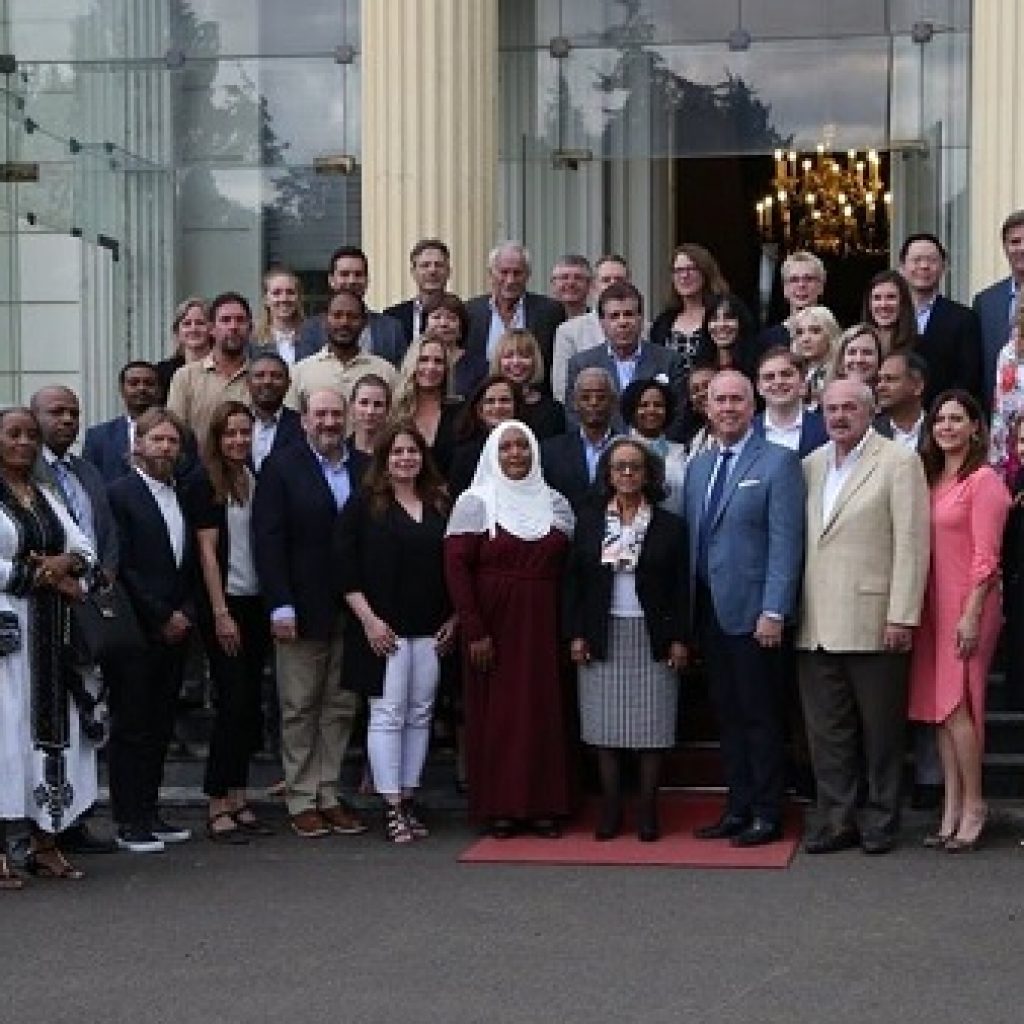 Ethiopia experienced a travel boom last year according to a recent report from the World Travel & Tourism Council. The country's tourism economy grew nearly 50% in 2018, the largest of any country in the world.
Leisure and international travelers were the primary drivers of growth — accounting for 79% and 77%, respectively, of tourism spending – making Ethiopia an apt venue for the 2019 out-of-country board meeting of the United States Tour Operators Association (USTOA).
The trip invitation to USTOA was initiated by Ethiopian Airlines over three years ago. Other partners making the visit a reality included Ethiopian Tourism Organization and local destination marketing companies Grand Holidays Ethiopia Tours, Green Land Tours and Kibran Tours.
The 40-person delegation, led by Terry Dale, USTOA president & CEO, included representatives from U.S. tour operators Abercrombie & Kent, Classic Vacations, Grand Circle, Tauck, Travel Impressions and others.
The week-long program, which began on Sunday, March 24, was designed to give USTOA members an up-close look at Ethiopia's attractions and tourism product so they may feature in the operators' package offerings to U.S. travel agents and consumers.
Tour highlights included cultural experiences such as a traditional Ethiopian coffee ceremony and an evening of jazz as well as visits to the Holy Trinity Cathedral and the National Museum (home of the renowned hominid 'Lucy'). Outside Addis Ababa, the group took in the resort town of Bahir Dar; Gondar, the "Camelot of Africa" in the northwest; and Lalibela, one of the seven wonders of the world.
The week culminated with an audience with President of Ethiopia Sahle-Work Zewde on March 30, (see photo), who invited the delegation to discuss the tourism industry and future opportunities for continued growth.
Nigusu Worku, U.S. regional director of Ethiopian Airlines, remarked, "It was wonderful to host our USTOA friends and introduce many of them for the first time to Ethiopia, the Land of Origins, and to the airline we proudly call The New Spirit of Africa." Worku noted Ethiopia had been named earlier in the year as one of the top 10 emerging destinations in USTOA's PwC Economic Impact Study.
While in Addis Ababa, USTOA Chairman Dana Santucci presented a donation of a $5000 to the Zoma Museum School. She affirmed USTOA's mission, stating "Ethiopia was already on the radar of our tour operator members, and we are here in solidarity to help bring additional awareness and business to the thriving tourism economy."