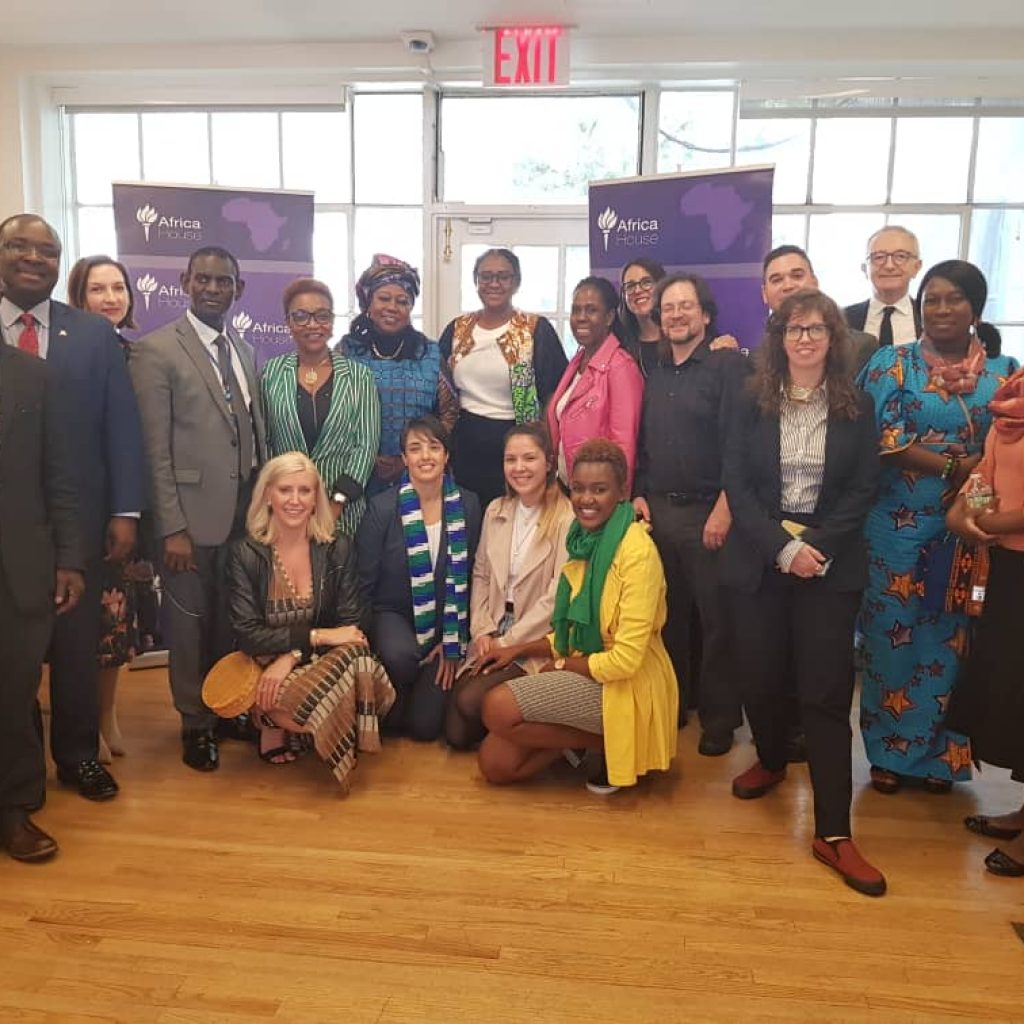 New York University's Africa House hosted a knowledge exchange on sustainable tourism event the morning of May 8th in honor of a visit by Hon. Minister of Tourism and Cultural Affairs of Sierra Leone, Dr Memunatu B. Pratt.
Dignitaries and thought leaders in the sustainable tourism space gathered to discuss the recent rise of Sierra Leone and rebirth of its tourism industry following a recent visit from Dr. Jane Goodall earlier this year. In addition to Minister Pratt, Dr. Kofi Afriyie, Clinical Associate Professor of Business  Studies and head of the Leadership and Management Studies department at NYU School of Professional Studies also addressed the crowd and discussed sustainable tourism practices from around the world.
Ethan Gelber, a prominent travel writers and communications strategist spoke on the topic of overtourism and how it's much easier to plan to prevent it early on, than try to fix it later.
Herve Houdre also presented at the discussion. He is one of Europe and America's most respected hoteliers and was previously Chief Operating Officer of Kempinski Hotels & Resorts.
The discussion comes at a critical time for Sierra Leone as it steps onto the world tourism stage for the first time in decades. The event is also aligned with a short film featuring Sierra Leone being screened at New York's CORE: Club tomorrow evening. Many prominent members of the local tourism community are expected to participate in the screening, which will be the first time Sierra Leone is featured so prominently in the American market.