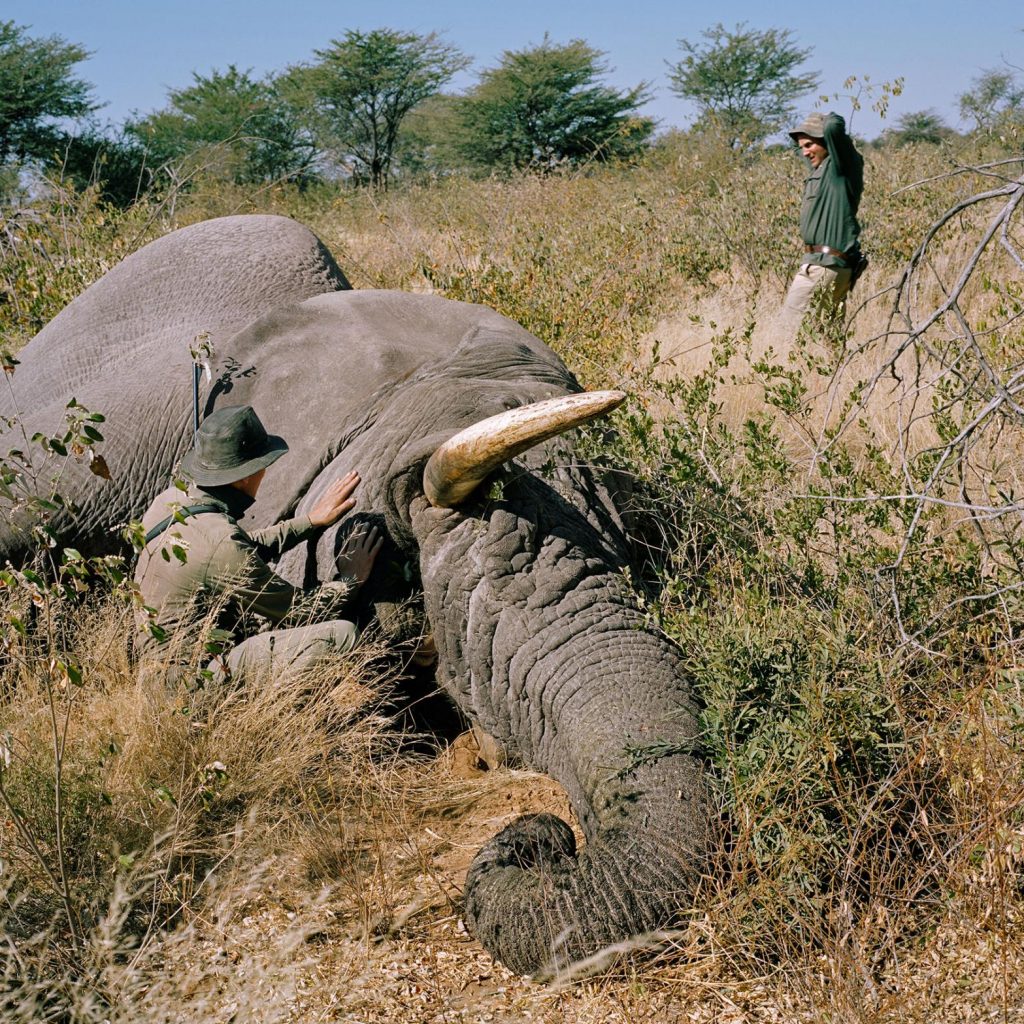 After five years, hunting will now be allowed in Botswana, home to about a third of Africa's savanna elephants.
After a five-year suspension, the government of Botswana has decided once again to allow sport hunters to kill elephants, according to a statement issued on May 22 by the Ministry of Environment, Natural Resource Conservation and Tourism.
Botswana is home to more than 130,000 elephants—about a third of Africa's remaining savanna elephants—and it appeared to have largely escaped the recent ivory poaching crisis. Continent-wide elephant numbers dropped by 30 percent between 2007 and 2014, according to the Great Elephant Census, an 18-country aerial elephant count conducted by Elephants Without Borders that was completed in 2016 and funded by Vulcan.
While hunting elephants is now legal in Botswana, American sport hunters may not rush there because it's unlikely they'd be able to bring their trophies home. In 2017, a controversy erupted after the U.S. Fish and Wildlife Service decided to lift the ban on elephant trophy imports from Zimbabwe and Zambia. After President Donald Trump tweeted his dissatisfaction with the decision, the Fish and Wildlife Service reversed course and decided to evaluate all applications to import elephant trophies from all countries on a case-by-case basis. Since then, no permits have been issued.
In June 2018, the government of Botswana put together a committee to advise on whether the trophy hunting ban should be lifted. Implemented in 2014 under then-President Ian Khama, the goal was to better conserve species like elephants. "There was little accountability from the community trusts" managing hunting at the time, said Elephants without Borders director Mike Chase, in an interview with National Geographic this February, when the proposal was being debated. "The villagers didn't benefit from the hunting quota and the fees that the hunters were paying."
Nonetheless, the committee—which included local authorities, NGOs, researchers, industry representatives, and others—found that "there is a negative impact of the hunting suspension on livelihoods, particularly for community-based organizations" that were previously benefiting from hunting.
It also found that the Department of Wildlife and National Parks was taking too long to intervene and control destructive elephants, which can destroy a season's worth of crops in a single night.
"The general consensus from those consulted was that the hunting ban should be lifted," the statement says. "On the basis of these issues, the Government has reflected and assessed the recommendations, and lifted the suspension."