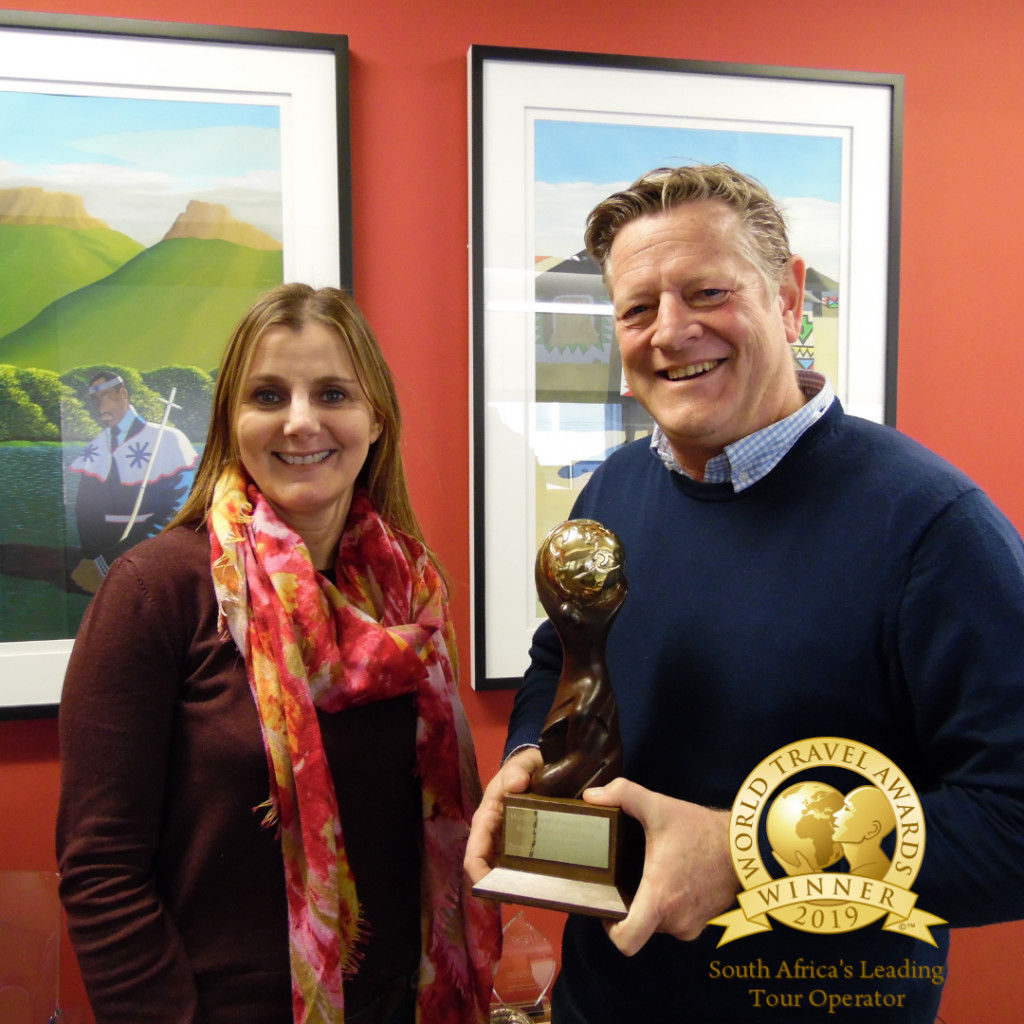 For the second year in a row, we are overjoyed to announce our award for South Africa's Leading Tour Operator 2019!
The announcement was made public at a gala event in Mauritius by the World Travel Awards, the travel industry's most prestigious awards programme. They acknowledge, reward and celebrate excellence across all sectors of the global travel and tourism industry.
It is a great honour to be chosen as the best in South Africa and we are committed to continue exceeding expectations within the industry. We would like to thank each and every one of our valued partners for keeping us at the very top of our game and for every single one of you that took the time to vote for us.