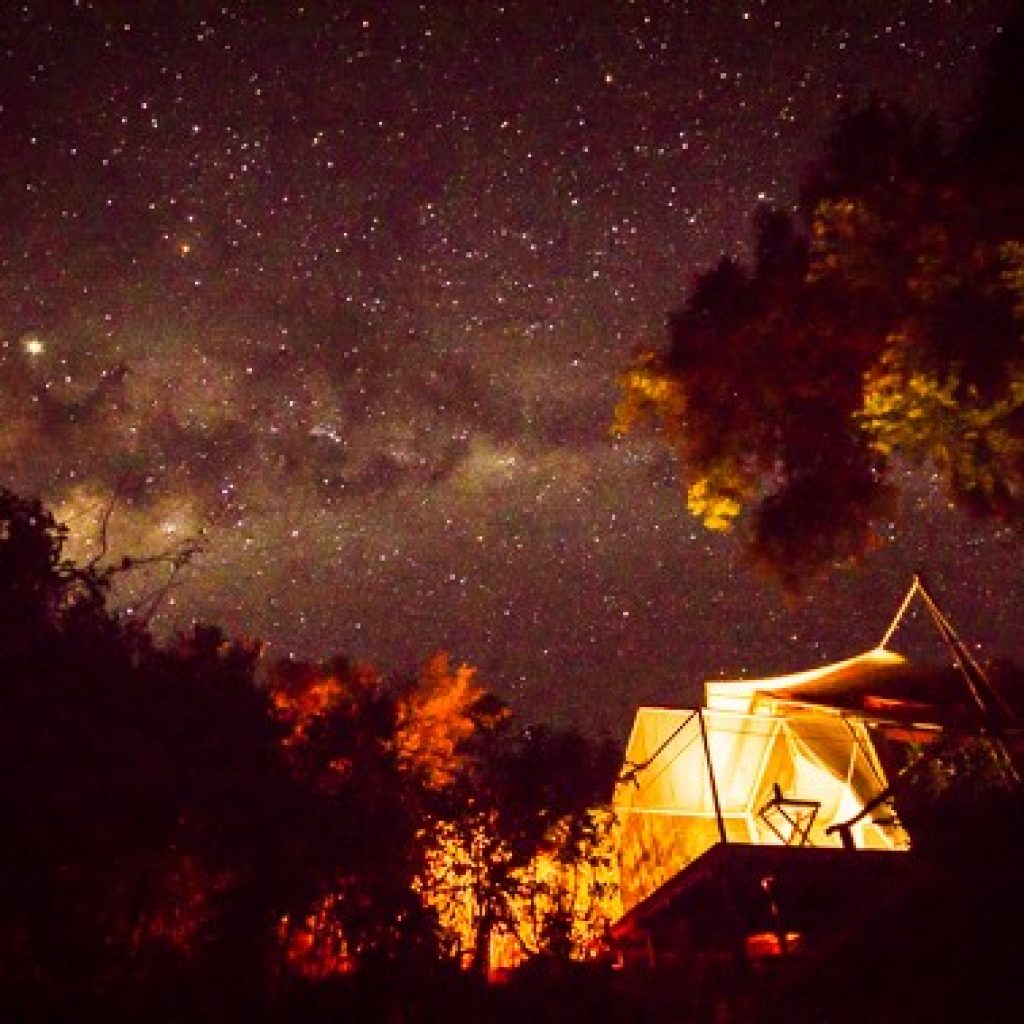 African Bush Camps is proud to have welcomed its first guest to Linyanti Expeditions during the month of May. Our teams worked avidly to ensure they were beyond satisfied with the results before opening their arms and warmly welcoming our first guests.
Keeping in line with African Bush Camps expedition style camps Linyanti Expeditions simplifies and unclutters the add-ons of a safari camp this allows for the true exhilaration of a safari experience to thrive. With stylish simplicity, the focus shifts to one's surroundings, unobstructed landscapes, untouched wilderness and unaffected wildlife. Set in the Linyanti private concession in Northern Botswana head guide Dutch Kasale invites his guests to join him on the most humbling means of safari, walking safari. On foot explore the landscape, track the smallest of animal trails and learn the different medicinal uses of the plants in the area and have intimate wildlife sightings in the heart of bucolic Africa.
The small, intimate camp has just 6 tents, ensuring the same personalized five-star service for all 12 guests. Guests are received at the main dining tent with an open fire and exposed cooking which will afford the opportunity to enjoy the finesse and art of creating delicious meals in rural Africa. The second main tented area is a communal, interactive space, relax, unwind and reflect on the beauty of the surrounding views of the Linyanti Marsh.
Each of the 6 tents is built on stilts, an ensuite bathroom with toilet, basin and bucket shower at the rear of the tent, taking guests back to that bygone era of the original expedition camps.
Linyanti Expeditions has a unique feature that encourages guests to "keep looking up" … lightweight steel framed beds can be glided out into a transparent netted area, lay back and drift into slumber while sleeping under the stars.
"For my part, I know nothing with certainty, but the sight of the stars makes me dream."
– Vincent Van Gogh