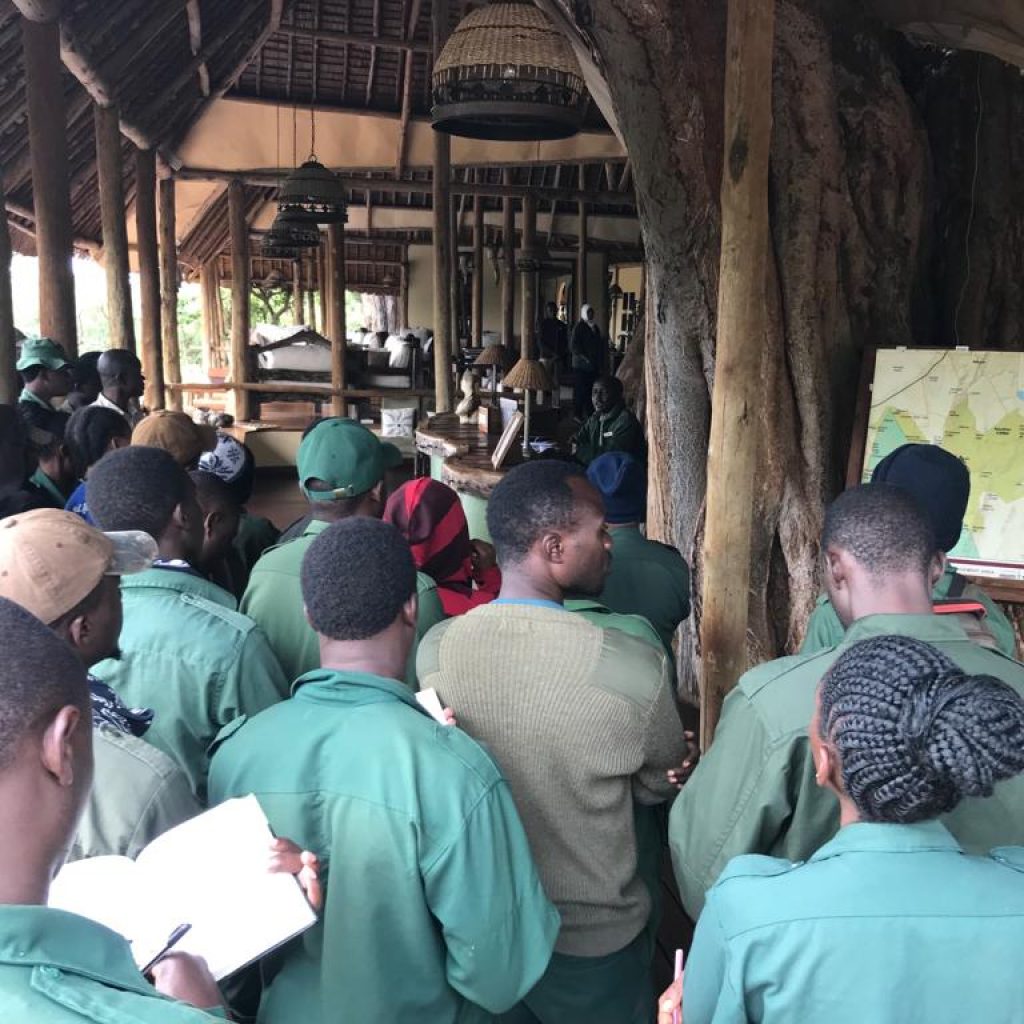 The College of African Wildlife Management, Mweka, runs a module on Tourism Planning and Infrastructure for their Ordinary Diploma in Wildlife Tourism and Management students. As part of this course, a field trip was organized for the students to visit various travel service providers, attractions and stakeholders who play important roles in tourism so that they could learn how tourism companies plan, operate and manage tourists in Tanzania.
Mweka selected Elewana Collection in recognition for the important roles we play in Tanzania's tourism sector and requested if they could organise a field trip for the students to visit our property in the Randilen Wildlife Management Area (WMA) next to Tarangire National Park. We were delighted to accept and be a part of educating the next generation that will be going into this industry and showing them the importance of sustainable tourism. It is essential that they strive to conserve the environment, protect conservation efforts and work with the communities that live in these stunning locations.
Elewana Collection embraces the responsibility of protecting the wildlife in the surrounding habitats, such as Randlien Wildlife Management Area (WMA) in which Elewana Tarangire Treetops is located. We are one of the largest contributors to the conservation projects of Randilen WMA, administered by the Honeyguide Foundation and work closely with the community to support and develop this area for the better.
Our new General Managers, Riaan and Winnie showed the students around the property and explained to them what is involved in the daily operations of managing a property such as Elewana Tarangire Treetops. The head of departments then explained their area and also the importance of it and how each fit into the guest cycle. The students were intrigued and curious to learn from a practical aspect the partnerships not only within the property but the importance of external groups, whether it is organisations, communities or local government.
We wish them success with their further studies in Wildlife Tourism and Management and hope one day they come back and we get to work with this new generation that will continue having a positive impact in this country.