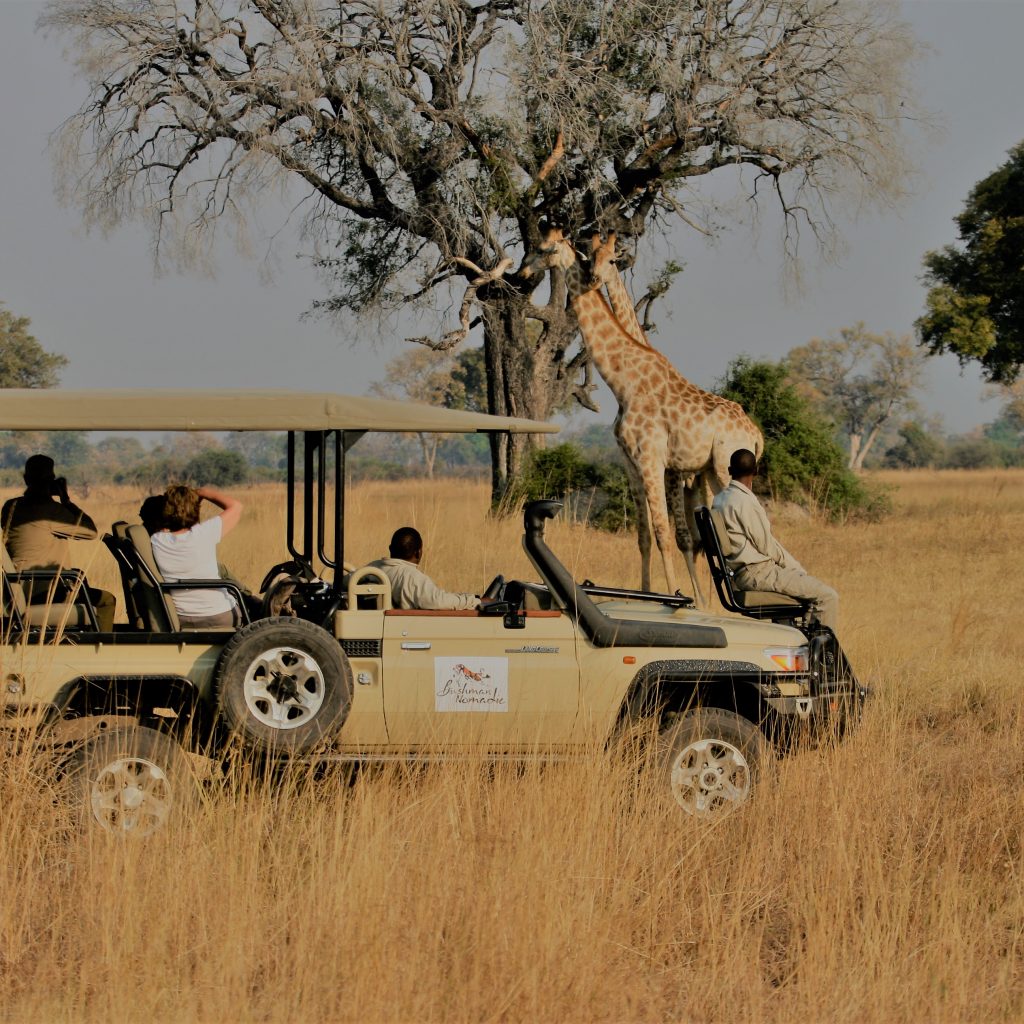 OKAVANGO DELTA, BOTSWANA – July 2, 2019 – Experience a firsthand look at what it's like to stay at Bushman Plains Camp in the Okavango Delta.  This video was filmed at our camp over just two days to provide a visual feel of what a guest experiences on safari at Bushman Plains. Of course, our typical guests stay 3 or 4 nights so this is just the beginning…
Bushman Plains is a return to our shared origins. DNA studies show that Bushmen are the first people, the source of all humanity. In the beginning, we tracked lions and stole meat from their kills. "The roar of the lion was our dinner bell," says Tsima, a Bushman elder.
Bushmen maintained this bond with nature through the millennia, and now, through Bushman Plains, we have a home to celebrate our heritage. Here, we masters of the natural world will reconnect you to our common beginnings. Our small, authentic camp is located in the magical Okavango Delta. The area teems with diverse, year-round wildlife and is blessed by permanent water channels, so our guests enjoy a wide mix of land- and water-based safari activities.
Bushman Plains offers a high-quality wildlife experience made even richer by the addition of cultural learning. We're keen to share our traditions with you on activities and in camp. Whether you're helping track lions on a game drive, learning about medicinal plants on a bush walk, or enjoying songs around the campfire, you'll learn the way of the Bushman—and come away with one-of-a-kind safari memories.
Contact info@bushmanplains.com for rates and more information.