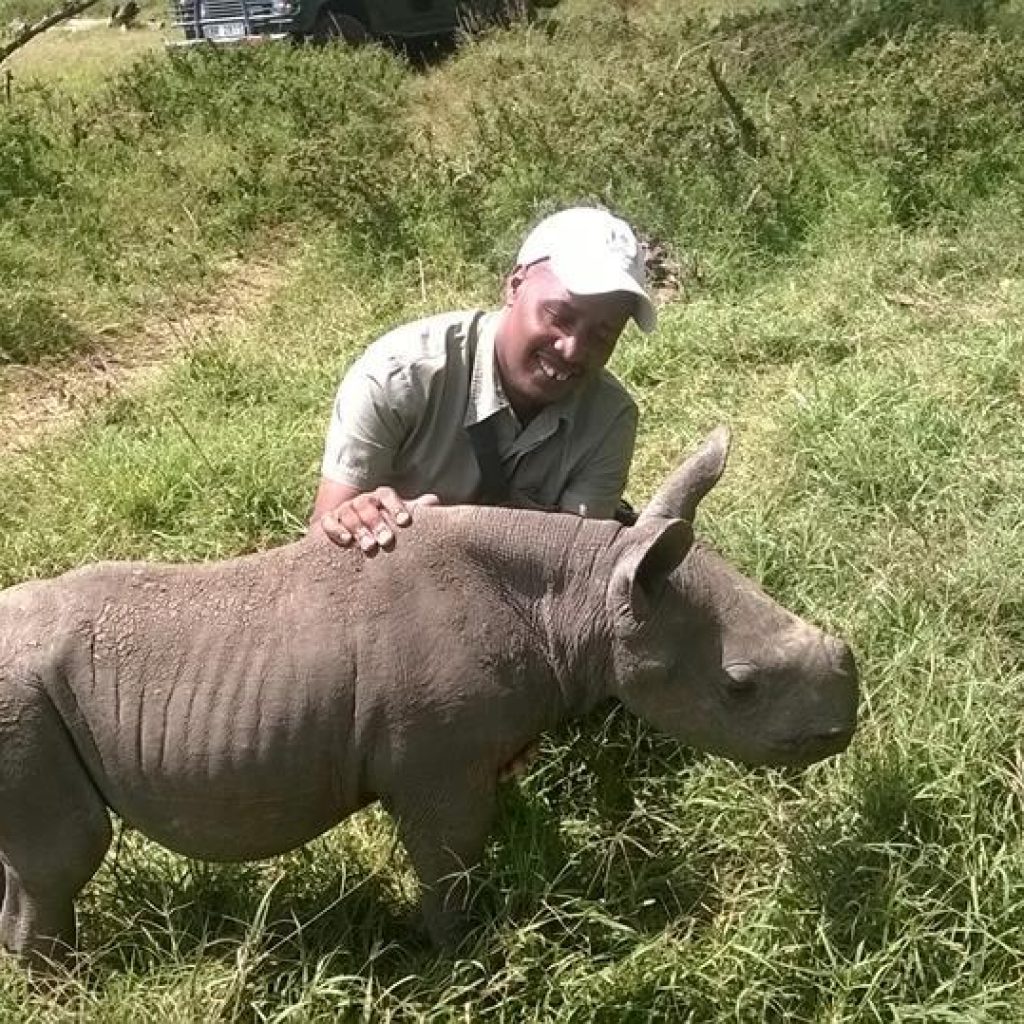 MASAI MARA, KENYA – July 2, 2019 – Enaidura Camp is thrilled to announce the addition of Peter Kiyaa, one of less than 30 Gold Level certified guides (the highest guiding accolade in Kenya) to our roster of legendary guides.  Peter joins legendary team of Guides/Owners Paul Kirui and Ping'ua Nkukuu – both named on the Conde Nast Top 25 Guides in Africa list.
Enaidura Camp now has 10% of Kenya's top guides at its small authentic camp, ensuring that every guest gets a remarkable guiding experience in the heart of the Mara.  Peter is available by request to guide guests of Enaidura Camp on private and shared vehicle basis.
Peter Kiyaa was raised on the Il-Ngwesi Group Ranch in Northern Kenya. His childhood was intertwined with the wildlife that roamed his homeland leading to a lifelong desire to conserve Kenya's heritage.  Peter's success started early, when in college he was awarded the UTC Trophy as the student with the most outstanding professional qualities and the Johnson Wax award as the best student in Environmental Studies.  A leader in conservation, Peter has been the long-time chair of the Il-Ngwesi Community Conservation Trust – a world renowned community wildlife conservation trust.  Peter is also an elder of the Council of Elders of the Northern Rangelands Trust.
Peter is well traveled, having given conservation talks at McGill University, Queens University in Canada, the Royal Geographic Society in London, a World Wildlife Fund conference in Windhoek, Namibia, and visiting 19 different states in the USA to speak at Zoos on community conservation and tourism. He has also trained game wardens of the Tanzania National Parks on outdoor leadership.  Legendary Gold Level guide Peter Kiyaa recently guided world-renowned naturalist and BBC broadcaster David Attenborough.
Following many years of guiding and managing camps for some of Kenya's top safari portfolios Peter has joined the legendary Lalashe Guiding team, (Lalashe meaning 'my brother' in the Maa language) based at Enaidura Camp, and focused on delivering the ultimate wildlife-focused safari with dedicated time to observe wildlife behavior.
Contact info@enaiduracamp.com for rates and more information.