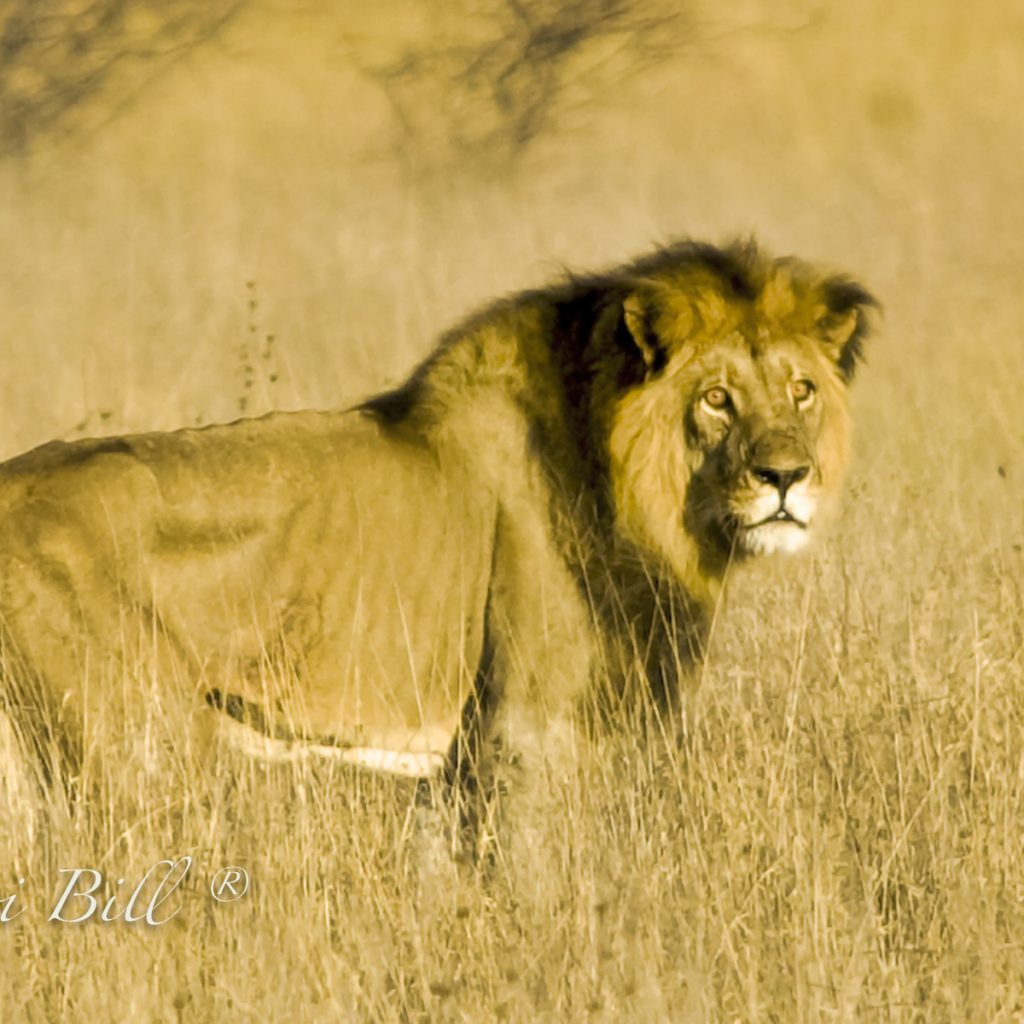 Image: Cecil our Hwange National Park King, Bill Flemming
Remember the first time you watched the Lion King? Remember being swept away to the plains of Africa and watching the tale that started with the mighty King Mufasa. Mufasa instilled valuable life lessons that resonate with us and will continue to do so for many generations to come. The fantasy world of a pride of lions on-screen starts to reflect the one we live in.
"Everything you see exists together in a delicate balance. As king, you need to understand that balance and respect all the creatures, from the crawling ant to the leaping antelope." – Mufasa
Launching in theatre this week, 25 years on we eagerly anticipate the re-make of the original Lion King. It is now that we at African Bush Camps remember our original king, Cecil.
Cecil the lion. A legend in Hwange National Park. We recall a true Lion King drama, a story of territory, a coming of age and a power struggle of coalitions. Cecil was a force of nature; he exuded a supreme prowess. Follow the link to read the two-part story of his life and the legacy of a legend, like Mufasa that was gone before his time. Motivated by our Kings, African Bush Camps Foundation continues to take lead from Mufasa's example and focus efforts to protect pride of lions and their habitats for the future to come. Read more about the Lion Guardian Project.
"When we die, our bodies become the grass, and the antelope eat the grass. And so, we are all connected in the great Circle of Life…" – Mufasa
As a new generation gathers to experience the Lion King, families are brought together in a celebration of nostalgia and bonding through the teachings they experience on screen. Uniting families is at the core of African Bush Camps, opening our camps to families of all ages. In light of the dawn of a new king on your screen, why not escape to the African plains and allow your family to experience the circle of life first hand on our Family Safari Adventure. Part of your journey will take you to Hwange National Park and during your stay at Somalisa Acacia your family will learn about Cecil, his pride land and could experience the next generation of lions as the circle of life continues to unfold.
Press Contact: gemma@africanbushcamps.com