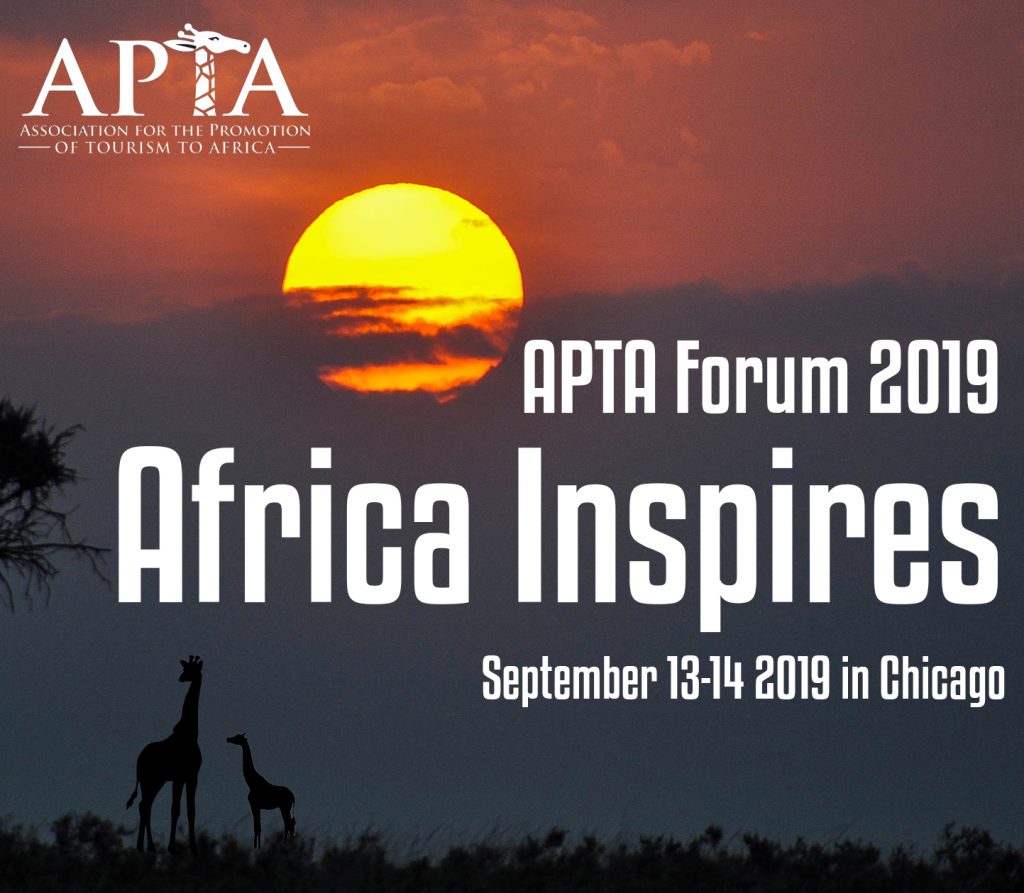 Registration is now open for APTA Forum 2019: Chicago.
Africa Inspires is the theme for the 2019 APTA Forum taking place in Chicago, Illinois at the Downtown Millennium Knickerbocker Chicago.
This is your chance to meet some of the influencers, change makers and pioneers in the world of Africa, conservation & travel. Plus, reconnect with your fellow APTA members, network with new members and most of all, be inspired by Africa.
This year's theme says it all. Africa Inspires the Travel Industry and we don't want you to miss this exciting opportunity. Come to learn, network and socialize with our presenters, sponsors, chapter officials and members from all 9 national APTA chapters plus new members from our NEW Virtual Chapter.
Your registration fee includes:
A full program of education, networking, speakers and Africa-centric content over two days
Friday night welcome cocktail party and appetizers
Breakfast on Saturday
Two coffee breaks on Saturday
Lunch on Saturday
Dinner Cruise Aboard the Fair Lady River Boat with wine, beer and dinner
The Forum will conclude with a special evening boat cruise aboard Chicago's Fair Lady River Boat on Saturday the 14th from 6:15-9:30pm. The cruise will include wine, beer and dinner. 
Registration is $149 before July 1st and $169 afterwards. For sponsorship opportunities, please contact events@apta.biz for more information.