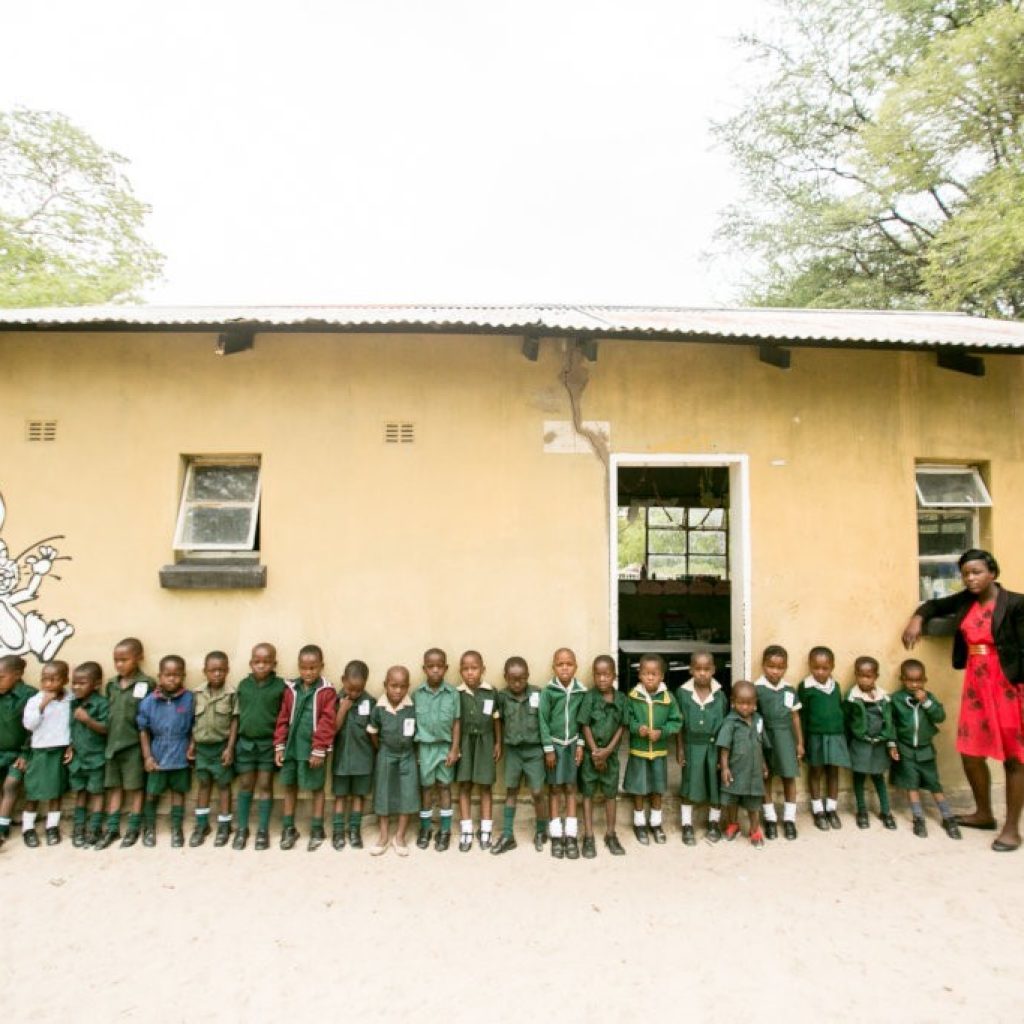 image: Main Camp Primary School, Hwange National Park
We need to raise a minimum of US$5,000 through 40 different supporters between 9th – 27th September!!
In order to be accepted to launch a permanent profile on GlobalGiving and enable our international donors to make seamless, safe and tax-deductible donations towards specific projects into the future.
African Bush Camps Foundation have some exciting news to share and hope to get you involved. We're ecstatic to have been welcomed into one of the world's best fundraising platforms to run an accelerator. GlobalGiving has accepted our application to fundraise for improving the Early Childhood Development (ECD) school block at Main Camp Primary School, in Hwange National Park.
Help us by donating and sharing the project with those you think would feel the passion and care we have for the places and communities we work within Zimbabwe, Botswana & Zambia, VISIT GLOBAL GIVING AND SUPPORT
What's it all about?
We are using this GlobalGiving Accelerator to support Early Childhood Development (ECD) facilities at Main Camp Primary School, Hwange National Park, Zimbabwe.
Image: Main Camp Primary scholar 
The ECD classes at Main Camp Primary, inside Hwange National Park, currently share a single communally used squat toilet with no hand-washing facilities. The risk of contracting cholera or typhoid is high in this area. Unsanitary ablutions thereby pose a serious threat to children as they are highly-susceptible and their long-term development can be negatively affected. The ECD classroom and play area is also unfenced and children are at risk from free-roaming wild animals in the park.
ABCF will build age-appropriate ablutions for the ECD classes with running water to improve sanitation and hygiene, reducing the risk of contracting dangerous illnesses associated with poor hygiene. ABCF will also construct a fence around the classrooms, play area and ablutions, keeping the children safe from wild animals. Improvements to the ECD classrooms; plastering & painting work, will also be done to make the learning area more appealing, creating a safe and conducive learning environment.
The long-term impact of this project is creating a safe environment for young children starting their education journey and increasing ECD enrolment rates because parents will no-longer want to keep their children home for fear of their safety. ECD is linked to improved performance in school and beyond, and is, therefore, the first step in improving long-term economic development and breaking the cycle of poverty.
The Accelerator Launches Today!