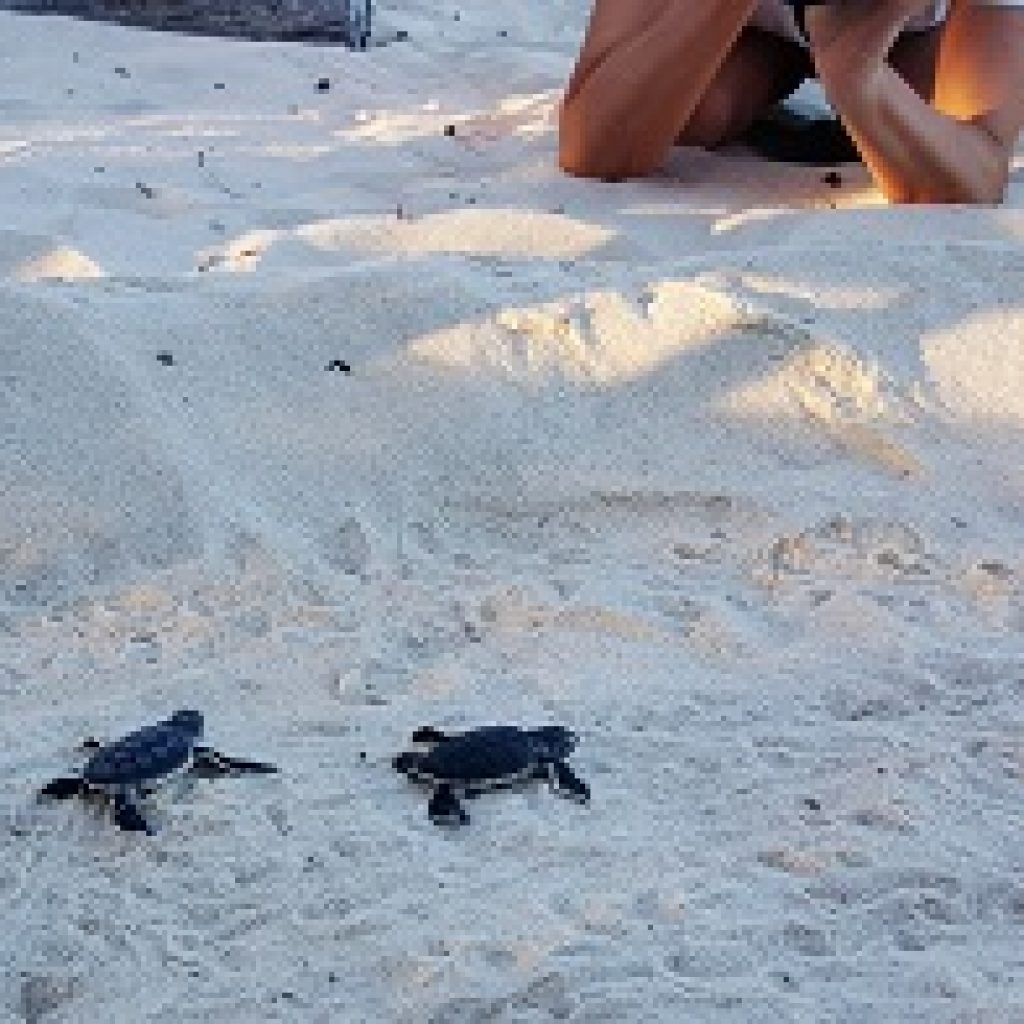 Season one saw an impressive 830 turtles hatch from seven nests and season two will surpass that easily with nine nests holding 1084 eggs, of which 599 have hatched from five of the nests that makes 1299 tiny turtles hatched to date.
There are still four nests to hatch over the next couple of months, if you would like to book a stay over this time and maybe you will be lucky in witnessing the tiny turtles hatching and making their way down the beach to the ocean.
Date eggs            No.         Expected date
Buried                                   of hatching:
| | | |
| --- | --- | --- |
| 7- Jul- 19 | 160 | 7- Sep- 19 |
| 22- Jul- 19 | 102 | 22- Sep- 19 |
| 23- Jul- 19 | 125 | 23- Sep- 19 |
| 6- Aug- 19 | 92 | 6- Oct- 19 |
Elewana AfroChic donates to Diani Turtle Watch, to aid the conservation and protection of these beautiful creatures. It is a huge importance to the world to protect turtles and their natural habitats in order to maintain the balance of the ocean's vast ecosystem, including maintaining the productivity of coral reefs, which in turn lend to the overall cleanliness of marine life. Due to habitat degradation and climate change, the population of turtles is decreasing rapidly, which is why organisations like Diani Turtle Watch are helping to restore and increase the numbers.
Since 2012, Diani Turtle Watch, essentially a group of volunteers, have been working to protect nesting turtles and their eggs. Development and construction along the coast has led to unsafe conditions for female turtles to lay their eggs, which is why a team is always on hand to carefully relocate nests to safer areas and ensure that the eggs have the best chance of hatching and hatchlings have a higher chance of making it to the ocean unharmed. As well as this, the Turtle Watch team collect valuable data by exhuming the nests and recording the number of empty shells, undeveloped eggs or hatchlings at various stages of development, helping to determine the success rate of each nest and eventually a wider picture of nesting activities and success rates in Kenya.
In addition to supporting Turtle Conservation through Diani Turtle Watch Elewana AfroChic also maintains and takes care of its own turtle hatchery, which has been successful in hatching nests thereby directly contributing to the rehabilitation and rejuvenation of turtles along the southern coast of Kenya and lending to the worldwide project to protect turtles.