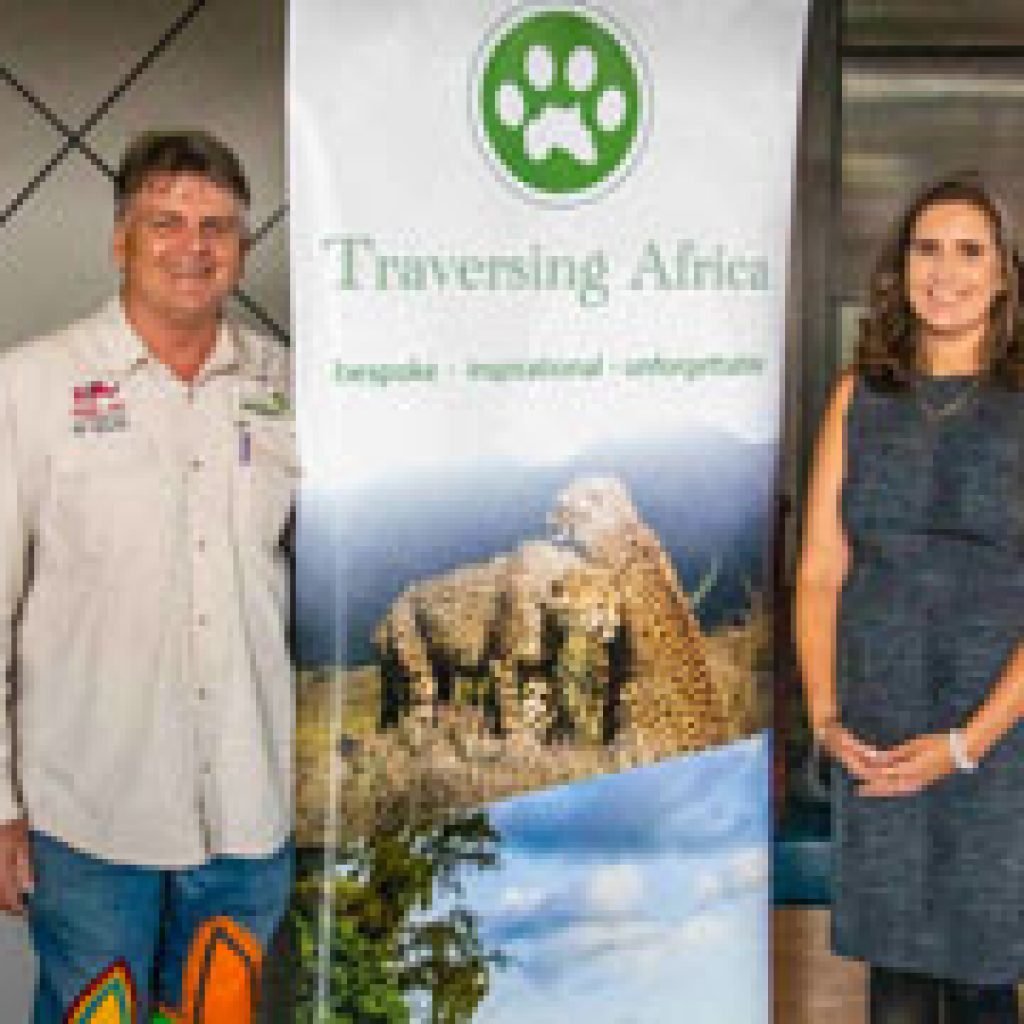 Kirsty Perring, owner of Traversing Africa and APTA Executive Board member, hosted a fundraiser in Toronto recently to create awareness for rhino conservation. The event was held at Parcheggio at Bayview Village and Grant Fowlds, a passionate wildlife conservationist and ambassador for Project Rhino flew in from South Africa to speak about the vast increase in rhino poaching in the last decade. Fowlds regaled the audience with stories from his personal journey which involved working in rural communities across Southern Africa to educate schools on the human wildlife conflict through Rhino Art among other projects.
He strives relentlessly to safe all endangered wildlife including elephants and gorillas and has just released his first book – Saving the Last Rhinos!
In order to raise funds for this remarkable cause which is very close to Perring's heart, she has set up an online auction, offering incredible safaris at a number of beautiful lodges in Africa. All funds raised go directly to Project Rhino.
If you would like to bid on any of these amazing prices, or alternatively just donate, visit https://www.charityauctionstoday.com/auctions/saving-the-last-rhinos-fundraiser-8784 for all the details.
Project Rhino was launched on World Rhino Day, September 22nd 2011. It is a province-wide rhino-focused association that brings together a provincial government conservation body, private and community-owned reserves, rhino owners, leading conservation NGOs, and anti-poaching security specialists.
This article first appeared in Canadian Travel Press