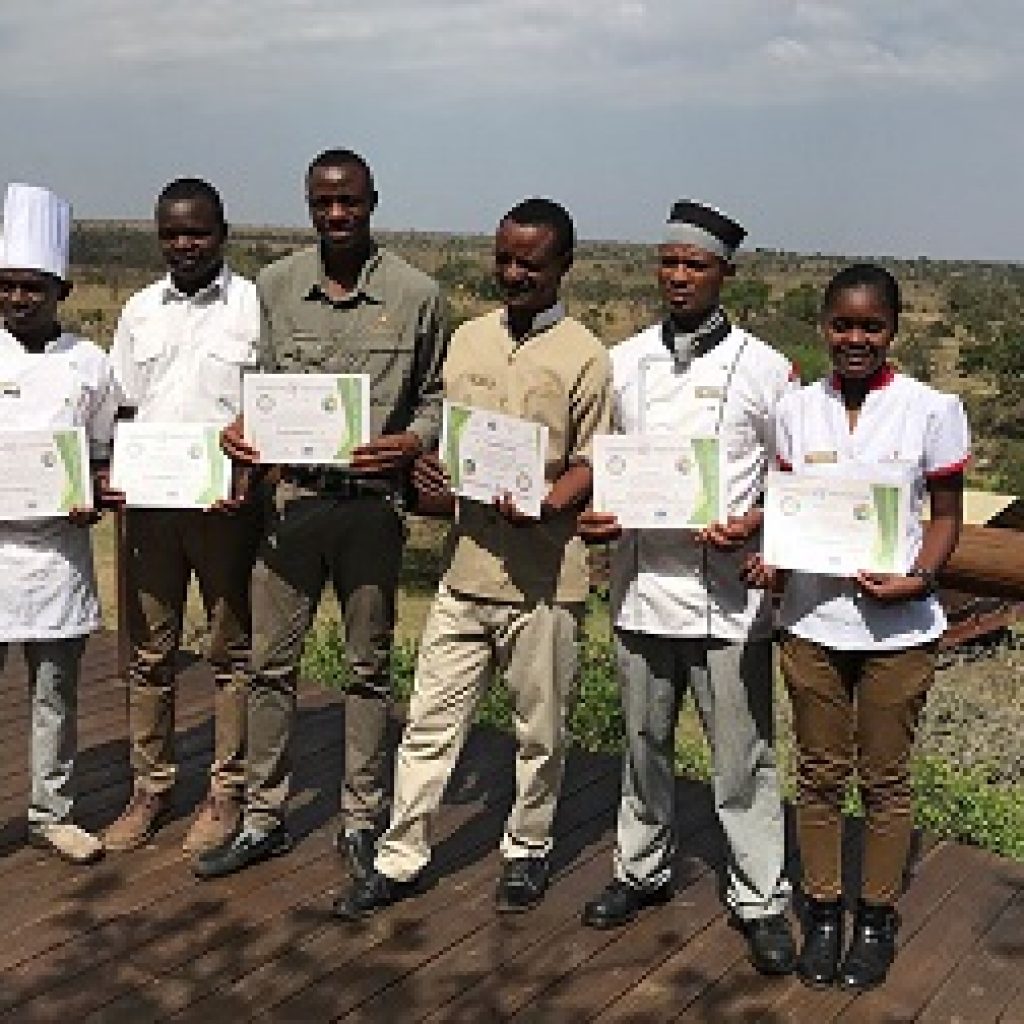 All staff working at the Elewana Collection properties in Tanzania will be undergoing Responsible Tourism Training over the next few weeks. The first to undergo the training sessions, were the staff at Elewana Serengeti Migration Camp, who were taken through two days of interactive teaching.
Conducting the training is Johannes Solar Obeto (Solar for short), who is an advisor for Travelife in addition to a Coach and Audit Coordinator for RTTZ (Responsible Tourism Tanzania) . He has years of experience in sustainable tourism and responsible travel.
Below are the topics that will be covered with the team at each property;
Topic 1: General Introduction to Tourism and Environment
Topic 2: General Introduction to Sustainable Tourism/Responsible Tourism
Topic 3: Organization Sustainability Concepts
Topic 4: Human Resources and Best Work Place Practices
Topic 5: Customer Awareness and Satisfactions
Topic 6: Supply Chains and Ecofriendly Procurement Practices
Topic 7: Sustainable constructions, locations, methods, materials
Topic 8: Environmental planning; impact assessments and audits
Topic 9: Socio-Economic Sustainability Concepts
Topic 10: Environmental Sustainability Concepts
Topic 11: Historical and Cultural Heritage Sustainability Concepts
The Elewana staff are key ambassadors for the company and for their country, interacting with guests and their local communities and carrying the message of sustainable operations with them. We believe that staff deserve to be in-the-know and well equipped with the right skills, the latest knowledge and a depth of information at their fingertips!
Responsible Tourism Tanzania (RTTZ) is a non-profit organization that encourages and promotes a more sustainable tourism industry within Tanzania. RTTZ was established in 2011 as a trusteeship with a governance and membership base that includes the key stakeholders within the tourism industry, providing various services or functions to support the industry to manage their business in a sustainable manner.