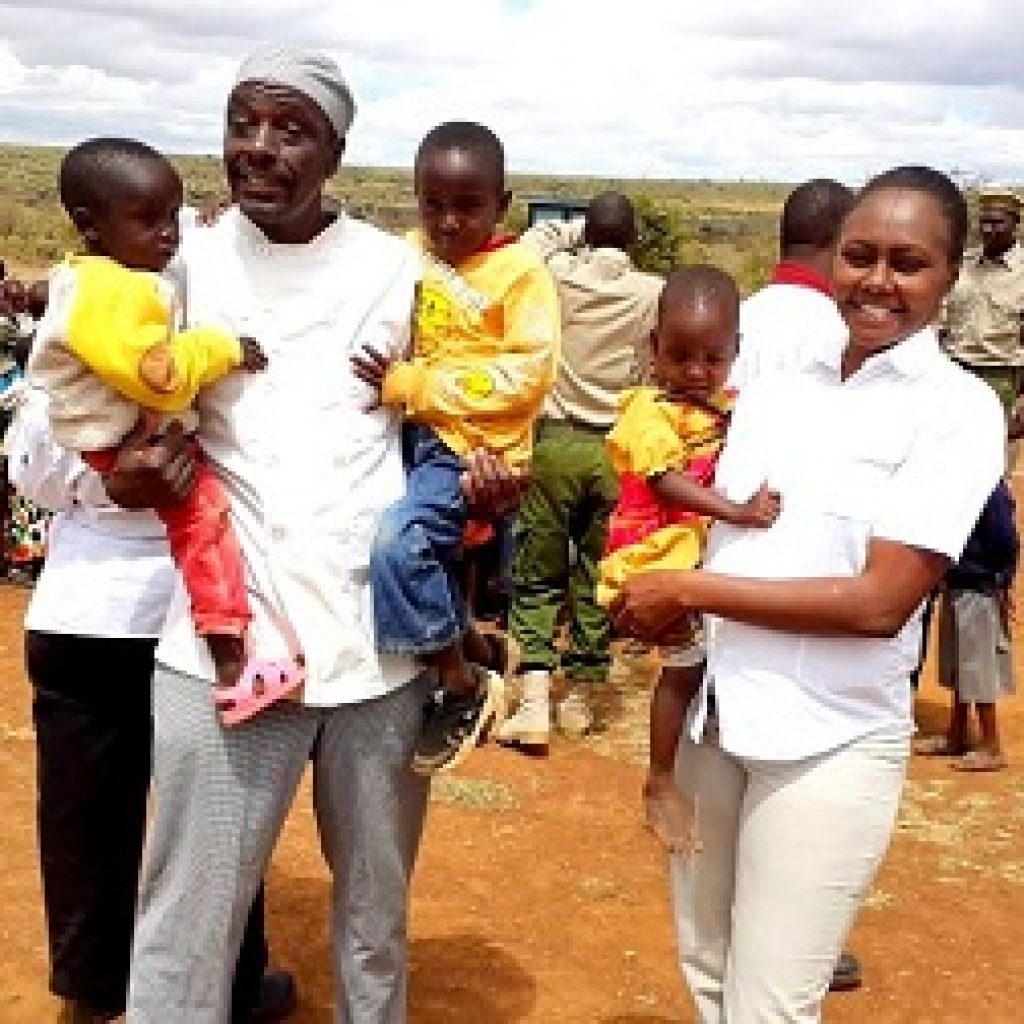 Recently the team from Elewana Loisaba Lodo Springs visited Morijo Primary School. It will be a day that the little ones will never forget when they received a number of visitors that spent the afternoon playing football and skipping rope with them and brought lots of goodies.  Just two weeks prior, the Land & Life team spoke with Ms Benedette Mwongeli the Elewana Loisaba Lodo Springs Assistant Manager, to discuss Morijo as a new addition to the Land & Life supported projects.
Having visited the school themselves, the team had a meeting with the school administration to find out what the children's needs were, the priority being food and water.  Listening pensively Benedette promised to speak to the General Manager, Murad Habib and staff to see how they could help.  True to her word they organised a visit to Morijo and donated food supplies and water!
There is only one teacher at Morijo, John who had this to say after their visit, "We were overwhelmed with emotion, we were not expecting this… no other camp or lodge has ever done this for us.  You are the first.  The children were so excited and happy to receive the visitors.  We are very grateful for your support. Please come back again."
Elewana Loisaba Lodo Springs staff have shown how an act of kindness can truly make a big difference!  We take this opportunity to send our biggest thanks to all the staff at Elewana Loisaba Lodo Springs!  Thank you for showing up when you were needed; thank you for blazing the trail!