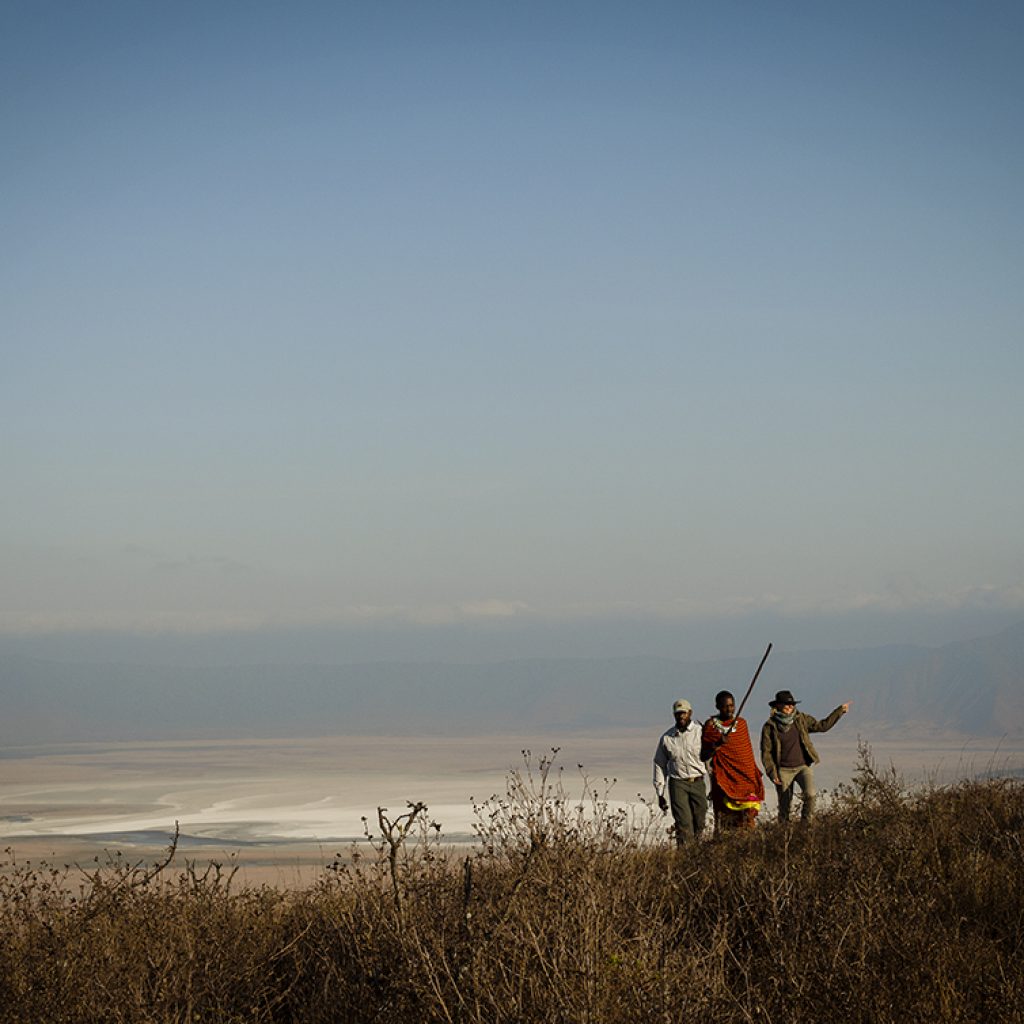 Serengeti Safari Camp will soon be making its way to Ndutu in the Southern Serengeti. What that means for us at Nomad is that we can once again offer our epic transfer walk from Entamanu Ngorongoro to Serengeti Safari Camp.
Why drive, when you can walk off the rim of the Ngorongoro Crater and onto the vast Southern Serengeti? We think that this is a journey best taken on foot, with magnificent views across the Serengeti, Olduvai Gorge and the Gol Mountains as you descend from the highlands, down onto the edge of the endless plains.
Here's what you need to know…
Led by experienced Nomad and Maasai guides, and accompanied by an armed ranger.
Costs no more than a standard game drive transfer between the two camps.
Available while our migrating mobile is down on the Southern Serengeti plains (Ndutu) between mid December and March, when the air is fresh and brilliantly clear and the outer slopes of the Ngorongoro Crater boast impressive concentrations of giraffe and zebra.
The walk will leave Entamanu early in the morning, and take a downhill meander offthe Crater rim, with views out over Olduvai Gorge and the Gol Mountains in the distance. As well as offering an amazing walking experience, this is an opportunity to visit the Olduvai Museum and Shifting Sands (fees are applicable of $36 per person) making full use of the day.
Depending on the guests fitness, the walk will take anything between an hour and five hours and end with a surprise cook-out brunch. The length of the walk will be decided in camp before they set out to tailor it to the group. Once they arrive on the edge of the Southern Serengeti plains they can rest and enjoy a cold drink and a bite to eat, before continuing the last bit of the journey to Serengeti Safari Camp by vehicle. They'll arrive in Serengeti Safari Camp early – mid afternoon.
Questions? Give us a shout on info@nomad-tanzania.com.