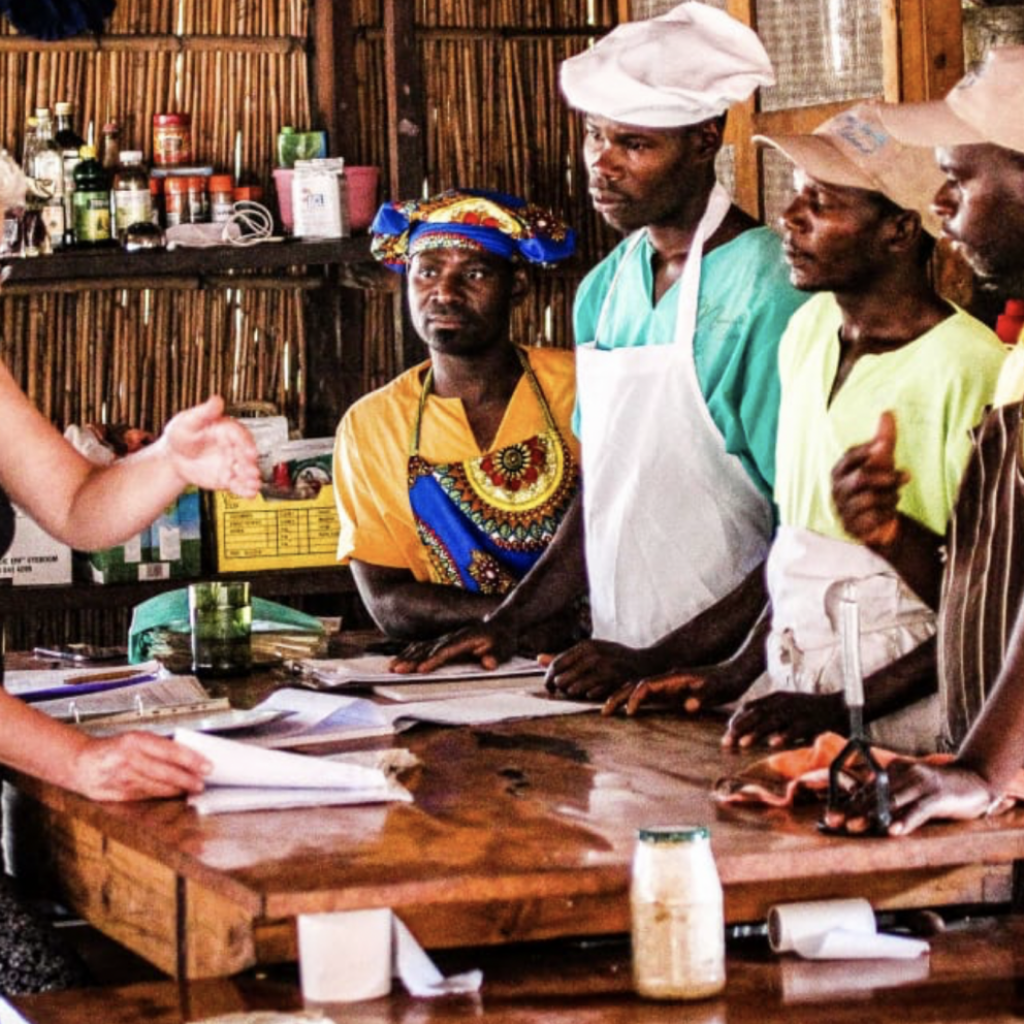 This month, chefs on Mumbo Island, a camp on an uninhabited island in the Lake Malawi National Park,  paired with South African food stylist and recipe guru Juleta Hirner, for a week of intensive kitchen training. Juleta focused on the global Vegan food trend and helped the team develop a delicious new Vegan menu; with Vegan Chocolate Cake being the star of the show.
The chefs rose to the challenge and produced dishes like Mushroom and Dill Stuffed Potato Cakes and Smashed Malawi Beans with Balsamic Roasted Tomatoes; the new dishes were lapped up by recent guests staying on the island – both vegan and omnivore!
Kayak Africa is proud to be able to meet the dietary preferences of all their guests – from Sweet Chilli Chicken and Mustard Beef Fillet, to Vegan burgers and Vegan Mocha pudding .  Bon Appetit!
For more information on Mumbo Island and their sister island Domwe, take a look at their pages here and here.