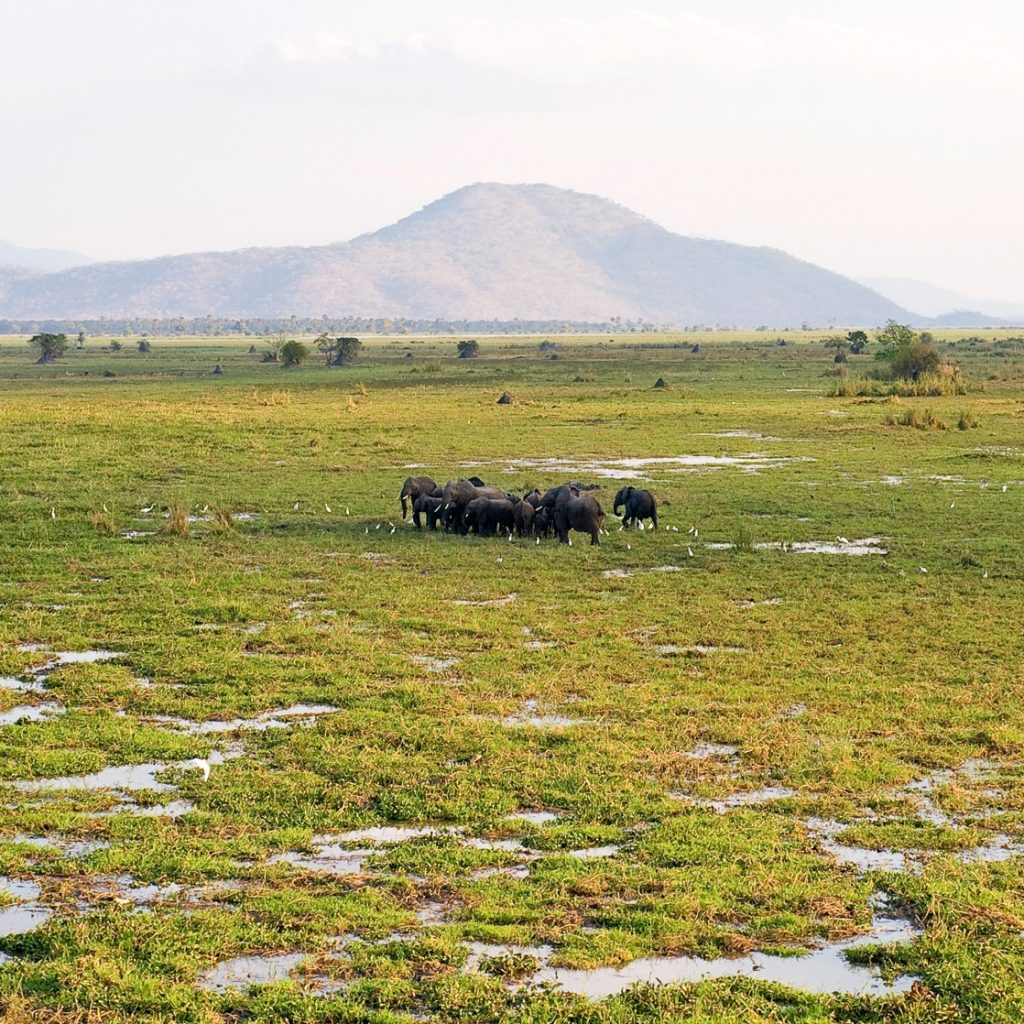 African parks, responsible for restoring Malawi's Liwonde National Park to its former glory through their massive conservation efforts in the park, have now launched helicopter flights so you can see with your own eyes the success they've had in turning this park into the wildlife hotspot it is today.
Liwonde National Park, covering a relatively small 220 sq mile radius, packs a an increasingly impressive punch with its variety of wildlife. With the Shire River winding through the heart of the park, plentiful birdlife can be found around the river banks and recent years have seen lion, cheetah and rhino translocated to the park with the support of African Parks. They  share their homes with an abundance of other wildlife including elephant herds and countless hippos.
The 15 minute flights offer a unique opportunity to see Liwonde from a different angle and add yet another means of exploring the park, beyond the existing drives, walks and boat safaris. From above, guests will be treated to some behind the scenes insights from the African Parks team.
Flights cost US$200 per person (minimum of 2 people per booking). The flights are available all year round, subject to availability. Because the helicopter is also used by African Parks for their conservation work, all sight-seeing flights may only be booked within a 36-hour period prior to the flights. Flights can be booked for their guests by the camps and lodges in Liwonde, who can then also combine a flight with a game drive or boat safari.  Bookings can also be made through one of Malawi's local tour operators.