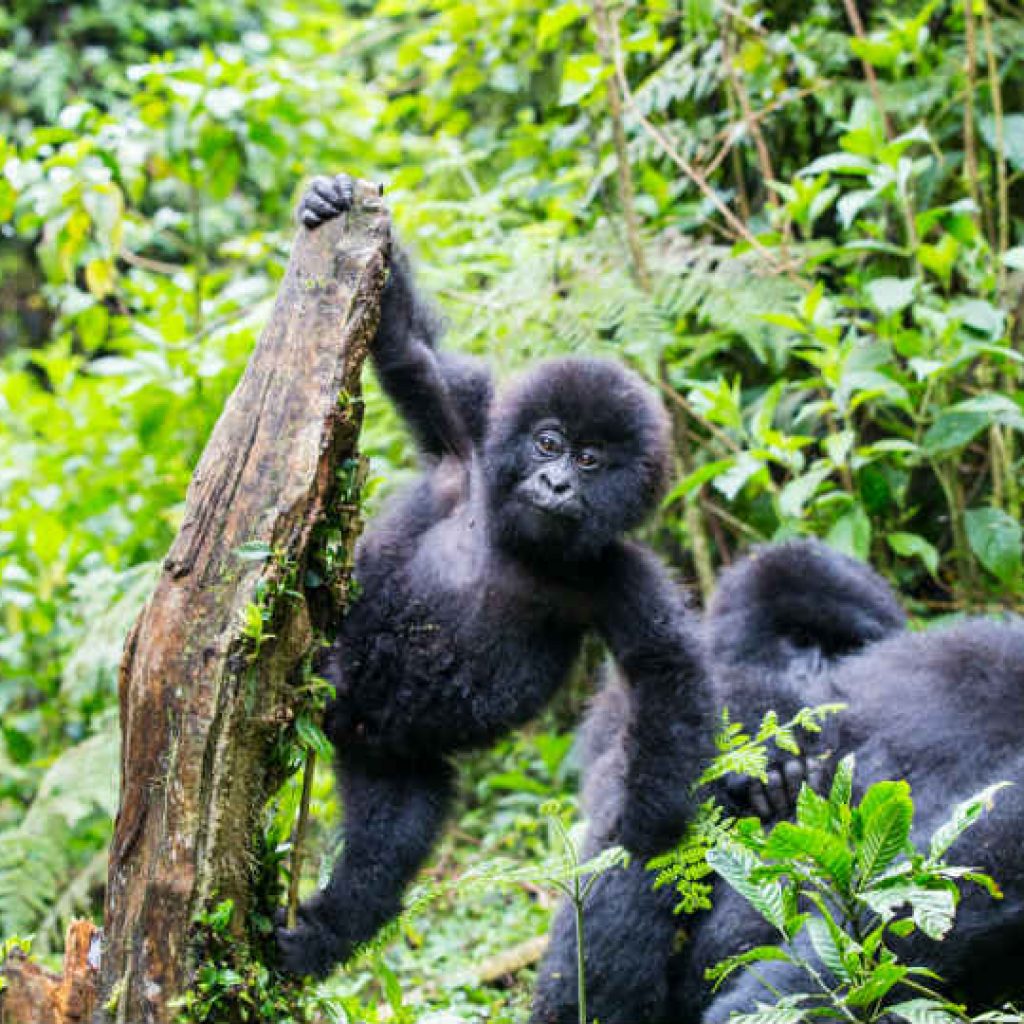 An increase in the number of endangered mountain gorillas in Uganda has been partly put down to help from the tourism industry. 
Results from the Uganda Wildlife Authority's 2018 Bwindi-Sarambwe mountain gorilla population survey has revealed at least 459 of the species in Bwindi Impenetrable National Park – up from 400 in 2011.
With 604 gorillas found in the 2016 Virunga Massif population survey, this means more than half of the world's mountain gorillas are in Uganda.
There are now 1,063 of the animals all over the world.
In light of the findings, Tourism Uganda said the travel industry has played a "major part" in increasing the gorilla numbers.
"Not only does a significant percentage of all gorilla permit fees paid directly into conservation programmes, but it also supports many community projects for those living in the region," it said.
"This has resulted in improved health provision, sanitation and education.
"Uganda isn't all about gorillas, but there's no arguing that trekking to see these awesome apes is one of the most incredible wildlife experiences on the planet."