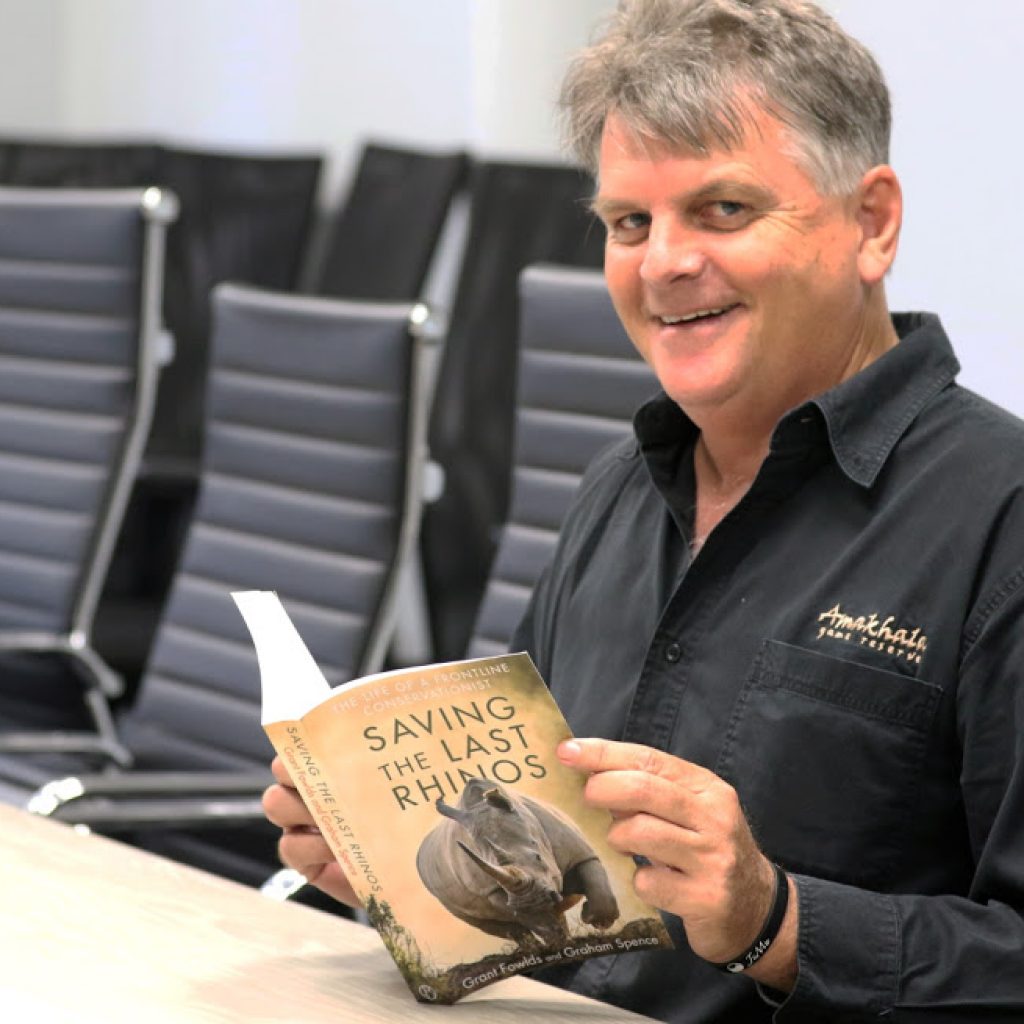 On 7th November 2019 the first of a three part Series was released in London by Little Brown Publishers.
The remarkable story of Grant Fowlds, a conservationist who has dedicated his life to saving the last rhinos, vividly told with the help of Graham Spence, co-author of the bestselling The Elephant Whisperer.
Why Has This Rhino Poaching Trial Been Delayed 17 Times?
https://www.nationalgeographic.com › news › 2017/11 › wildlife-watch-rh…
Nov 13, 2017 – Photograph by Brent Stirton, Getty/Nat Geo Image Collection …. "Not enough is being done," says Grant Fowlds, project coordinator of
Daily Dispatch: 2019-11-22 – Agony and … – PressReader
https://www.pressreader.com › south-africa › daily-dispatch
Nov 22, 2019 – 'Saving the Last Rhinos', by Grant Fowlds and Graham Spence, is the remarkable story of Fowlds, a conservationist based in the Eastern Cape …
Rollicking true-life adventure celebrates rhinos and people
https://www.heraldlive.co.za › weekend-post › your-weekend › 2019-12-0…
https://omny.fm/shows/the-john-maytham-show/saving-the-last-rhinos
Book hyperlink: https://grantfowlds.com/book/