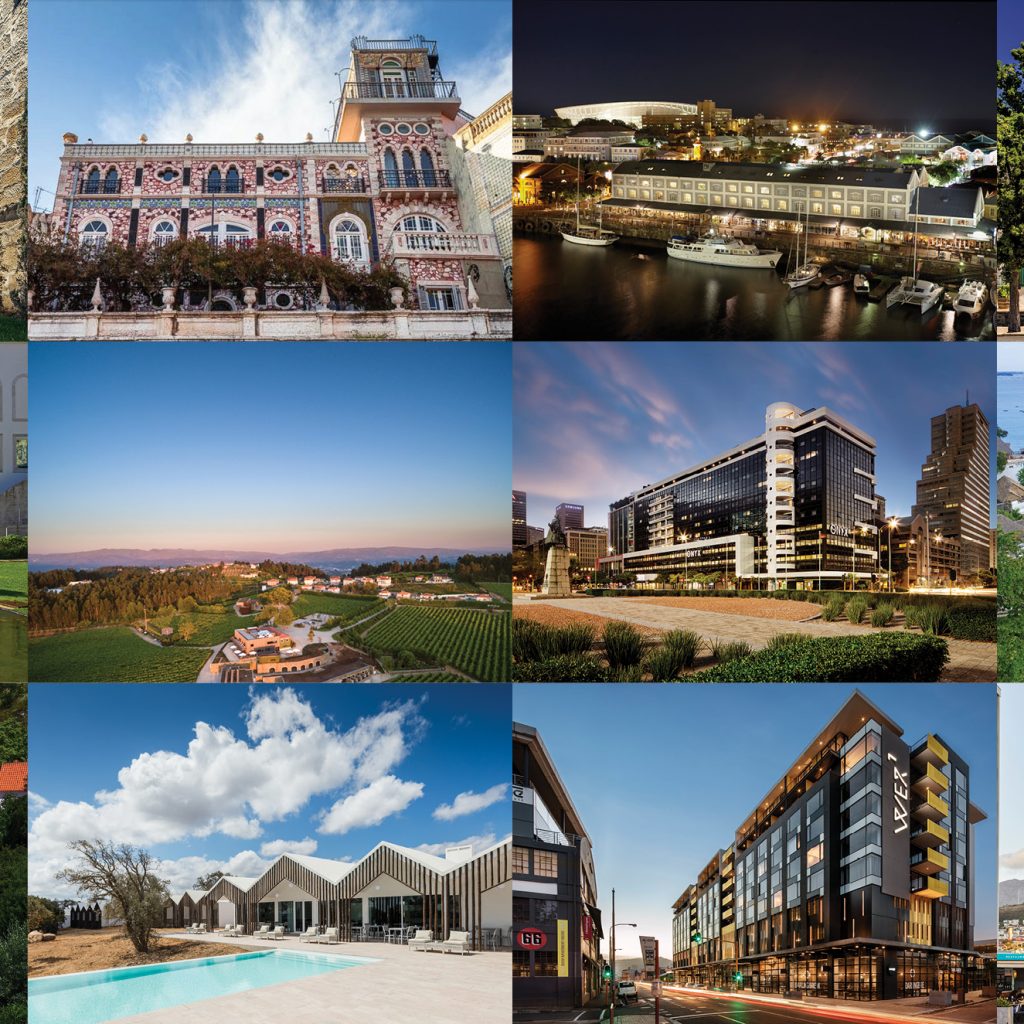 Cape Town – In 2007, the genesis of Newmark gave rise to a vision: To offer a diverse range of properties the opportunity to be part of a group that progressively accelerates their credibility within the hospitality sector whilst retaining their unique identity. With a heritage spanning over a decade this proud tradition of bringing operational and strategic excellence to its prestigious properties still remains. It is with these insights that the company set out to acquire a significant stake in a successful hotelier operating within Portugal's tourism sector.
After embarking on comprehensive research alongside a rigorous, long-term growth strategy, Newmark identified a strategic acquisition opportunity within Portugal – a country ranked ahead of some of Europe's tried-and-tested markets as an investor landmark for development prospects. The destination is achieving phenomenal economic growth with tourism being one of the main drivers behind the country's significant expansion.
Acquiring a stake in Unlock Boutique Hotels in Portugal required both parties' commitment to its success over the two years it took to finalise the agreement. It was critical to establish business and cultural synergies to maximise value through the realisation of an acquisition; and to return that value to stakeholders while setting an even higher benchmark for the overall guest experience.
The acquisition into the Portuguese market, specifically having a presence in the exciting locales of Porto, Evora, Monchique, Lisbon, Viana do Castelo, Grandola and Amarante, is purposefully aligned to Newmark's growth strategy. As a proudly African-born brand, this is the group's first acquisition outside of Africa and it is desirous of making progressive strides to ensure unrivalled experiences for all international guests by imparting the very essence that Newmark is built on.
Unlock Boutique Hotels is a meticulously-curated selection of boutique hotels each representing unique experiences that set the benchmark for authentic hospitality and cultural richness.
This acquisition empowers Newmark to bring a fresh perspective to its portfolio and to drive a progressive property development and investment strategy. It enables Newmark to capitalise on its local roots and scale its business for value maximisation. Leveraging this Portuguese acquisition, Newmark seeks to grow its unique portfolio across Iberia with an immediate target of increasing its Iberian footprint in excess of 30 hotels.
Newmark's aptitude of creating enriching experiences through its portfolio of distinct property brands and Unlock Boutique Hotels' exemplary collection of Portuguese hotels will enable both companies to execute their European strategies. This acquisition lends itself to a strategic opportunity that will see both companies draw collective expertise in areas including, but not limited to, international sales, marketing, supplier and revenue management.
Says CEO of Newmark Hotels, Reserves, Lodges and Residences, Neil Markovitz: "We are beyond elated to announce this strategic acquisition. A profusion of research, strategic thinking, collaboration and operational due diligence has gone into selecting Portugal as the country that will represent our first move to Europe. Our European expansion plans are now well underway and we are excited at the prospect of optimising our shared philosophies, networks and supplier partnerships with a view to grow our respective portfolios and maximise stakeholder value. In doing so, we seek to redefine our guest experience with new and unique ways of differentiation."
Along with access to a distinctive set of unique properties, this acquisition will also offer guests economic access to Portugal. Currently, Newmark is in the process of establishing a Golden Visa Fund for investors who are keen to invest offshore in unique properties that will offer significant Euro-denominated returns, along with the opportunity to participate in the Portuguese Golden Visa Programme. This investment proposition offers residency opportunities through lower capital outlay, investor flexibility and sizeable tax breaks.
In addition to Portugal, Newmark has also set its sights on other high-value, high-growth countries including the United Kingdom, France and Spain – an imminent move in line with its European expansion strategy.
For more information on the Golden Visa Fund
Neil Markovitz: neil@newmarkhotels.com o Garth Musikanth:garth@newmarkhotels.com
Press Information
Emilia Bisongo: emilia@newmarkhotels.com
Website I www.newmarkhotels.com