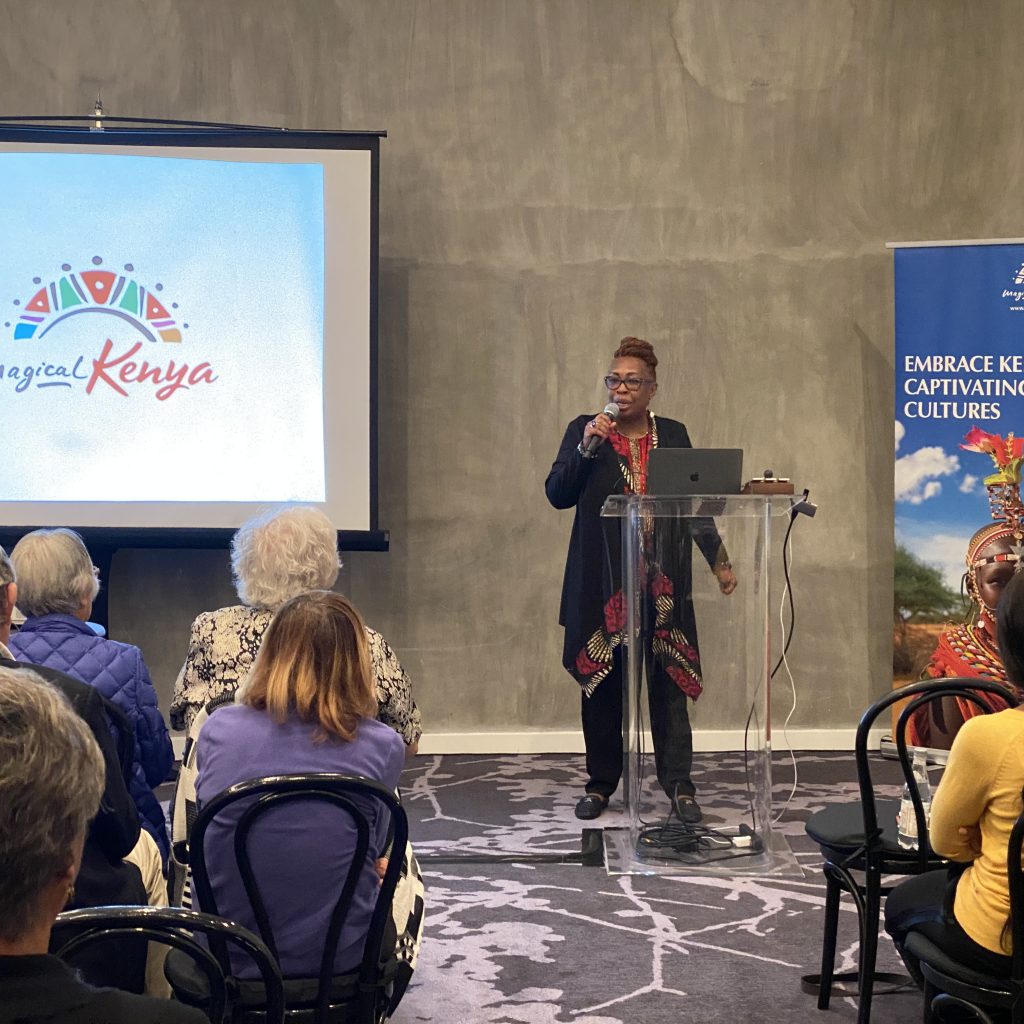 Kenya Tourism Board has been executing travel workshops on the West Coast this week. On Monday 15 Kenyan suppliers met with 40 American buyers at the Kimpton Everly Hotel in Hollywood. The event was opened by H.E. Ambassador Njeri Karago, Consul General of the Republic of Kenya in Los Angeles. 
On Tuesday, the roadshow continued to San Francisco where 16 Kenyan suppliers met with 36 American buyers at Le Meridien San Francisco.
The last stop on the roadshow is Thursday at the Kimpton Alexis Hotel in Seattle.
The Magical Kenya Roadshow was organized by CornerSun Destination Marketing, who serves as Kenya's market representative in North America.