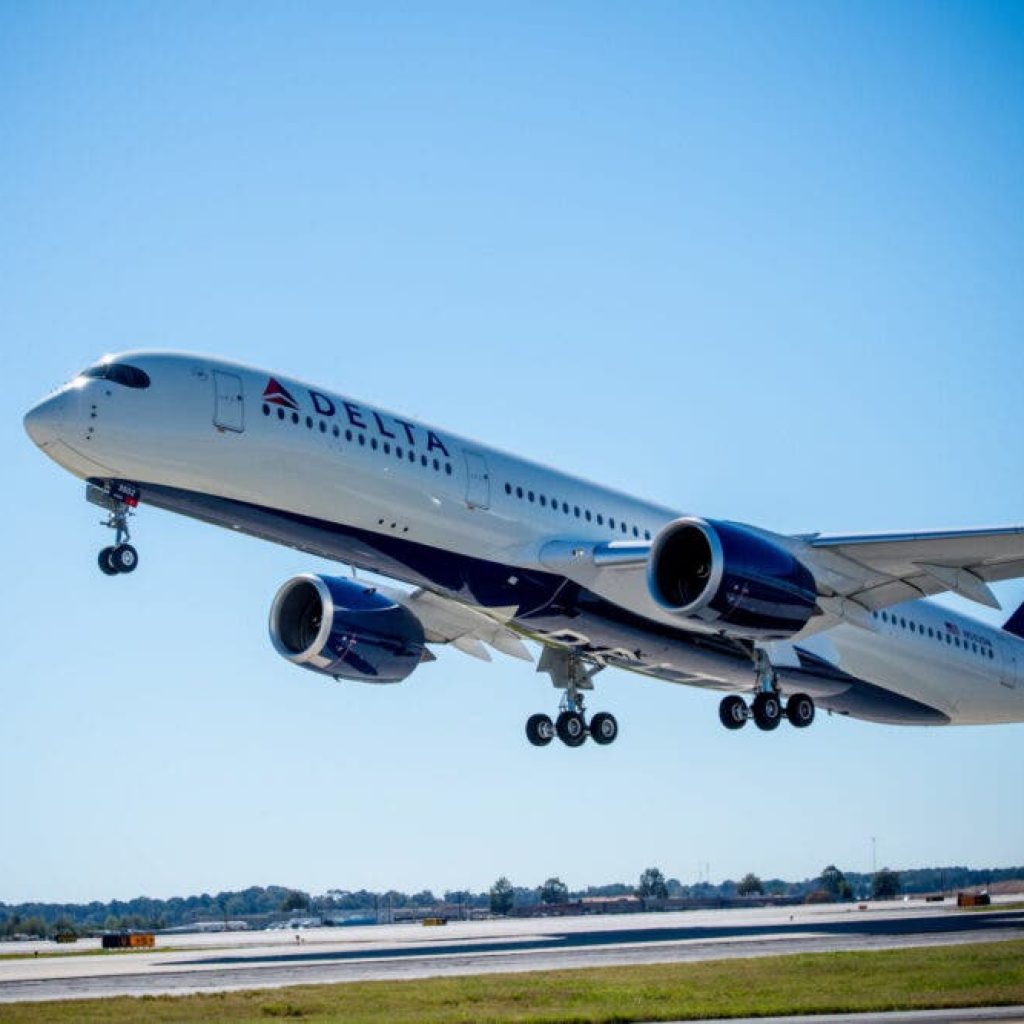 In a bid to save its South Africa service, Delta Air Lines will be adding Cape Town to its route network. Delta president Glen Hauenstein stated this in a virtual town hall on May 20th for employees. In it, airline executives reaffirmed confidence that the A350 could continue to fly where the 777s used to. Simple Flying takes a look.
The Points Guy reported on Delta's plans to launch Cape Town flights to stay in the South African Market. Before the onset of the crisis, the Boeing 777-200LRs flew between the airline's largest hub, Atlanta, to Johannesburg. According to Delta, the 777-200LRs have a range of 9,890 miles (or just under 16,000 kilometers). This made it an ideal candidate to fly Delta's longest routes, such as from Atlanta to Johannesburg, which clocks in at 8,439 miles.
However, with the 777s on their way out, it left Delta's route map up in the air. While the airline did have Airbus A350s, these planes could not compete with the 777-200LRs. This is especially true for Johannesburg. Due to its status as a hot and high airport, aircraft performance is affected, so Delta could not fly an A350 from Johannesburg to Atlanta with all of those headwinds.
So, now, the airline will fly that route with a stop in Cape Town on a routing from ATL-JNB-CPT-ATL. Cape Town is at a much lower elevation meaning the A350 can operate nonstop back to Atlanta.
However, to do this, Delta will be taking future A350s that are modified to operate these routes. It is unclear if Delta is moving over to the A350-900ULRs, which are famous for doing the world's longest flight from Singapore and Newark.
The 777s were the first aircraft to make Johannesburg a viable point on Delta's network. Currently, Delta is the only US airline to serve Johannesburg nonstop while United flies seasonally to Cape Town from its hub in Newark. It is the airline's longest route. And, with South African Airways' future in limbo, Delta could become the only carrier flying nonstop between Johannesburg and the United States.
On the JNB-CPT segment, Delta will need to get permission from the South African government to carry passengers. If SAA collapses, however, this could be an appealing option for the government. Singapore Airlines also flies between Johannesburg and Cape Town. However, the airline also does not have the rights to transport passengers solely between JNB and CPT.
Simple Flying reached out to Delta for comment. Delta indicated that nothing has been confirmed at this time.
It may take some time for Delta to officially add this to its route schedules since the airline will need government approval and have to set up a ground game in Cape Town.