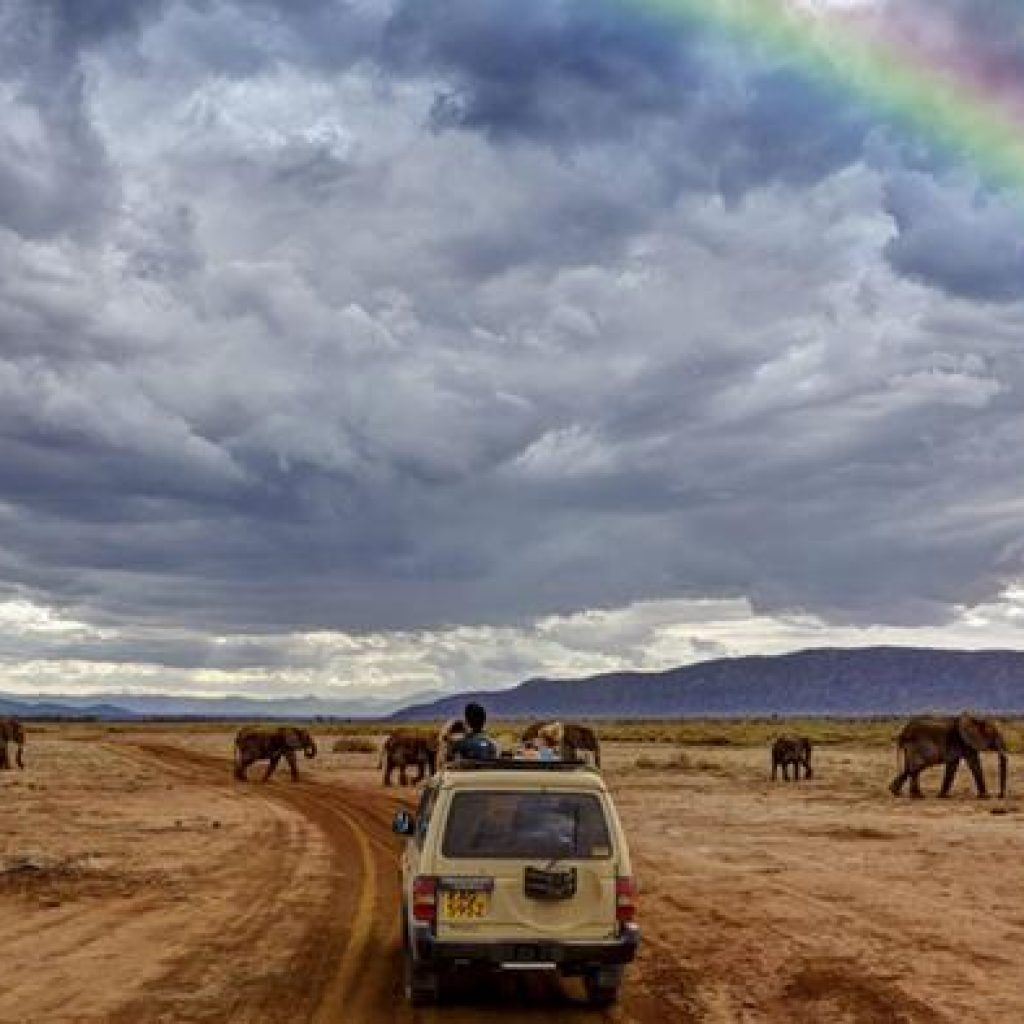 African countries are offering tourists from all over the world the chance to travel the continent and even go on safari by virtual means. But is this a satisfactory substitute for the real thing?
The sun rises slowly above the horizon of the African savanna. Against its glowing light can be seen the silhouettes of an elephant family rambling through the grassland on their quest for the nearest waterhole. Impalas and zebras make their way through the wilderness, the birds chirp and it can be sensed that the day is going to be a hot one.
This scene in the Sabi Sand Game Reserve in Mpumalanga, one of the best-known safari regions of South Africa, seems very real. But, in fact, the tourists who are enjoying it are not sitting in jeeps, but at home watching it on their smartphones and tablets. The safari itself is really taking place, however, and, as in real life, every trip is different, adding to the pleasure of such virtual experiences.
In the Kenyan game reserve Ol Pejeta you can go on a virtual safari with rangers.
Since the coronavirus pandemic broke out, the tourism industry has collapsed across all the countries in Africa. National parks and hotels are empty and there is no trace of tourists, as they are all stuck at home.
But several African tourism associations have come up with the idea of supplying avid travelers with digital impressions of the continent during the pandemic. Virtual tourism is on the rise.
Safaris at home
Safaris in Kenya, strolls through the Namib desert in Namibia, paragliding in South Africa or standing on the edge of the Victoria Falls at the border between Zambia and Zimbabwe: All of these experiences can now be enjoyed at home by virtual tourists like Juan Santiago.
Santiago, who hails from the Spanish capital, Madrid, has already visited Kenya a couple of times at this time of year to watch the migration of wildebeest in the Maasai Mara game reserve, a phenomenon that has often been called one of the Wonders of the World.
But this year, things are different. Instead of going to Kenya, Santiago is paying a virtual visit to the Nairobi National Park. "If the safari is led well, you have the atmosphere of the Nairobi National Park at home. Everything happens in real time," he says. "Even if my family tours Kenya without me after the coronavirus pandemic, this technology lets me accompany them virtually."