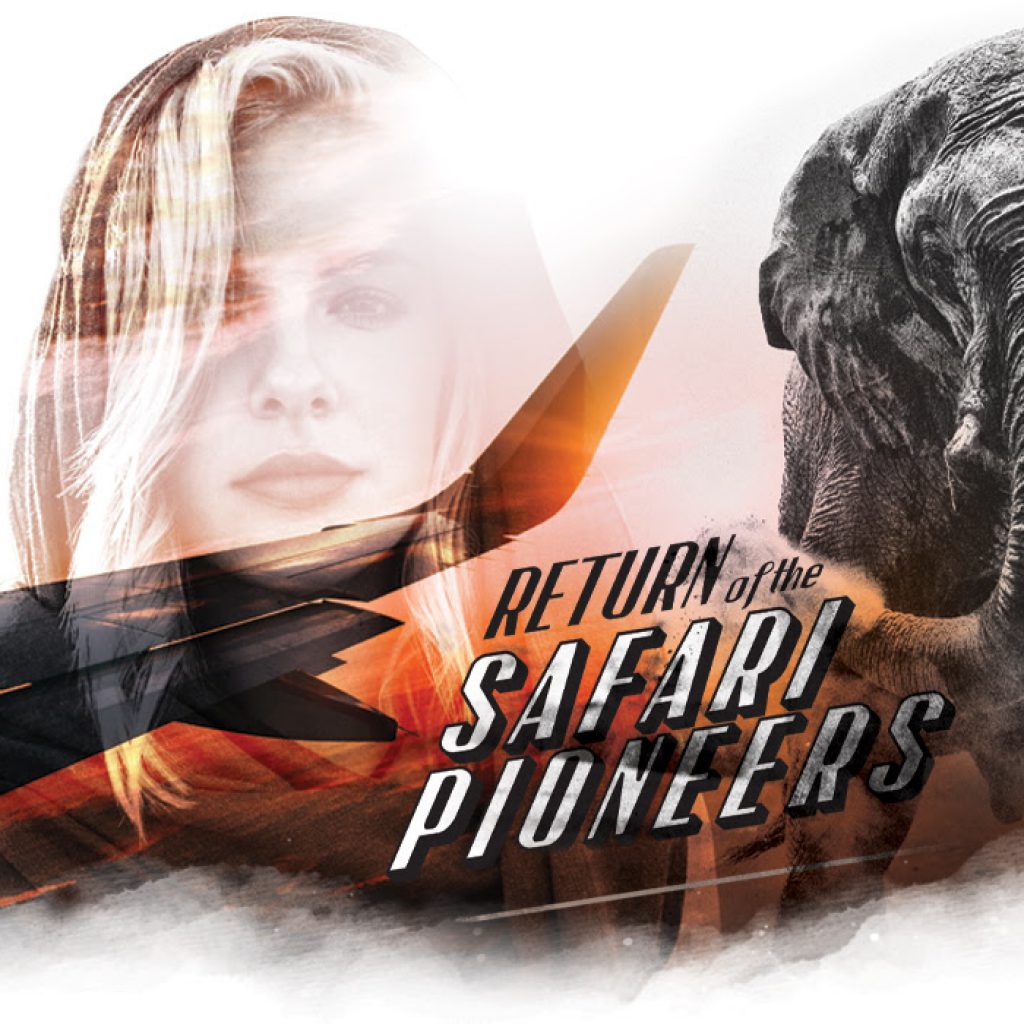 Return of the Safari Pioneers. Staring…You!
Departing November 2020
We have done our homework. We have solid Great Plains protocols. We have tested our camps and systems ensuring your safety. And we have heard from you about your desire to escape but to do it when the time is right. The time to plan your return is now because we have a safari for you.
Today, we are announcing a bold initiative for you to return home to Africa, to the warm welcome of our communities and staff, to the conservation-based safaris that are synonymous with Great Plains Conservation and to the spectacle of Mother Nature.
Great Plains Conservation is proud to announce the launch of their Return of the Safari Pioneers in partnership with Kenya Airways in a series of direct flights from New York to Nairobi, with exclusive health, customs and immigration formalities allowing guests to be cleared in private lounges and onto virtually Wingtip to Wingtip transfers into our camps. Our highest-end camps have been pre-certified from a health and safety standard, and qualify as self-quarantine camps that you can move between with this safari designed around Safety, Experience, and Minimal Fuss as our three priorities.
We have secured the entire Business Class cabin for each flight and with the addition of our Great Plains Conservation executive chef's cuisine being served on board ensures this safari represents a first-class experience.
The inaugural departure of the Return of the Safari Pioneers from New York's JFK is on Saturday the 21st of November 2020.
This curated experience, limited to a maximum of 30 safari pioneers, is perfect for those wanting to immerse themselves in African wildlife sightings over the Thanksgiving period.
The safari includes 3 nights accommodation at each of our Mara Plains Camp, Mara Nyika Camp, ol Donyo Lodge, as well as a Great Plains Conservation partner property, Arijiju. The cost for the 12-night safari is U$D42,900 per person sharing including the return flights from the USA. The Return of the Safari Pioneers will include Personal Protection Equipment (PPE) donations worth thousands of dollars for distribution to our Kenyan communities.
Our Return of the Safari Pioneers is not just a Kenyan wildlife safari, but one that pampers the soul, rehabilitates the spirit, reconnects us all to ancient African roots, and that shared hunger for space and purity.
We have studied the best practices of leading health advisors and from our association with the above organisations assembled our cutting edge protocols. The key to this great initiative goes beyond safety to the finest experience, and the ultimate in hospitality and to giving back to the communities that so desperately need tourism to work.
Feel free to contact sarah@greatplainsconservation.com with any questions.