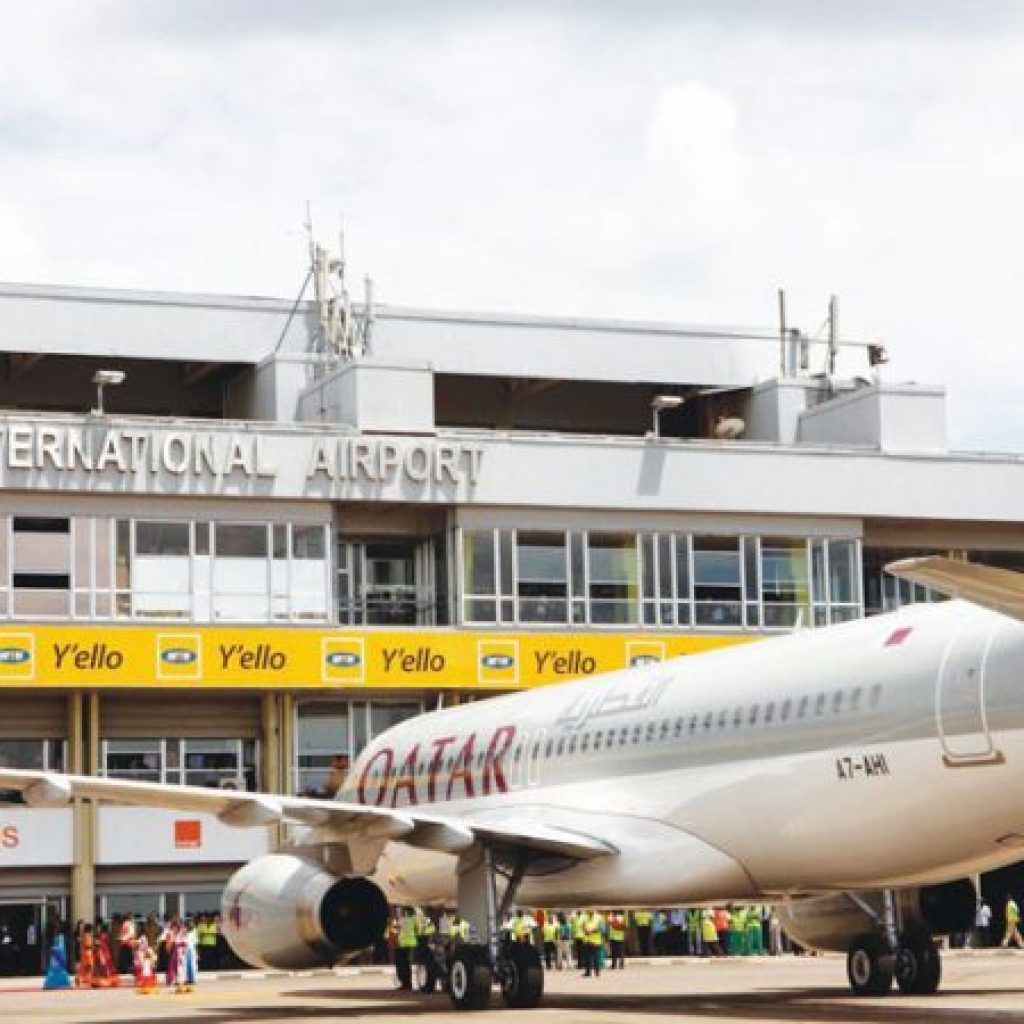 The Uganda Civil Aviation Authority (UCAA) issued a tentative schedule that will be followed as Entebbe International Airport starts accepting passenger flights.
According to Eng. Sooma Ayub, the director of Airports and Aviation Security, the airport, which has been closed for about five months, will likely open on October 1.
The director wrote to airline bosses, including those of Qatar Airways, Turkish Airlines, Ethiopia Airways, Kenya Airways, Rwanda Air and Uganda Airlines on September 8, informing them of the development.
The flights will be from cities such as Doha, Amsterdam, Addis Ababa, Juba, Kigali and Nairobi and the schedule will run for 3 months.
President Museveni at the end of August directed the National Task Force on COVID-19 Response to look into how the government could facilitate the safe reopening of sectors that were still closed, of which aviation is among.
The closure of the airport has heavily impacted key sectors, including the tourism sectors which is the country's biggest foreign exchange earner. In May, President Museveni announced that the country was set to lose $1.6 billion from the tourism sector since the airport had been shut from passenger flights and millions of tourists in the country are foreigners.
Uganda earned about Shs5. 8 trillion from tourism in the 2018/2019 financial year, making the sector the country's leading foreign currency earner for the fifth year in a row, according to government data.
The number of tourists in 2019 reached 1,505,669 up from 1,402,409 in 2017. In the FY2018/19, the tourism sector accounted for 7.7 percent of the national GDP and 6.7 percent of total national employment after creating 667,600 jobs.
Our neighbors Kenya, Tanzania and Rwanda have already resumed commercial flights. A few weeks ago we looked at some of the SOPs that had been drafted to guide the safe reopening of the airport and they included the installation of automated sanitizing facilities at strategic points, marks at the airport to ensure social distancing, acquisition of temperature guns and ultra-modern scans to detect temperature at a 30-meter distance.
Others are erection of executive tents at the airside and these will be used for screening and isolation to identify symptoms and testing for Covid-19.