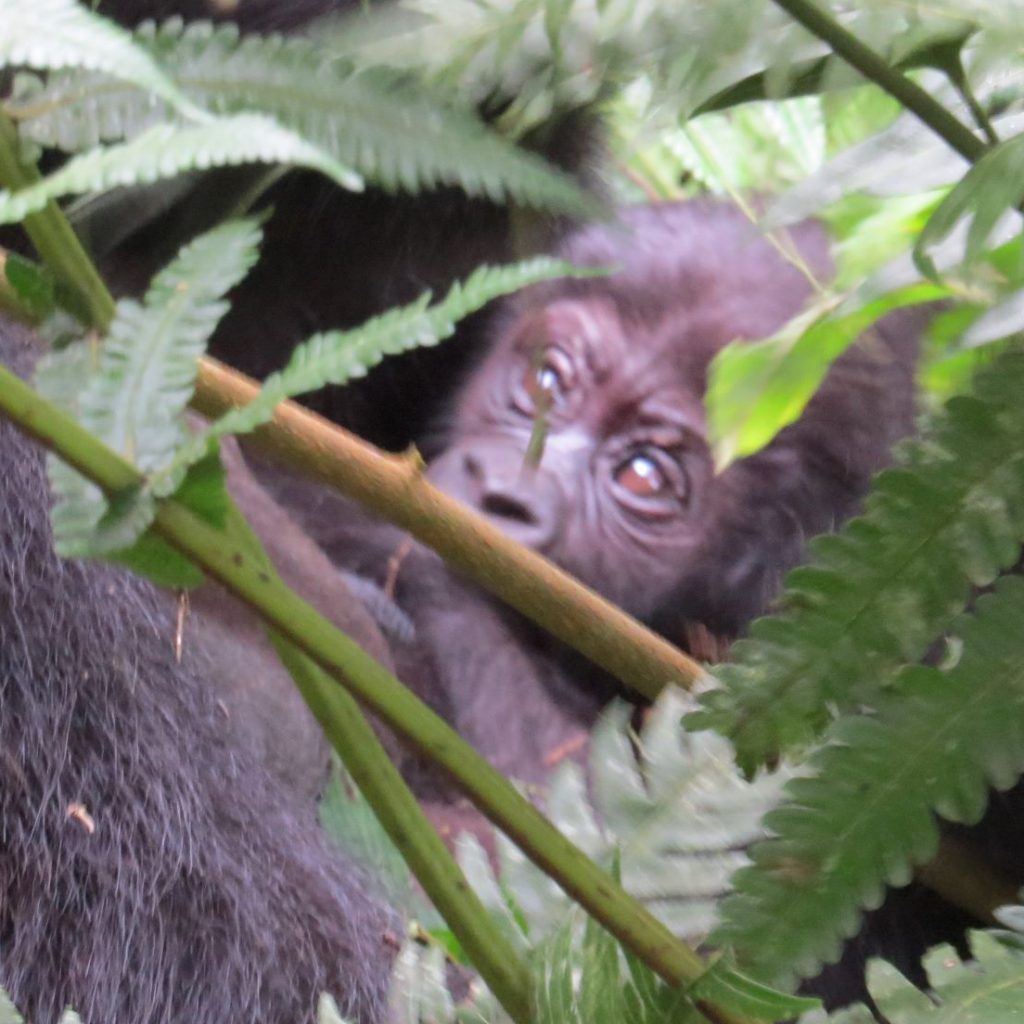 Entebbe, UGANDA, 17 September 2020 – Classic Africa Safaris is pleased to report that from 22 July 2020 there has been a significant 'baby boom' in Uganda. The gorilla families throughout Bwindi Impenetrable and Mgahinga Gorilla National Parks welcomed eight babies in less than three months!
During Uganda's border closure and suspension of tourism, the Uganda Wildlife Authority (UWA) trackers are still venturing into the forest to monitor, protect and continue the habituation process of the mountain gorillas. Even without tourism, thanks to the UWA the wildlife conservation efforts continue. After the reopening of the parks to domestic tourism, the first visitor to trek in Bwindi was in the Rushaga sector on 08 September 2020.
The Nyakagezi family in Mgahinga welcomed a new baby on 02 September 2020. Nshuti's baby brings this family up to nine members. The Rushegura family welcomed two babies in the final days of August, bringing this family to 18 members. The Mubare family welcomed a baby that was first spotted on 22 July 2020; the birth raises the Mubare family to nine members. In the Oruzogo family, Katoto, the adult female of the group, was found nursing a little one on July 25, 2020. The birth is Katoto's first and raises the total number in the group to 15 in the Ruhija tracking zone. In Rushaga, the Mucunguzi gorilla family welcomed a baby born by an adult female named Ndinkahe. Also in Rushaga, the Busingye family received a new bundle of joy on 28 July 2020; this family now has nine members. Lastly in the Rushaga sector, the hub of the baby boom, the Kahungye group welcomed a little one on 10 September 2020.
Classic Africa Safaris reports that plans are being discussed to reopen the Entebbe International Airport (EBB) to international arrivals on 01 Oct 2020. The statement released by the airport authority is a tentative airport schedule and as of 17 Sept 2020, there is no formal statement from the Ugandan government confirming nor detailing the reopening of borders to international arrivals. We are awaiting an official government statement and COVID-19 entry requirements/restrictions. Please download our COVID-19 Health & Safety document, which includes primate trekking protocols, and prepare for the return of tourism to Uganda.
Classic Africa Safaris brings 100 years of combined safari industry experience to our travelers. Based in Entebbe, Uganda, we are a full-service DMC with an exclusive fleet of custom-designed safari 4x4s and a highly experienced guiding team. We aim to deliver the 'trip of a lifetime' with safety and attention to detail as our top priorities. All safaris are private for your client's travel bubble and white labeled to suit your brand's needs.