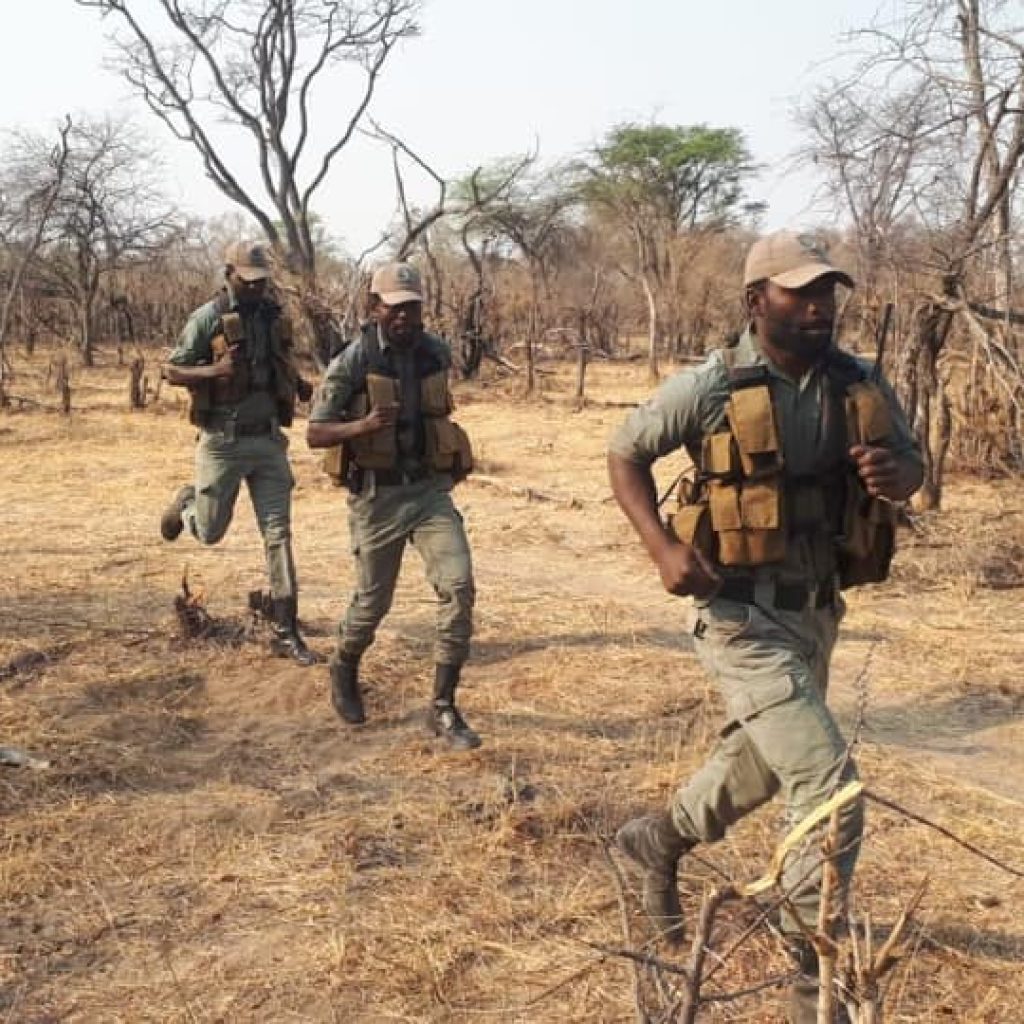 Wildlife as we know it, as well as the rangers who protect our wild spaces, are both at risk of becoming endangered. With the economic repercussions of Covid-19, salaries and funding for anti-poaching initiatives have dried up – along with sustainable solutions. With families of rangers destitute and animals helpless, the fire is fueled to ignite awareness and raise funds to keep these wildlife warriors employed, and our wild spaces safe. 
Conservation leaders spanning Africa have united in collective combat against poaching and wildlife loss. Proud representatives of the Zimbabwe conservation heroes in the pan-African challenge – the Conservation & Wildlife Fund (CWF) stand to fight for the wildlife of Hwange National Park. Spending most of their time on anti-poaching patrols, collecting data, snares, performing tracking and anti-tracking techniques as well as poacher apprehension – these wildlife warriors risk their lives to save others. 
As a founding member of CWF, Hideaways supports the antipoaching unit by providing a percentage of their bed levy revenue towards salaries and equipment. Without the flow of tourism yet honouring the pledge to protect our national parks, Hideaways appeals to the public to get involved. Remote assistance can be made either through a donation on our dedicated fundraising page, Just Giving, or lacing up to race for conservation in a virtual race on October 3rd. 
Sponsoring our CWF Ranger team not only directly supports our project, but also unlocks vital funds for other Ranger teams across Africa, applying to funds raised until the end of October.  Join Hideaways to support the guardians of our wildlife and ecosystems, raising money to bring the Wildlife Warriors back to the frontline. 
How it Works:
Challenge: A competition with teams of rangers from across Africa running in a 21 km half-marathon and testing their tracking ability, identification skills, and wildlife knowledge with a ranger quiz. The public can also donate and join the race by choosing a 5, 10, or 21 km run, or walk. The public can take the ranger quiz and a series of exercise based challenges.
Ranger Fund: The Scheinberg Relief Fund has generously committed a $5 million matching fund in support of rangers in most need. A global public fundraising and awareness campaign for the Wildlife Ranger Challenge seeks to raise $10 million for the Ranger Fund and put thousands of rangers back in the field.
Online Photography Auction: Proceeds from the sale of limited edition wildlife photographs by world-renowned photographers will go toward the Ranger Fund.
We need your support, click here to join and donate!