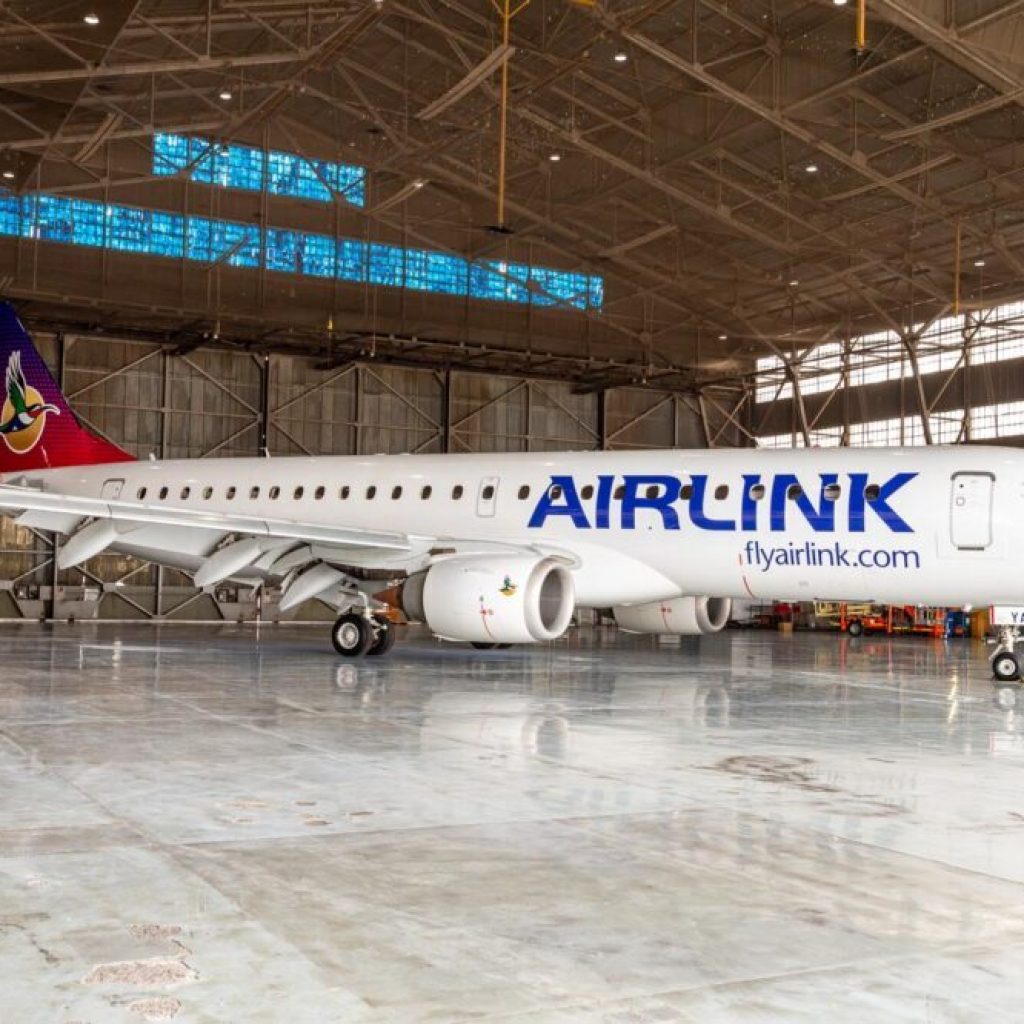 South Africa's privately-owned airline Airlink is ending its 23-year-old franchise agreement with South African Airways. The airline entered a strategic alliance with South African Airways in 1997. Today, the airline revealed its new stunning livery to match its rebranding.
A new image
Airlink revealed its brand new livery today as it also unveiled it is dropping South African Airways from its name and moving to focus on its own operations. Airlink was previously partnered with South African Airways shortly after it was founded. The airline will now operate its fleet of 46 planes on regional routes across South Africa under its own flight code 4Z.
In a statement, the airline's CEO and Managing Director Rodger Foster said,
"We have flown that particular nest, and we are inviting our loyal and new customers to fly with us as Airlink expands its network, connecting and re-connecting people, communities, businesses, goods, and services with markets throughout Southern Africa and beyond."
According to planespotter, the regional carrier operates a fleet of Embraer aircraft on routes connecting Johannesburg, Cape Town, Durban, Port Elizabeth, and East London. Aside from its network connecting 15 of South Africa's most popular tourist destinations, Airlink is looking to resume its operations to Zimbabwe, Zambia, Namibia, Mozambique, Botswana, Madagascar, and Eswatini. The resumption of routes will depend on the ever-changing travel restrictions.
A new look
To go with the new name and the start of a new era, of course, Airlink has a brand-new livery. The beautiful design features an African Sunbird set against the colors of a sunrise. The design is a long way from the livery of its previous partner, South African Airways.