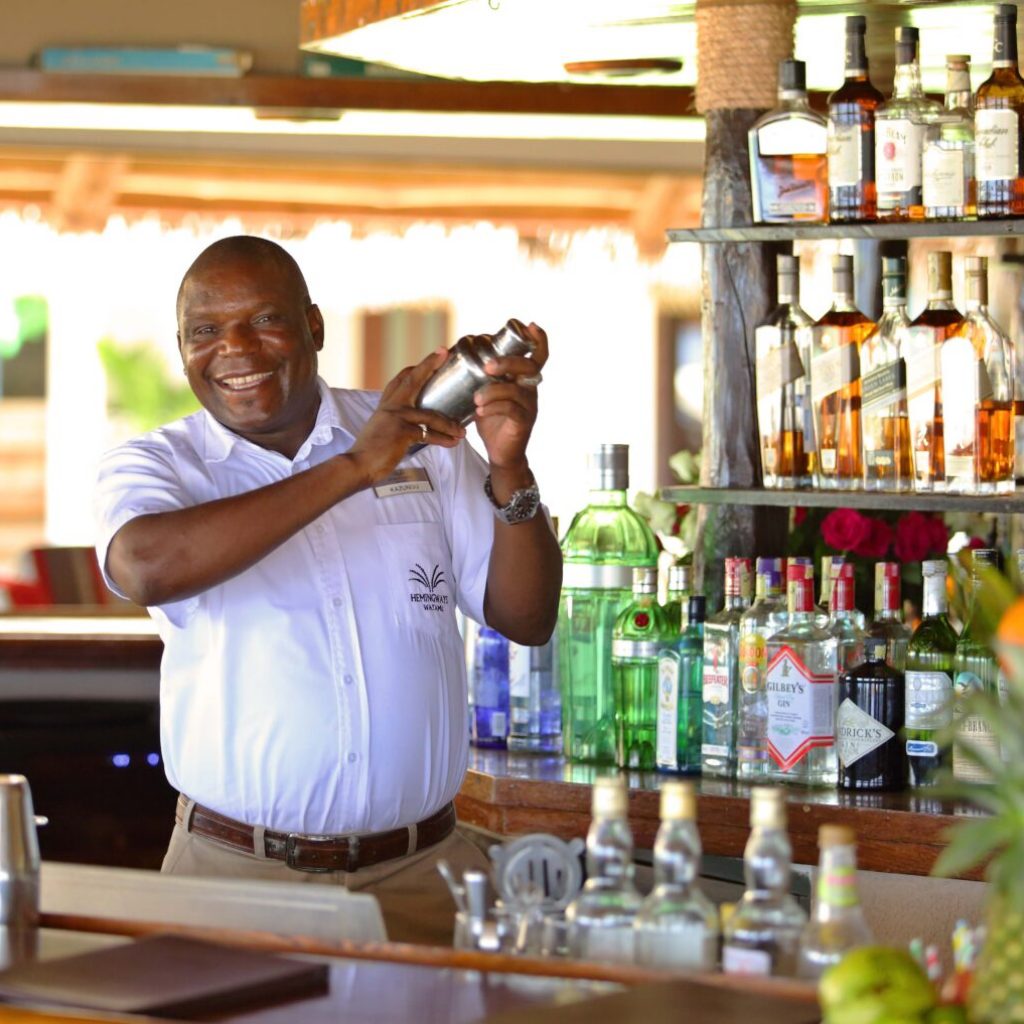 Although Kenya reopened its borders to international tourists in August, Sadie Whitelocks finds that lower hotel rates as a consequence of the pandemic have allowed more local people the chance to be tourists in their own country.
I recently ventured to Kenya, after the nail-biting hurdle of getting a negative PCR test, and while there I witnessed how domestic tourism, like in many countries amid Covid-19, is flourishing, especially in out-of-town areas.
After landing in Nairobi, I spent a night at the five-star Hemingways resort in the leafy Karen district. It was very quiet at the hotel with just a few tables full at breakfast. But when I visited the hotel's sister property in Watamu, on the Kenyan coast, I witnessed a completely different scene.
I thought the place would be empty but instead it seemed like business as usual, with restaurant tables full throughout the day and ecstatic children splashing in the swimming pools. But on talking to guests throughout my stay, I noticed a trend. The majority of the holidaymakers were from Nairobi.
One chap called Brian, an American expat living in the Kenyan capital, told me he would never have booked Hemingways in Watamu because it is normally too expensive and booked out. However, because of the Covid-19 pandemic – which has seen 45,076 confirmed cases in Kenya and just 839 deaths – he managed to take advantage of the reduced rates offered to Kenyan residents.
Brian said: "My friend and I also went to Hemingways' safari camp in the Naboisho Conservancy. There were no tourists with big camera lenses and we were practically the only people staying there. It was wonderful and a really unique experience."
Melinda Rees, who has worked in Kenya for nearly 30 years in the tourism sector and now acts as Hemingways Watamu's operations manager, says that she thinks the shift in travel due to the pandemic has been surprisingly positive after initially fearing the consequences of "involuntary undertourism" (a term coined by Globetrender in its Travel in the Age of Covid-19 trend report).
She explained: "In a strange way, the pandemic has been good for Kenyans as with international travel restricted, a lot of Kenyans and holidaymakers from other parts of Africa have learned just how much this country offers for holidays.
"We have had a number of guests comment on the fact that they had no idea Kenya had such a gorgeous coastline with excellent hotels."