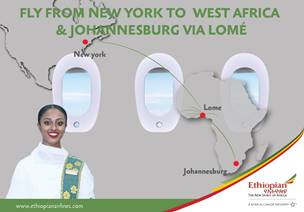 Ethiopian Airlines has started a direct flight from Lome, Togo to New York recently, revealed the carrier on its LinkedIn page.
Last month, the carrier has restored its service to Johannesburg and Victoria Falls.
Recently, Ethiopian Airlines Group has completed a new passenger terminal at its hub Addis Ababa Bole International Airport with emphasis on bio security and bio safety measures.