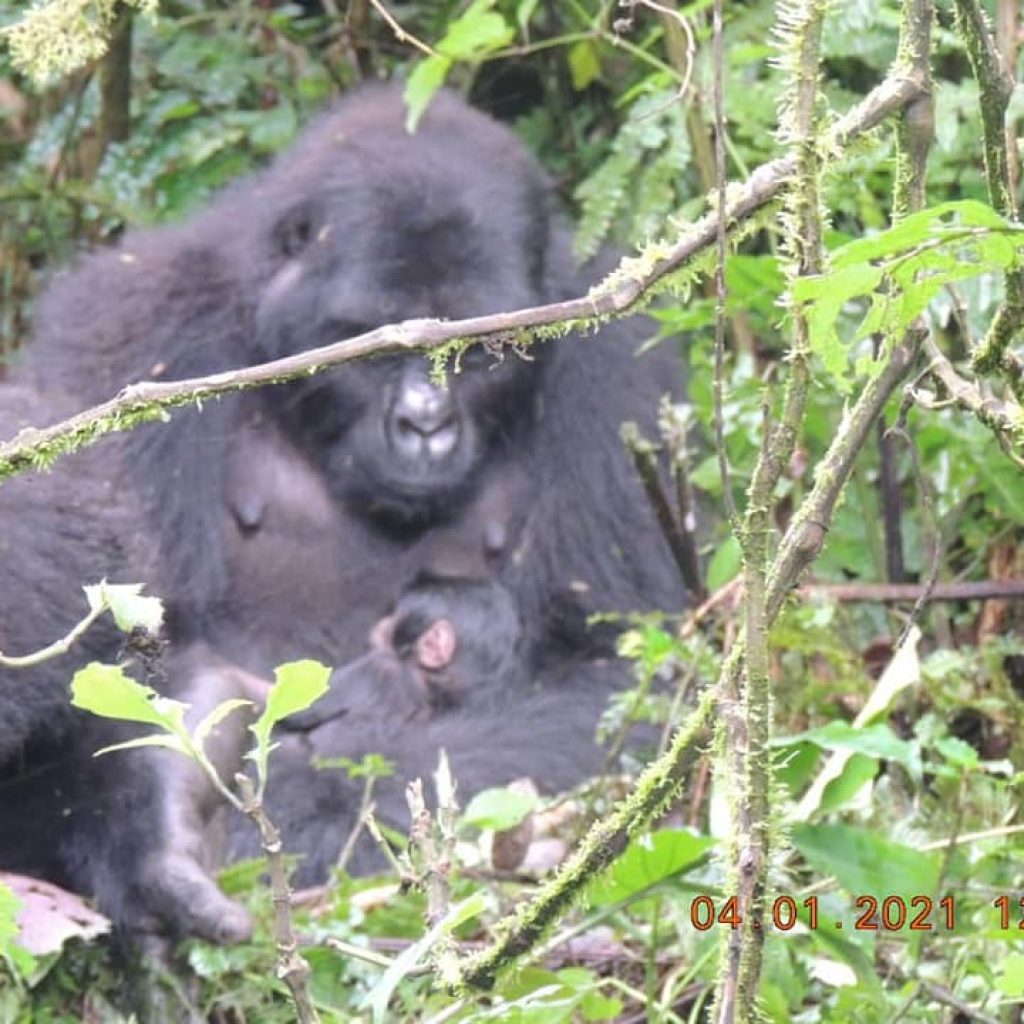 Classic Africa Safaris is pleased to announce that the Uganda Wildlife Authority (UWA) has confirmed the birth of a baby gorilla in the Nkuringo family in Uganda's Bwindi Impenetrable National Park. 
On January 4th, the Nkuringo family's adult female, Nderema, gave birth to a baby bringing the family size to 12 members. This birth marks Nderema's second following her first in 2018, which sadly, the infant did not survive due to environmental extremes within its first 15 days of life.
The Nkuringo gorilla family can be accessed by trekking from the Nkuringo area in Southern Bwindi while staying at Clouds Mountain Gorilla Lodge. This is a luxury-level accommodation and also ideal for families with teens (min age to trek gorillas is 15 years) as they offer family cottages. Mid-range accommodations are also available at Chameleon Hill Lodge or Mutanda Lake Resort, approximately one hour away at Lake Mutanda.
The UWA announced discounted primate permits from 01 January – 31 March, 2021. Chimpanzee trekking permits in Kibale Forest NP are discounted to $150 per permit, am or pm trek (from $200). Gorilla permits are discounted to $400 per permit, per trek (from $700). This offer applies to newly purchased permits only and is valid for trekking within the same date range.
Please contact Classic Africa Safaris for full details or for a quote utilizing the special permit prices.
Photo courtesy of the UWA.