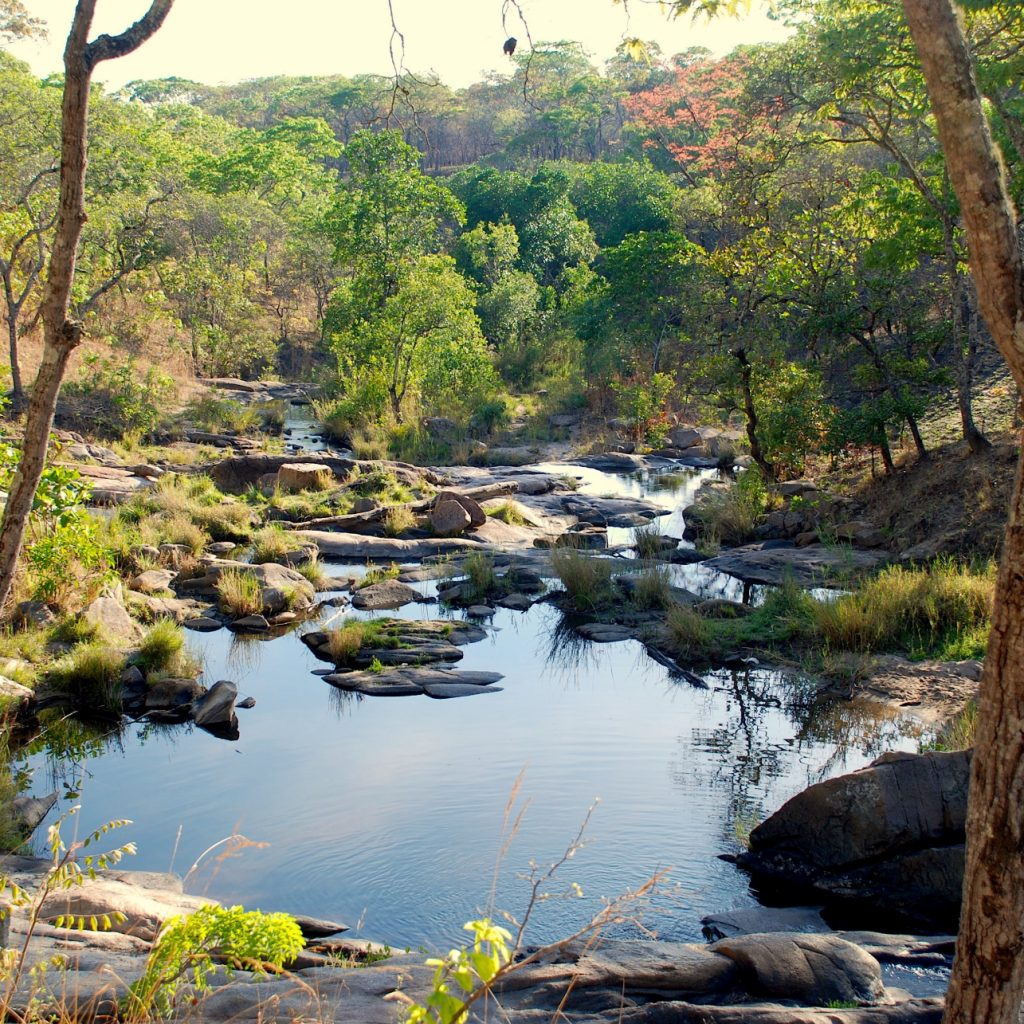 The Dzalanyama Forest Reserve, close to Lilongwe, provides both international and domestic tourists an experience different from Malawi's more famous lake, national parks and mountains: a hilly Brachystegia/miombo forest escape that is great for walking, forest bathing, trekking and mountain biking as well as being a premier woodland birding location. Its distinctive ecosystem attracts both animal and plant species and is a magnet for nature lovers.
Walking, hiking and mountain bike trails have been established across the mountain range for guests to now enjoy. With a variety of lengths and difficulties, there is something for everyone. You can head out for the day, the weekend, or even during the week. All trails are sign posted and shelters are being built on the trails so you can take a break, rest or even overnight on your exploration. Trails booklets have been created so you can learn a little more about your trail and what you might find en-route including proteas, special trees and bird life that are often spotted in the area.
Land & Lake Safaris also run a lodge within the reserve which is a great starting point for your adventure – The Dzalanyama Forest Lodge. At the lodge, the front deck is the perfect place to enjoy al fresco lunches and appreciate the serenity of the area before you head out onto the rails. The lodge can safely accommodate vehicles or day visitors on the trails for a small fee. They also have mountain bikes available to hire as well as birding and wildlife guides from the local community. Hiring them to assist your journey helps to support the local community.
As Land and Lake Safaris are a tour operator, they can help plan a whole country-wide trip for you, including accommodation, guiding and transfers, all packed into a fun-filled itinerary for an excellent, memorable and unique Malawian holiday.
To learn more about the trails, including resources such as maps, and the trails booklet, contact Land & Lake Safaris on their dedicated page here.
If you would like to learn more about the Dzalanyama Forest Reserve, check out this page here.