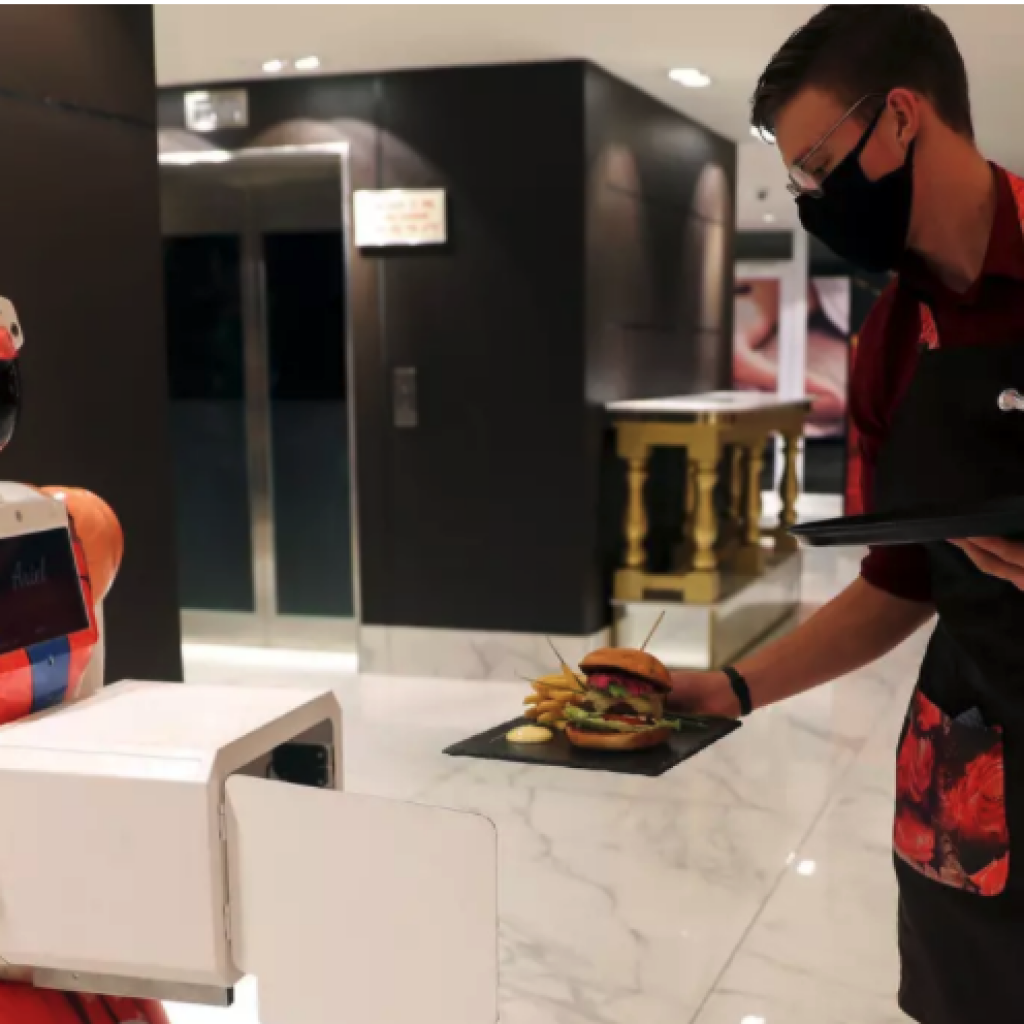 Hotel Sky in Johannesburg is the first African hotel to deploy robot staff members.
Whilst this hotel is the first of its kind on the continent, robot concierges have been around for a while, with Tokyo's Henn'na or 'Strange' hotel becoming the first to be fully staffed by machines in 2015.
The robots in Hotel sky will help to serve those with mild COVID-19 symptoms and reduce the risk of spreading the disease.
Staff at Hotel Sky in Johannesburg's wealthy Sandton district adhere to strict COVID-19 protocols, wearing masks and physically distancing from guests as much as possible; all, that is, except Lexi, Micah and Ariel.
For the three concierges couldn't breathe germs on you even if they wanted to: they're robots.
Robot hospitality is not new – Japanese hotels have been deploying them for years and in 2015 Tokyo's Henn'na, or 'Strange', hotel became the first to be fully staffed by machines.
Several robot-staffed Tokyo hotels are now using them to serve guests with mild COVID-19 symptoms.
But Hotel Sky, which launched this year, is the first in Africa to use automated attendants, a concept that could cause a stir in a country with one of the world's worst jobless rates.