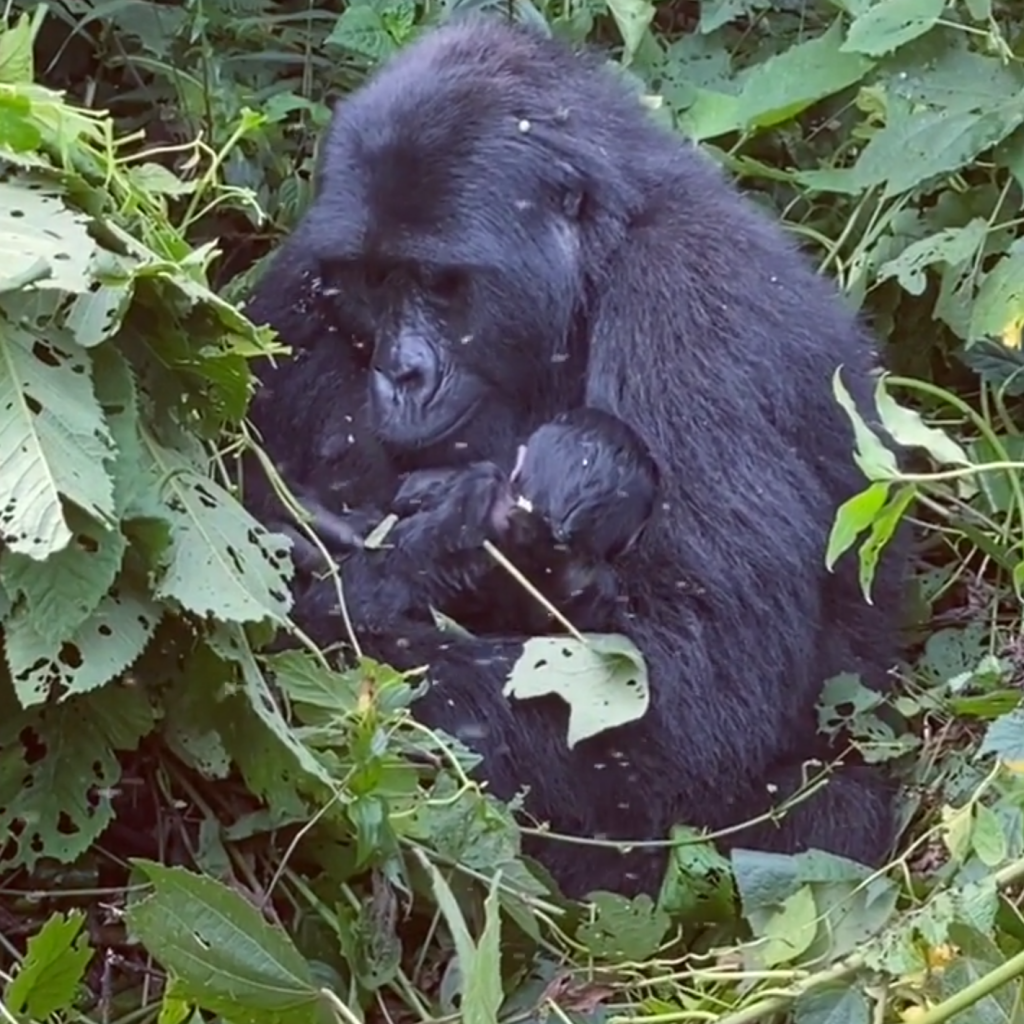 As Classic Africa Safaris previously reported, the Nkuringo family welcomed a baby gorilla in the New Year. Lucky CAS travelers based at Clouds Lodge recently were able to view the sweet babe. They even captured a short video that you can check out on our Instagram feed or on YouTube.
Primate trekking is open in Uganda and Rwanda! Please find the most current COVID requirement updates here.  We are able to arrange seamless COVID testing in the Entebbe area for exiting the country and our strict CAS COVID protocols are in place. The UWA has taken great measures to ensure the utmost in care during gorilla trekking – including all staff, trekkers and porters wearing masks and meeting the mask requirements (N95 medical masks or similar or double layer cloth masks with filters. Additionally, the UWA is requiring a 10 meter distance from gorillas at this time. This is increased due to COVID and is more than 6 times the WHO social distancing recommendation for humans. The UWA is taking great care to protect our precious primate population and a significant park of funding these efforts is through park fees and tourism in Bwindi.
For those with the flexibility to travel last-minute, gorilla permits in Uganda are discounted to $400 through the end of March 2021. CAS is able to arrange last-minute safaris and gorilla trekking for your travelers. American travelers with us on the ground right now have been lucky enough to experience "private" gorilla treks and have many lodges to themselves. You can see their photos on our Instagram feed.
Contact us with any questions on protocols, entry/exit requirements or to secure gorilla permits for your clients.