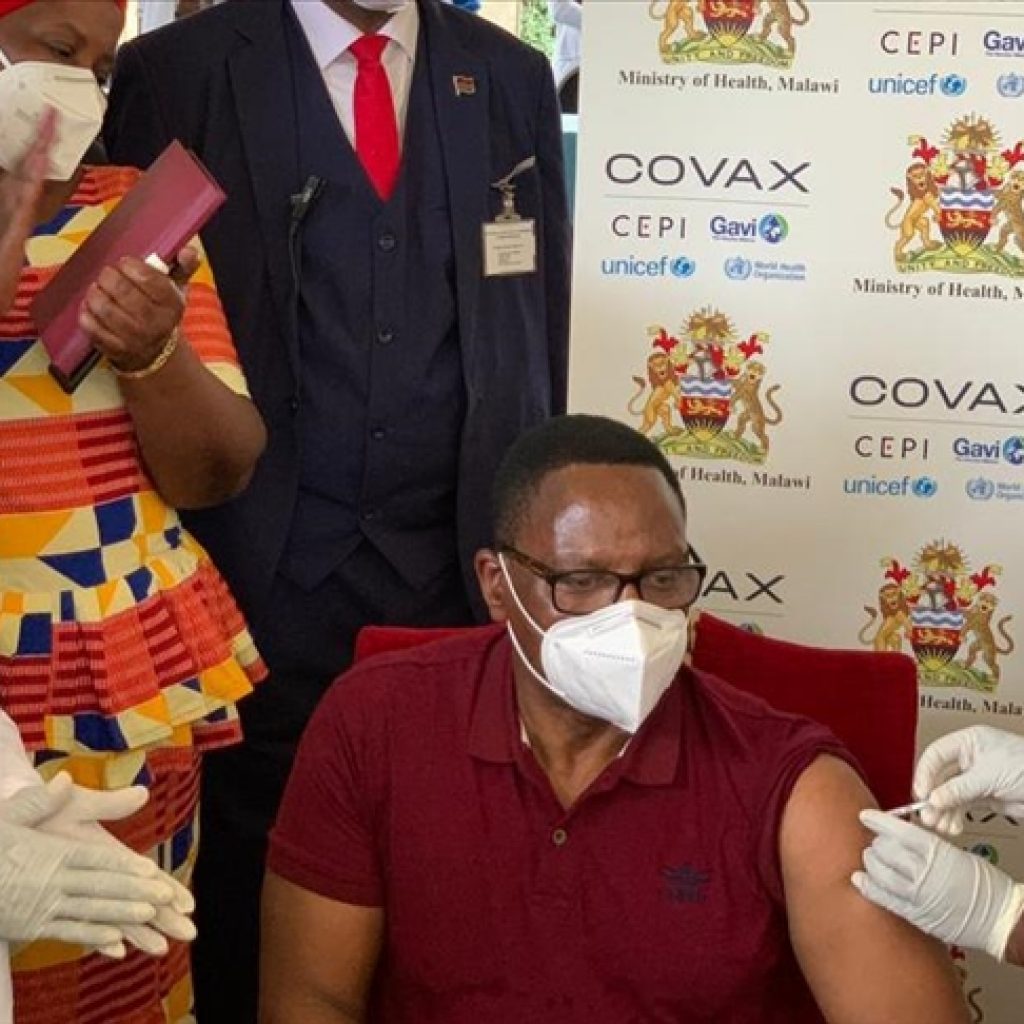 Malawi on Thursday rolled out the first phase of a nationwide COVID-19 vaccination campaign.
President Lazarus Chakwera was the first to receive the jab in the small town of Zomba, some 60 kilometers (37 miles) from the country's commercial city of Blantyre.
He described the COVID-19 vaccination program as a major milestone for Malawi as it joins the global community in fighting the pandemic.
"I have volunteered to be the first one to be vaccinated so that you can see that the vaccine is safe," said Chakwera.
The southeastern African nation of about 18.5 million received the first batch of 360,000 doses of the AstraZeneca vaccine on March 5 from the UN's COVID-19 Vaccine Global Access (COVAX) Facility.
Health Minister Khumbize Kandodo Chiponda said the first phase of vaccination will target frontline workers, including 60,000 health workers, teachers, and journalists.
Former President Joyce Banda, who was among the first people to get inoculated, welcomed the vaccination drive.
"This is an important moment for the battle to destroy the virus, prevent illness and save lives," said Banda, who lost her son to COVID-19 last month.
Malawi's COVID-19 vaccination program came at a time when the country has seen a drastic fall in the number of new cases.
As of Wednesday, Malawi had recorded a total of 32,614 cases, 24,381 recoveries, and 1,077 deaths.