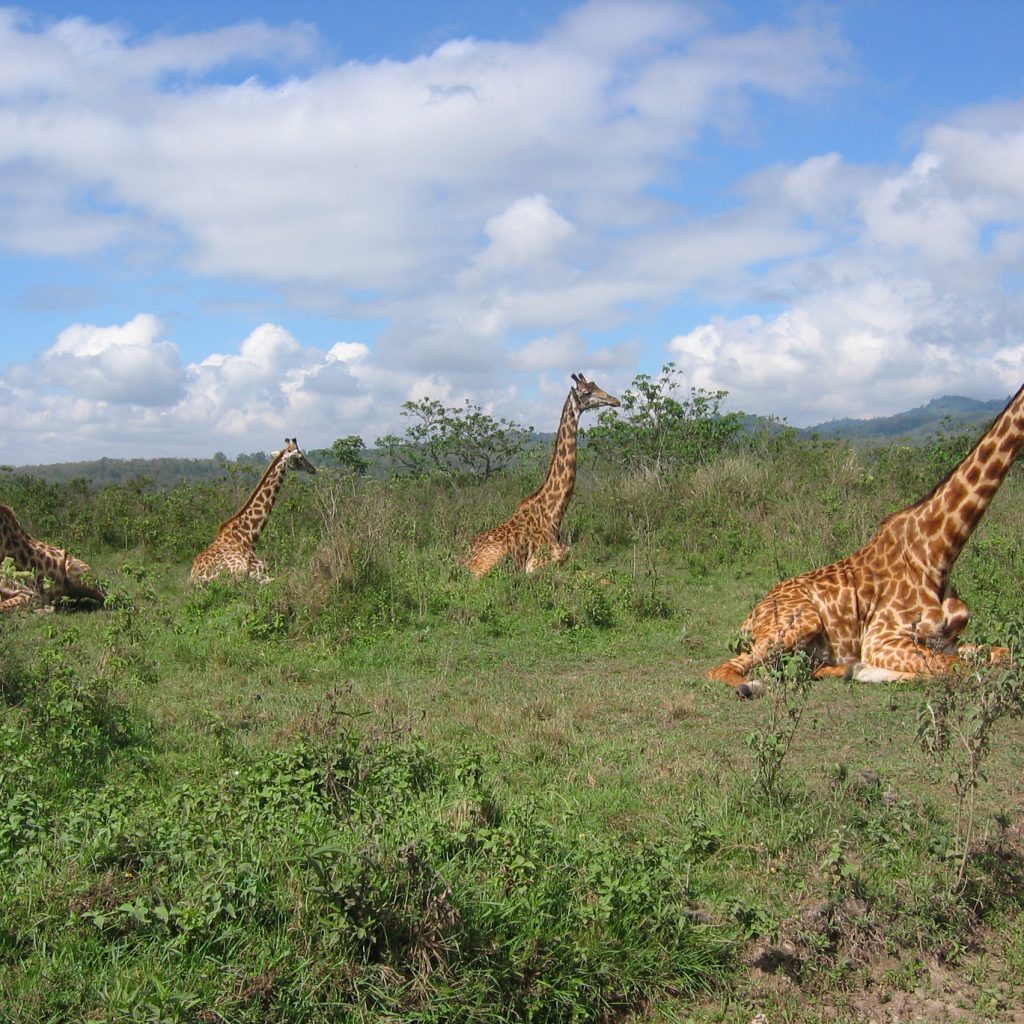 CornerSun Destination Marketing has been selected by the Tanzania Association of Tour Operators (TATO) to lead its tourism recovery strategy amidst the COVID-19 pandemic.
The partnership is part of a concerted effort to revive Tanzania's tourism industry and soften the long-term economic impact of the coronavirus outbreak following international travel restrictions and lockdowns. CornerSun will combine its targeted communications expertise and strong travel trade relations in the North American market to amplify awareness and visibility of the destination, ultimately increasing future visitation.
"We are proud to partner with an agency such as CornerSun that has the strength and know-how to help Destination Tanzania not only recover from this pandemic, but Build Back Better," said Mr. Sirili Akko, CEO of TATO. "We are confident in their ability to broaden the reach of our recovery strategy and help position Tanzania as a safe, top-of-mind destination amongst key North American travelers as the world begins to travel again."
Mr. Akko was grateful to the United Nation Development Programme (UNDP) for supporting TATO's efforts to diversify its marketing strategy in order to attract more visitors and boost tourism numbers in the wake of the COVID-19 pandemic.
TATO, under the support of the UNDP, is currently implementing their 'Tourism Recovery Strategy' to help spur business, recover thousands of lost jobs and generate revenue for the economy. TATO is also playing a role in connecting businesses and individuals within the trade to facilitate knowledge sharing, best practices, trading, and networking across the industry's value chain.
Representing over 300 tour operators, TATO is a leading lobbying agency for the tourism industry in Tanzania which earns roughly $2.05 billion per year for the economy, equivalent to 17 percent of the country's GDP.
UNDP Resident Representative, Ms. Christine Musisi echoed the words of UN Secretary-General Antonio Guterres when she said: "It is imperative that we rebuild the tourism industry, because it is one of the world's most important economic sub-sectors. To aid recovery UNDP, in partnership with the Government and other partners, has adopted an integrated approach to build back tourism in a post-COVID-19 economic era while leaving no one behind."
Ms. Musisi also said that this approach "includes, improving the environment for private investment and recovery of the tourism value chain, strengthening institutional capacities in delivery of tourism sector services, facilitating access of affordable financial services and products for recovery and investment of SMEs in the tourism value chain."
Situated on the eastern coast of Africa, Tanzania is home to some of the greatest tourist destinations on earth including Mount Kilimanjaro, the tallest mountain in Africa and Serengeti National Park, one of the world's largest and most popular game reserves. But Tanzania's awe extends well beyond its spectacular wildlife and landscapes – and the beaten path. From remote tropical beaches to encounters with the famous Maasai tribe to strolls through flower-clad meadows at Kitulo National Park, Tanzania is truly filled with hidden gems just waiting to be discovered.
"It gives CornerSun great pleasure to support Tanzania's tourism recovery efforts and bring the country's unmatched travel offerings to new light among North American consumers," said David DiGregorio, Managing Director, CornerSun Destination Marketing. "With increased demand for authentic travel experiences that provide the chance to reconnect with nature, discover rich cultures and witness stunning wildlife, there's never been a better time to re-introduce Tanzania to the world."
CornerSun provides full-service marketing, communications and strategic consulting services including planning, training and long-term economic development. Together with TATO, the agency will activate a strategic marketing and communications plan for the destination that includes traditional media relations, COVID-19 crisis support and guidance, and targeted engagement with the North American travel trade. Other African destinations that have been supported by CornerSun in similar capacities include Kenya, Uganda, Seychelles, Malawi, Zimbabwe, Botswana, Sierra Leone and Ethiopia. To learn more about CornerSun's capabilities and past client work, visit www.cornersun.com.
###
About CornerSun Destination Marketing:
Based in New York, CornerSun is a full-service destination marketing and communications consultancy specializing in working with national tourism boards and emerging destinations. Created specifically to support destinations seeking to enhance their tourism potential out of the North American market, the agency's goal is to assist destinations and their stakeholders in finding ways to properly structure and benefit from developing a successful tourism strategy. For more information, visit www.cornersun.com or email newyork@cornersun.com.
About Tanzania Association of Tour Operators:
Tanzania Association of Tour Operators (TATO), with its base in northern safari capital of Arusha, is a 38-year-old lobbying and advocacy agency for a multi-billion-dollar industry, with 300 plus members across the natural resources-rich East African country. TATO represents a collective voice for private tour operators towards the common goal of improving the business climate in Tanzania. TATO also provides unparalleled networking opportunities for its members, allowing individuals tour operators or company to connect with their peers, mentors, and other industry leaders and policy makers. For more information, visit www.tatotz.org, email info@tatotz.org, or call +255 744 777 444 or +255 27 250 6430 or +255 754 535 637.