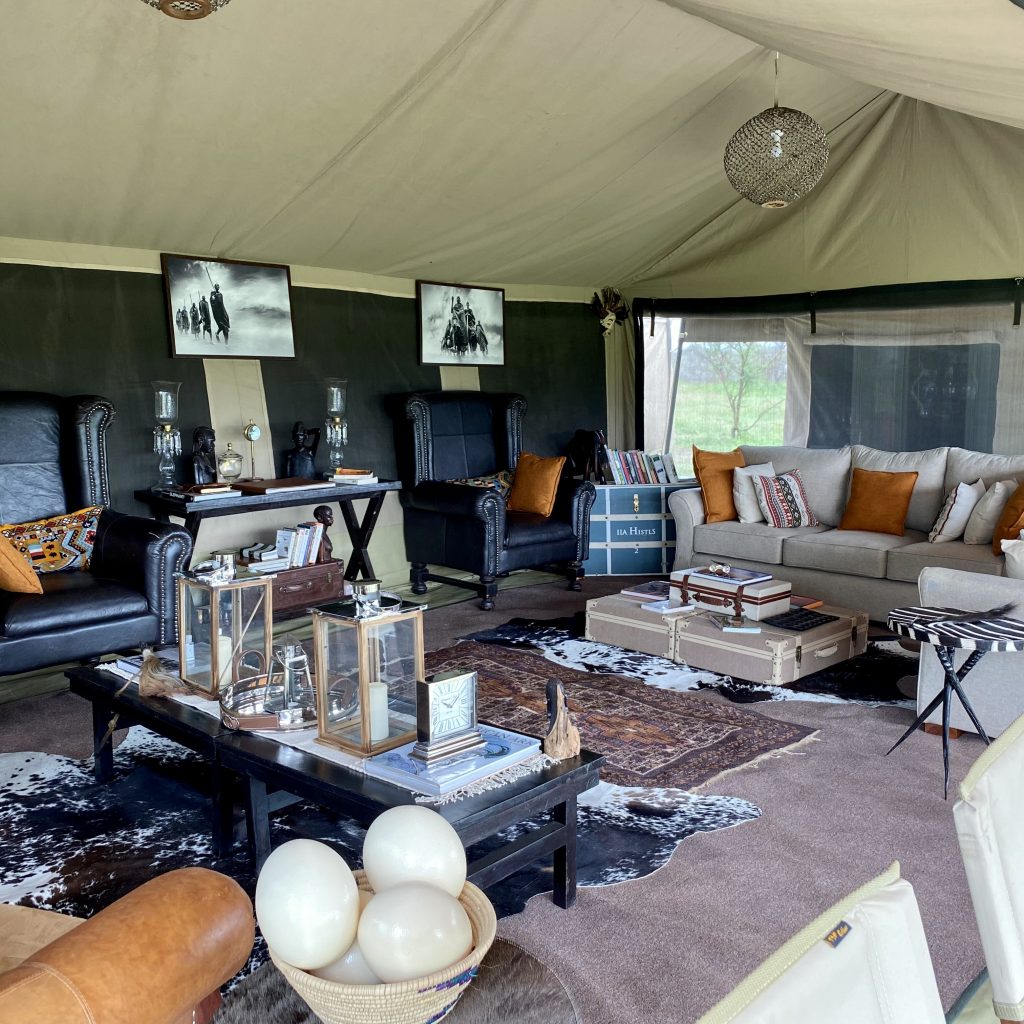 Royal Migration Camp is Tanzania's newest, luxury seasonal migration camp that moves twice – from Ndutu to Kogatende. This intimate 6-tent camp has a separate dining tent, lounge tent, bar tent with a billiard table and a massage tent.
Along with his Tanzanian partner, Saad bin Jung of the royal Bhopal family brings the royal touches that make Royal Migration Camp so unique, including showers with indoor plumbing.  He's a well known conservationist, author and former international cricketeer.
APTA executive board member, Kiki Paris, spent 5 days there with her client in February –  that was her second trip to Tanzania during the pandemic in which she tested negative there and upon her return home.  For more information on Royal Migration Camp and COVID testing information, read here.