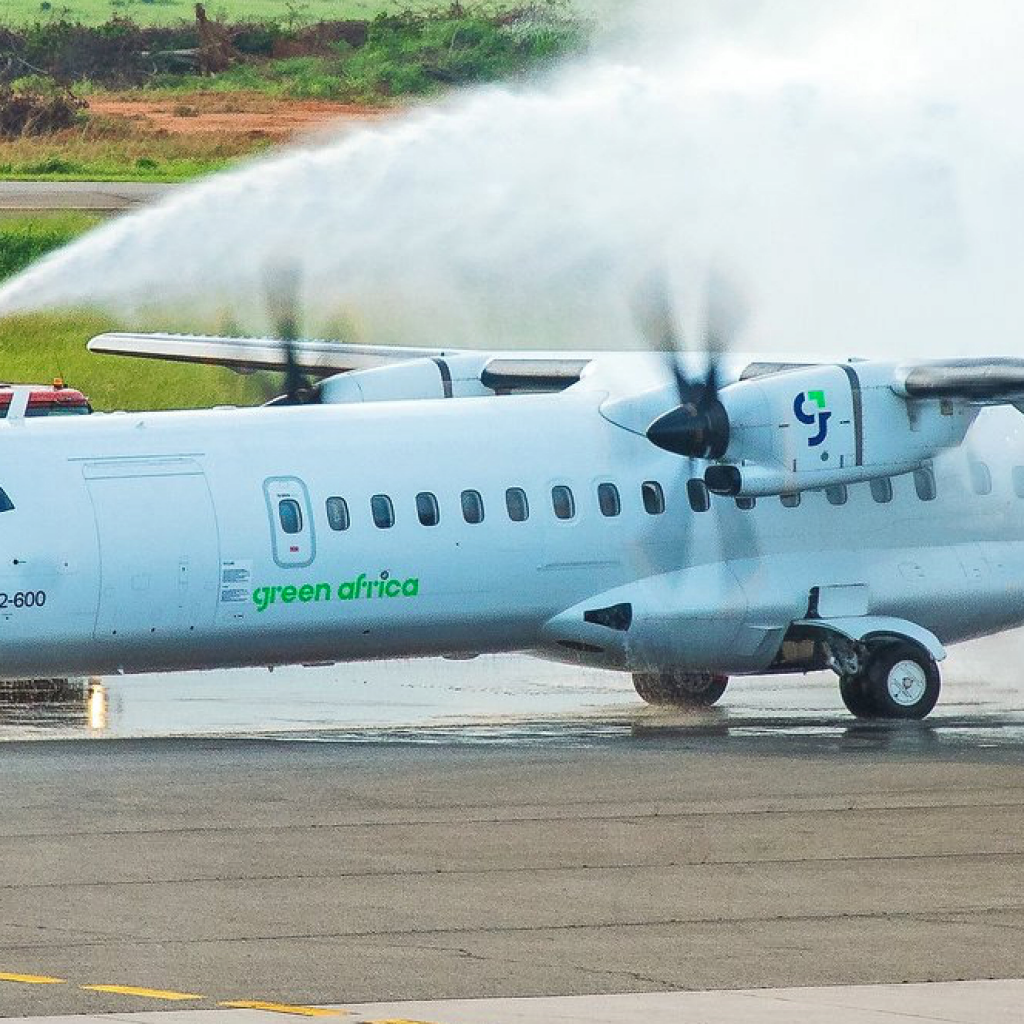 While most aviation companies have felt the heavy impact of the Covid-19 outbreak, some entrepreneurs in the space have taken the crisis as an opportunity to embark on new ventures.
One of the most notable in recent months is Nigeria's Green Africa Airways, a brainchild of a serial entrepreneur Babawande Afolabi, which has announced it will be launching its much-anticipated services on June 24 with tickets ready for purchase as early as next week following pre-sales approval from Nigerian Civil Aviation Authority (NCAA).
The industry newcomer, which recently completed its air operator's certificate certification process from the NCAA, announced its first set of new domestic routes last week that included destinations such as Abuja, Akure, Enugu, Ilorin, Owerri and Port Harcourt.
With Nigeria being a market dominated by full-service carriers like the largest West Africa player Air Peace, the region is certainly lacking a low-cost addition such as Green Africa Airways. As has been consistently stressed by its CEO, the airline's area of focus will be catering to its customer's economic interests.
"We are crafting a network plan that will afford more customers the opportunity to pursue their economic interest or simply spend more time with family and friends," Afolabi said during the announcement of the new route.
The start-up airline will use its three new ATR72-600S jetliners leased from ACIA Leasing to service its domestic networks with two already delivered and the other to be delivered in the coming weeks. The new aircraft will also be configured with only economy class seats.
Based in Lagos, Nigeria, Green Africa Airways made headlines during the 2020 Singapore Air Show when it canceled an order of 50 Boeing 737 MAX aircraft and announced a purchase agreement with Airbus for 50 Airbus A220 jetliners in a deal worth $3.5 billion. This was the biggest order of the aircraft type in Africa, with unspecified delivery dates.
"Together with Airbus, we are incredibly proud to announce the largest order ever for the A220 from the African continent," Afolabi said in a press conference at the airshow. "The Green Africa story is a story of entrepreneurial boldness, strategic foresight and an unwavering commitment to using the power of air travel to create a better future."
Airbus Chief Commercial Officer Christian Scherer speaking at the Singapore Airshow at the time, added, "We are excited about the Green Africa project, its legitimate ambition and its professionalism, evidenced by their most discerning choice for their operating assets. The unique characteristics of the A220 will allow the airline to unlock destinations and route pairs that previously would have been considered non-viable. We look forward to our partnership with Green Africa and to accompany their development with the most efficient aircraft in its class."
The airline will slowly be working its way up to what is expected to be a route network that spans the entire country — and likely spans international borders — with the expected delivery of the new A220 aircraft.