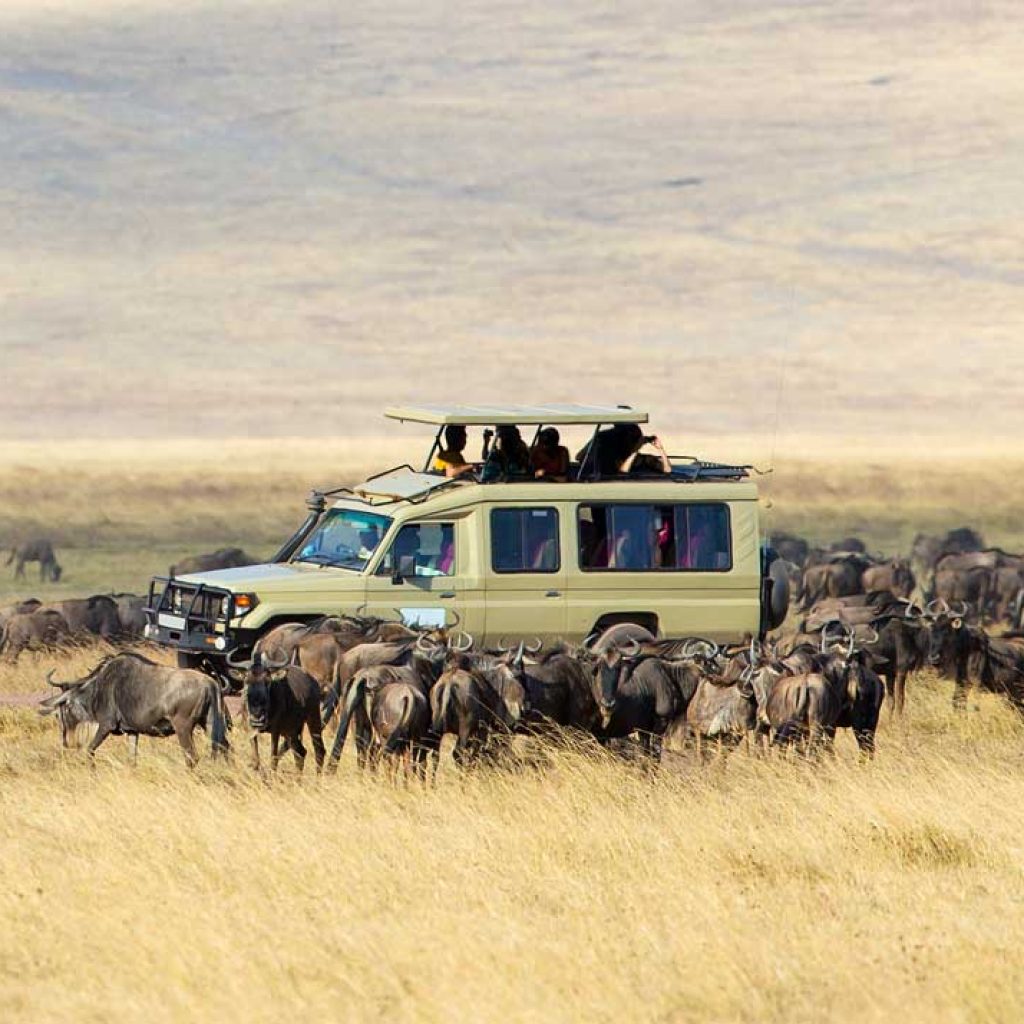 The pioneer Covid-19 specimen collection center at Serengeti National Park has started stimulating new bookings, key tourism players have reported.
"For a month now, we have seen a surge of new bookings with our prospective tourists citing the pioneer Covid-19 specimen collection center at Serengeti as the factor that encourages them to book safari" says Director of Nature Responsible Safaris, Ms Francisca Masika. 
In real terms, over a month the company has received a total of 48 safaris booking enquiries and 39 out of them have been confirmed, while the remaining nine are still negotiating. 
"We are so grateful indeed to the painstaking efforts spearheaded by Tanzania Association of Tour Operators (TATO) in collaboration with the government and United Nations Development Programme (UNDP) to revive the tourism industry" Ms Masika noted.
Tourism, a major foreign exchange earner, employer and other businesses catalyst, had begun to recover from the shock of 2008 global financial crunch and European debt crisis, which almost brought the multi- billion dollars industry to its knees.
However, the rollout of vaccines in key source tourism markets offers a glimpse of hope that the sub-sector will bounce back bigger and better in the near future.
TATO has made deliberate efforts within its capacity in its latest initiative to restore tourist's confidence in their health care. 
To be precise, TATO developed basic health infrastructures support in key tourism circuit, which entailed among other things, having ambulances on ground, agreement with some hospitals to be used for tourists services in case of any contingency and linking the project to the services of flying doctors, in in an effort to revive the tourism industry in order to spur other businesses, recover thousands of lost jobs and generate revenue for the economy.
More recently, TATO has managed to rollout in collaboration with the Government, the pioneer COVID-19 specimen collection center in central Serengeti.
TATO also engaged CornerSun Destination Marketing, a full-service consultancy specializing in promoting African tourism destinations in the North American market to advance its tourism recovery strategy amid the COVID-19 Pandemic.
The partnership is part of a concerted effort backed by the UNDP to revitalize Tanzania's tourism industry and mitigate the long-term economic impact of the coronavirus outbreak following international travel restrictions and bans.
"Fortunately, these basic efforts have started to pay dividends by commanding some traffic and stimulating new bookings" says TATO Chairman, Mr Willy Chambulo.
Sirili Akko, CEO of TATO, said he was heavily indebted to the UNDP for supporting TATO's efforts to diversify its marketing strategy to attract more visitors and increase tourism numbers in the aftermath of the COVID-19 pandemic.
Representing 300 plus tour operators, TATO is a leading lobbying agency for the tourism industry in Tanzania, which earns roughly $2.05 billion per year for the economy, equivalent to 17 percent of the country's GDP.
TATO also plays a role in connecting businesses and individuals within the trade to facilitate knowledge sharing, best practices, trade and networking along the industry value chain.