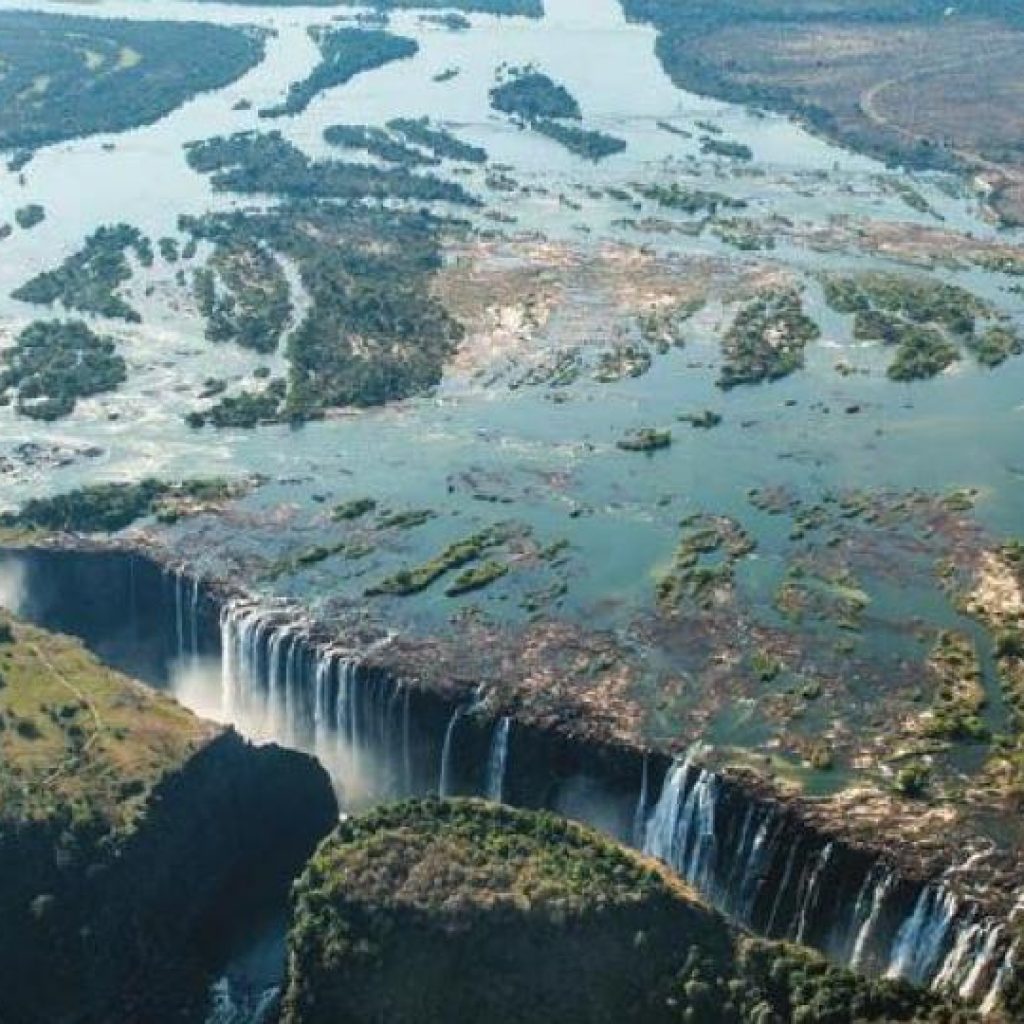 The Zimbabwean Cabinet has approved measures to reopen the country to tourists arriving by road.  It announced last week that its Victoria Falls and Kazungula land border posts would be reopened to tourists who were fully vaccinated.
Operators are welcoming the move and clarify that no quarantine requirements are currently in place for international tourists, unless they are travelling to Zimbabwe from India.
Speaking during a post-Cabinet briefing this week, Zimbabwean Minister of Information, Publicity and Broadcasting Services, Monica Mutsvangwa, said Cabinet's decision to reopen the Victoria Falls and Kazungula land border posts to fully vaccinated travellers was in response to requests from the tourism industry. She said the decision had also been taken as more than 60% of the population in Victoria Falls had been vaccinated.
Campaign Co-ordinator for the We Are Victoria Falls Collective, Shelley Cox, told Tourism Update the opening of these border posts was welcomed by the trade. The We Are Victoria Falls Collective is a public-private partnership initiative representing the tourism community of Victoria Falls under the direction of the Zimbabwean Ministry of Environment, Climate Change, Tourism and Hospitality Industries and supported by the International Finance Corporation, a division of the World Bank and concerned with economic development.
"We are currently waiting for the new regulations on the Statutory Instrument to be released by the government, which will explain the regulations in more detail," said Cox who confirmed that the latest regulations would then be updated on www.wearevictoriafalls.com.
No quarantine
Operators have reported that there have been enquiries from regional and international trade partners and guests, resulting from confusion over Zimbabwe's COVID-19 travel regulations and entry requirements, as a number of European regulatory websites are advising that travellers are required to quarantine on arrival in Zimbabwe.
On this point, Cox confirmed that the current Statutory Instrument mentioned quarantine on arrival for those arriving from Alpha and Delta variant 'hotspots' but that currently this was only relevant for travellers arriving from or transiting through India. "Travellers from other destinations are currently not required to quarantine on arrival as long as they have the relevant COVID-19 negative PCR certificate (issued within 48 hours of departure for Zimbabwe) and are not displaying any symptoms of COVID-19.
According to the We Are Victoria Falls website, the current Zimbabwean entry requirements are as follows:
All passengers must complete a COVID-19 contact-tracing document on arrival.
All passengers arriving at Victoria Falls International Airport are required to present a negative PCR COVID-19 Clearance Certificate obtained within 48 hours before departure, in line with WHO guidelines. If officials believe a traveller to be symptomatic, they may have to undergo a further PCR test on arrival, regardless of the negative certificate, and at their own cost.
An airport official will take passengers' temperatures. Anyone recording a temperature equal to or higher than 38°C must have a PCR COVID-19 test at their own cost.
Travellers who test positive must go into a local quarantine centre for 10 days if they have no symptoms, or 13 days if they are symptomatic. Quarantine is at the traveller's expense.
After quarantine, travellers must be retested before they are permitted to travel home or on to their next destination.
Travellers are to adhere to WHO COVID-19 standard practices at all times, such as maintaining social distancing, wearing a mask in public and practising personal hygiene.
Market and Product Development Director of Air Holidays, David Wood, said: "Only travellers from India are required to quarantine on arrival in Zimbabwe. For all others the only entry requirement is a negative PCR test result and a completed entry form. We have clients flying into Zimbabwe every week and none of them have been required to quarantine."