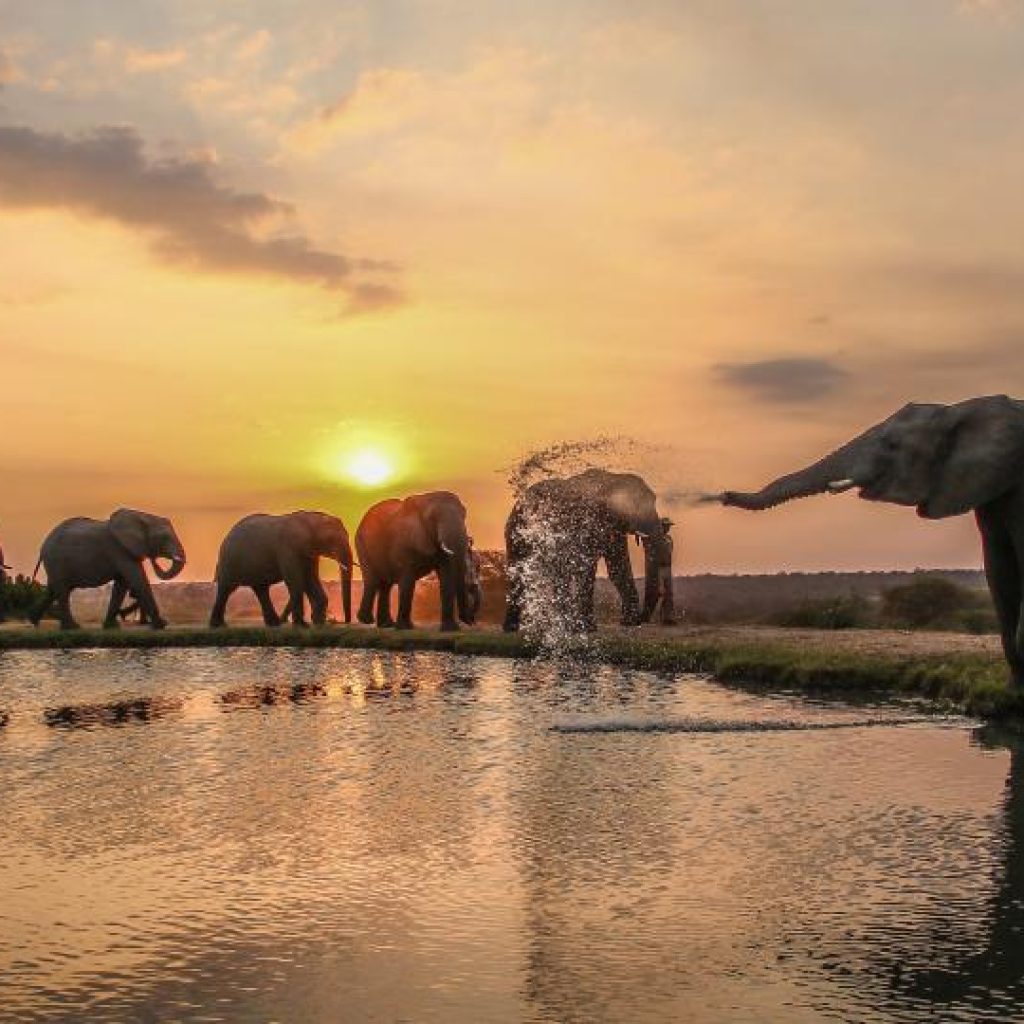 Jabulani lodge in the private Kapama Game Reserve in the Greater Kruger area has launched its own JabuGin. Exclusively offered to Jabulani guests, this distinctive new gin is infused with the dung of the rescued Jabulani herd of elephants.
The dung is collected, cleaned and dried and added to the creation of the gin, adding all varieties of natural plant ingredients foraged by the Jabulani herd while out on their walks in the wilderness from sunrise to sunset each day.
Their contribution to JabuGin infuses the mix with distinctive South African botanicals and tastes that the elephants have selected.
All proceeds from the bottles sold will go towards the care, support and protection of both the Jabulani herd of elephants and the elephant orphans at HERD (Hoedspruit Elephant Rehabilitation & Development), South Africa's first dedicated elephant orphanage founded by Jabulani MD and owner, Adine Roode.
Jabulani lodge was created as a way to support and care for a herd of rescued elephants from Zimbabwe, and an orphan calf named Jabulani who needed a new herd of his own.
With Roode's experience and knowledge in conservation, and a dedicated elephant care team, the herd has gone from strength to strength, spending their days walking and foraging, bonding and swimming out in the wilderness of the Kapama Private Game Reserve. At night the rescued herd sleep in the elephant homestead while the orphan calves stay at the orphanage nurseries.
Over the 20 years of supporting the herd through tourism at the lodge, the Jabulani carers and Elephant Managers work with vets and wildlife experts to monitor the well-being and health of the elephants through different means – one being by inspecting the animals' dung. A lot can be learnt by studying elephants' dung, including insight into their stress levels.
It also plays a very important part in the care of elephant calves too, surprisingly. Naturally, calves eat the dung of other elephants in their herd to acquire essential bacteria that helps with immunity and digestion.
The Jabulani elephants' dung has gone a long way in helping little albino elephant, Khanyisa, who is currently in the care of HERD and being integrated into her new family. The herd are unique in welcoming and accepting orphan elephants into their family structure and giving them a second chance at life with a herd of their own.