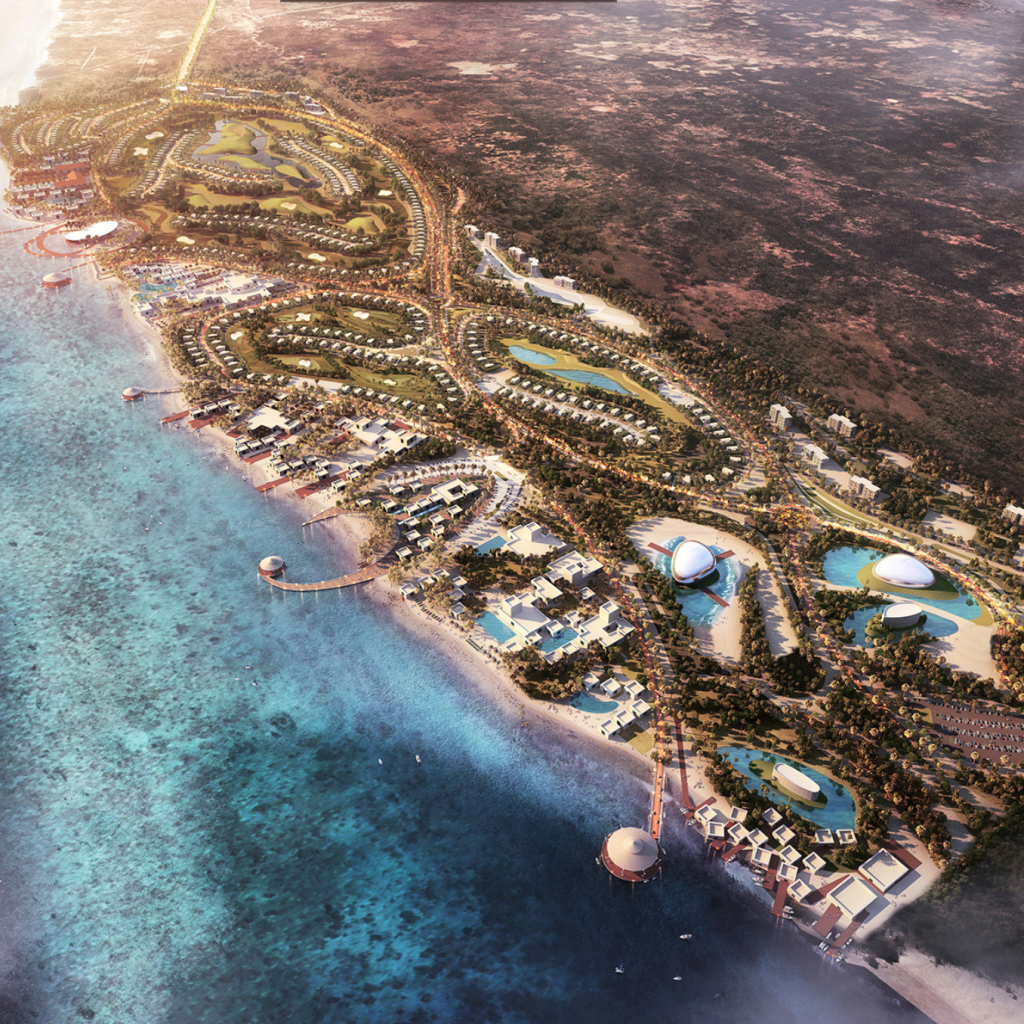 A massive new resort in Zanzibar will have multiple hotels, luxury residences, and East Africa's first Signature golf course. 
A new vacation playground is coming to Africa.
Spanning some 1,016 acres across Zanzibar's Muyuni coastline, Blue Amber Zanzibar is a "luxury tropical community" that will host East Africa's first Signature golf course and deep water marina, luxury villas for sale, and several international hotels for guests.
CREDIT: COURTESY OF BLUE AMBER ZANZIBAR
Thanks to its immense size, Blue Amber Zanzibar will be the largest luxury property in Africa, and will be the very first to offer non-residents the opportunity to buy vacation homes.