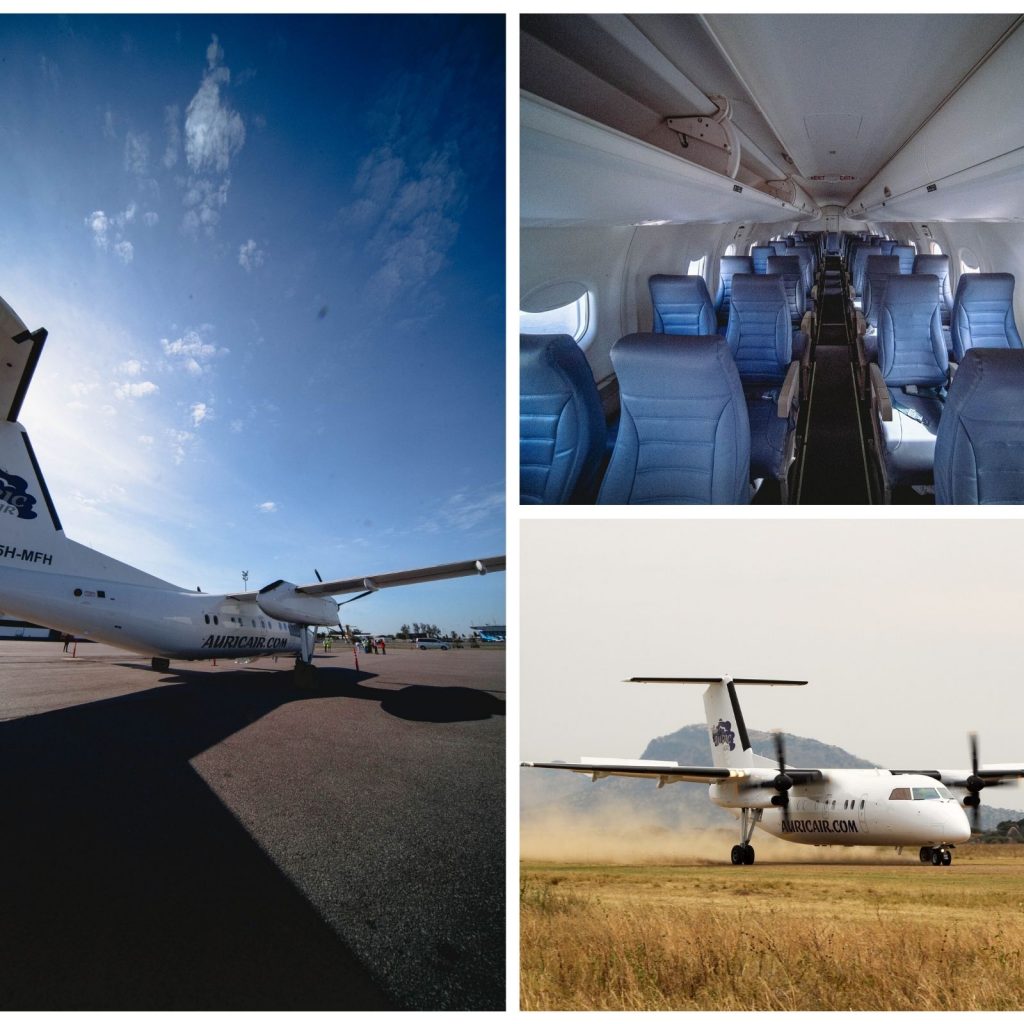 Auric Air Services Limited is delighted to announce the addition of a Dash 8-100 to its fleet, increasing it to a 234 seat strong 16 aircraft. 
This 39-seater new acquisition allows the company to offer increased capacity on its tourist circuit routes, enabling it to service larger passenger groups over longer distances in a pressurized twin turbo-prop aircraft.
Auric Air Services Limited offers a daily service connecting major hubs with and within the national parks in Tanzania, Kenya, Uganda, and Rwanda.