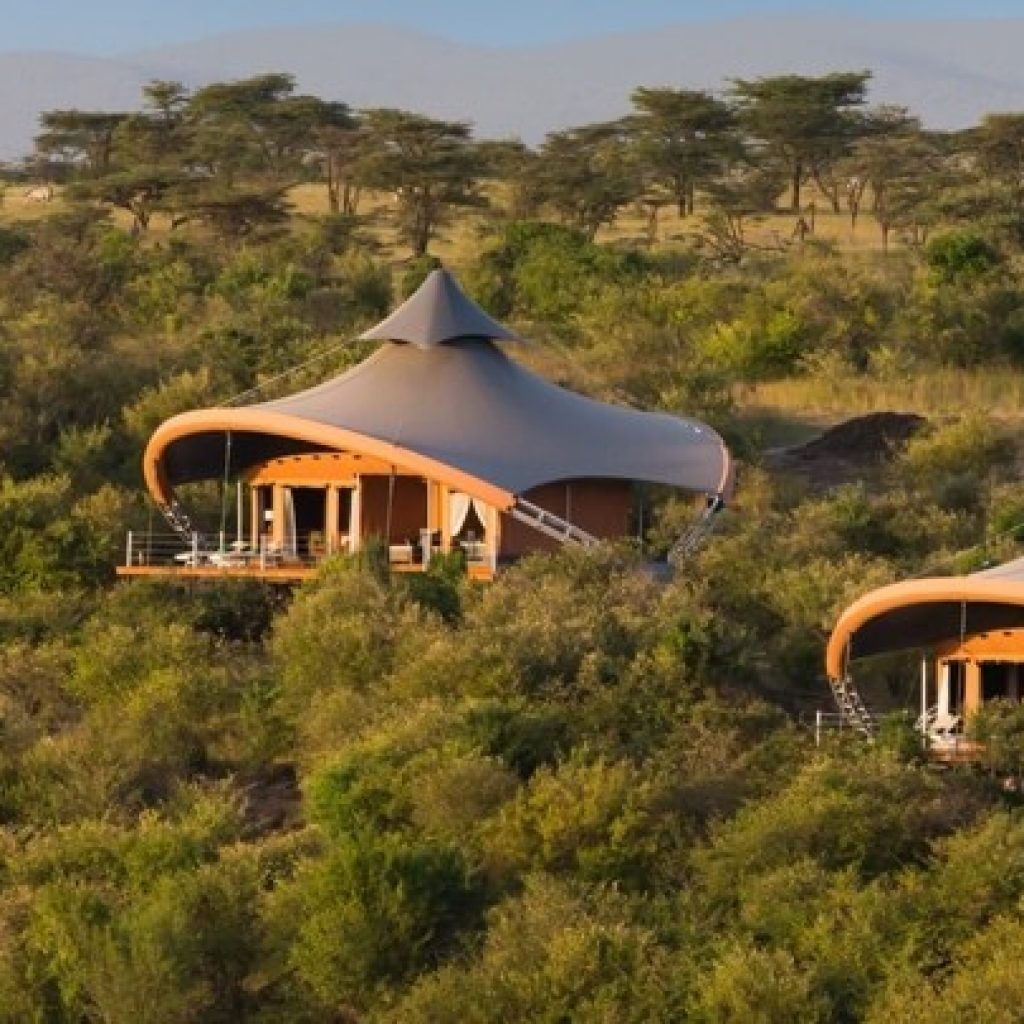 The Virgin Limited Edition property takes two coveted spots as the World's Best Hotel and Best Safari Lodge
Mahali Mzuri, Sir Richard Branson's Kenyan Safari Camp located in the world-famous Maasai Mara ecosystem, has been ranked as the #1 Hotel in the World, as well as the #1 Safari Lodge in Travel + Leisure's 2021 World's Best Awards.
The Travel + Leisure World's Best Awards 2021 is an essential, trusted source for inspiration and guidance as travellers once again make plans to set out on trips around the globe. Travel + Leisure recognises the top hotels, islands, cities, cruise lines, airlines, spas, and more, based on the results of their readers' survey. Readers rated hotels on rooms/facilities, location, service, food and value.
This recognition is a powerful testament to the beauty of Mahali Mzuri and the unique experience it provides, as the Travel + Leisure World's Best Awards is a leading barometer of the places and companies that satisfy some of the most passionate and discerning travellers across the globe.
Perfectly situated in the private Olare Motorogi Conservancy in the wider Maasai Mara ecosystem in Kenya, Mahali Mzuri is a Virgin Limited Edition property that lives up to its name's translation in Swahili — "beautiful place". The accommodation, that sits in the direct path of the annual Great Migration, is both intimate and super stylish with just 12 luxury tented suites that make for the perfect retreat after a day of world-class game viewing in the vast Kenyan plains. Each tent includes an adjoining bathroom and substantial private deck, whilst at the center of the camp sits the Main Tent, where breakfast and lunch are enjoyed on an expansive deck with breathtaking views and an undeniable level of Kenyan charm. Travellers are immersed straight into local culture with intricacies such as a Maasai spear which doubles as a 'do not disturb' sign, whilst refreshing dips are taken in the 12-metre infinity pool overlooking the never-ending views of the majestic Maasai Mara.
Community is at the very heart of this Number One Hotel in the World where all of its staff are Kenyan and the largest number of local Maasai are employed in the area. Guests have the opportunity to visit a traditional Maasai village, help in the abundance of community projects the camp is renowned for, or simply just sit back and absorb the peace and quiet, and the beautiful surrounds that the design of the camp guarantees.
"It is an exceptional honour and dream come true to be named as the Number One Hotel in the World by Travel + Leisure's knowledgeable readers," says General Manager Wilson Odhiambo. "Being recognised in any capacity by one of the most respected and renowned resources on travel globally is incredible in itself. Receiving two accolades, including Number One Safari Lodge alongside World's Best, is exemplary and a recognition of the hard work and dedication that every single person in our Virgin Limited Edition team puts into Mahali Mzuri and serving its incredible guests each and every day."