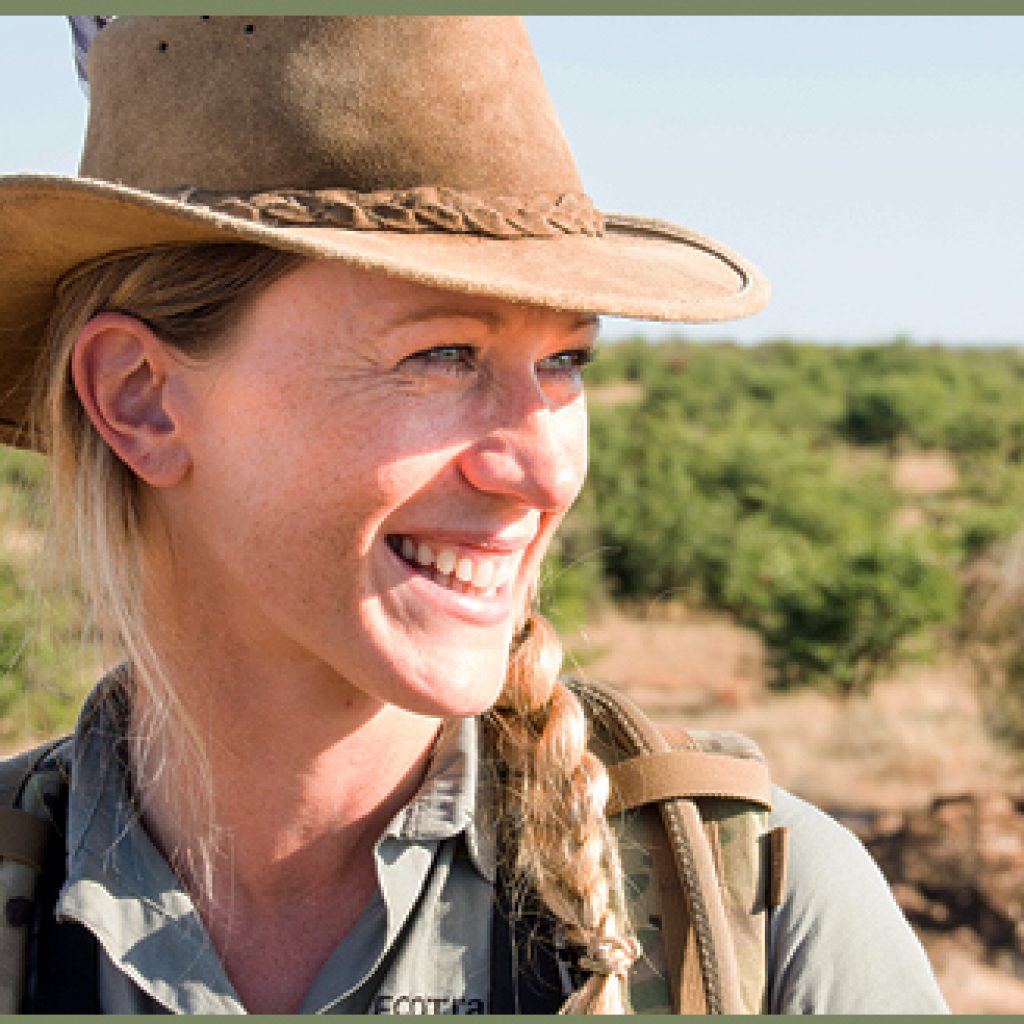 Safaris can be idyllic, but they also present a unique set of challenges that will at times push you out of your comfort zone. Emma Summers, the EcoTraining camp manager at Selati Game Reserve, offers her tips for surviving and thriving in the Africa bush.
First and foremost, Emma advises that everyone should embrace the unexpected and view every opportunity as a chance to learn something new. But when that's not possible . . .
Suncare
The African sun is much stronger than you might think and it's easy to get sunburned even on cloudy days. The first thing I do in the morning is cover my exposed skin in SPF 50. Make sure that you reapply several times throughout the day. Bring at least SPF 30 (ideally higher) with UVA and UVB protection.
Don't forget your lips! Pack lip balm that also offers sun protection. And remember that a good hat and sunglasses are also items that no bush lady should leave home without.
Makeup
Generally, most of us go bare faced in the bush, preferring a few extra precious moments in bed each morning. My advice is leave the foundation, blush etc. at home. Besides, the African heat tends to melt makeup and you end up looking like a hot mess.
If you don't feel like you can cast aside all makeup, simplify your makeup bag and bring waterproof mascara, eyeliner, and lip stain with you.
Skincare
A combination of sweat, sunscreen, wind and dust can play havoc with your skin. Cleanse, tone, and moisturize are the three cardinal skincare rules any lady should live by and this is especially true in the bush.
Look at bringing a mild face scrub and be sure to use it a couple of times each week to exfoliate your skin. Also, consider packing a few tubes of face mask — a clay one to detox your skin and a moisturizing one for when your skin feels a bit dry. Not only will your skin thank you, but it will also provide you with 20 minutes of me-time.
Personally, I think a bar of soap in a soap container is better to bring along than liquid body wash. Not only does it take up less space, but it also lasts so much longer, saving you money and the stress of having to buy more.
Haircare
Bring plenty of hair/elastic bands so you can put your frocks up during a game drive or bush walk. Not only is it a great feeling to get your hair off your neck, but if you put your hair into a plait (braid) or bun, it will also stop your locks from getting all knotted up.
If you have long hair, don't forget to bring conditioner. Consider a leave-in conditioner or a hair oil as well to provide your hair with extra moisture and keep your long locks looking lovely.
If you have dyed hair and want to get it colored before traveling to Africa, speak to your hairdresser to make sure that you choose the best color for the great outdoors. Certain colors (like red hair dye) fade quickly in the sun.