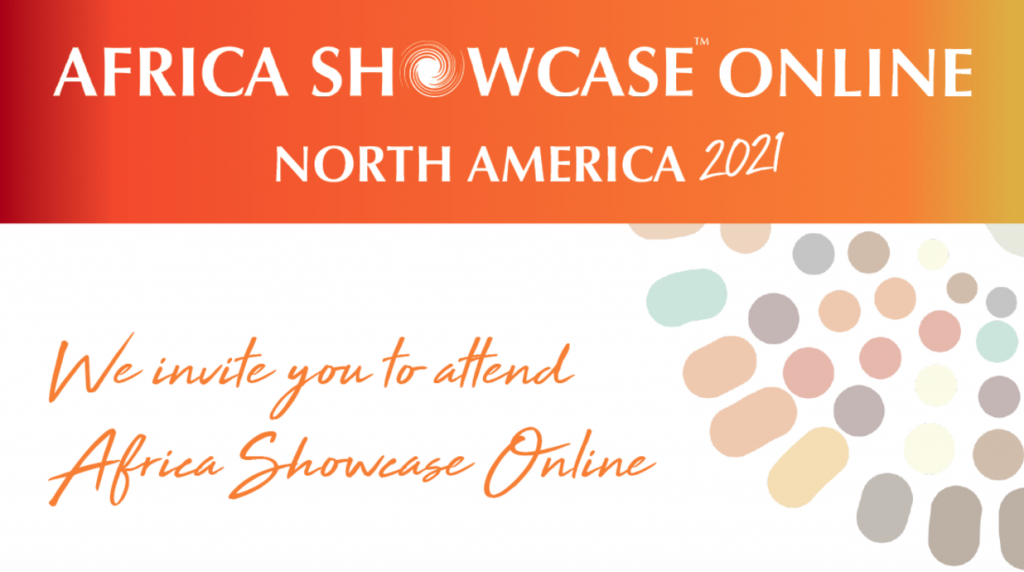 Africa Showcase is coming Oct 20-21st and this year's event will include an innovative live-networking format that doesn't require you to spend  time pre-scheduling meetings. We have also designed the event to span two days where one day's timing is geared toward's the East Coast and one towards the West Coast. Feel free to sign up for whichever day works better for you, or participate in both – it's up to you.

Registration Deadline: October 15th
You can choose the date that suits you best:
Wednesday October 20th                       Thursday October 21st
East Coast ET 9:00am – 1:30pm             East Coast 11:00am – 3:30pm
West Coast PT 6:00am – 10:30am            West Coast 8:00am – 12:30pm

How will Africa Showcase Online work?
The 'Buyer meets Seller' concept is designed to bring all participants together as if in a physical event space. It's similar to speed networking and product rotation that we've done on our physical roadshows previously, except you don't have to meet with all the suppliers. You can select who interests you the most. Obviously, we encourage you to meet as many exhibitors as possible during the event time.
Our highly efficient virtual event system is simple and user friendly, with skilled virtual tech support if needed. The entire event will run on one platform without extra apps to download.
Africa Showcase is well-known for the great prizes that our exhibitors donate.
We're excited to get you back to Africa!