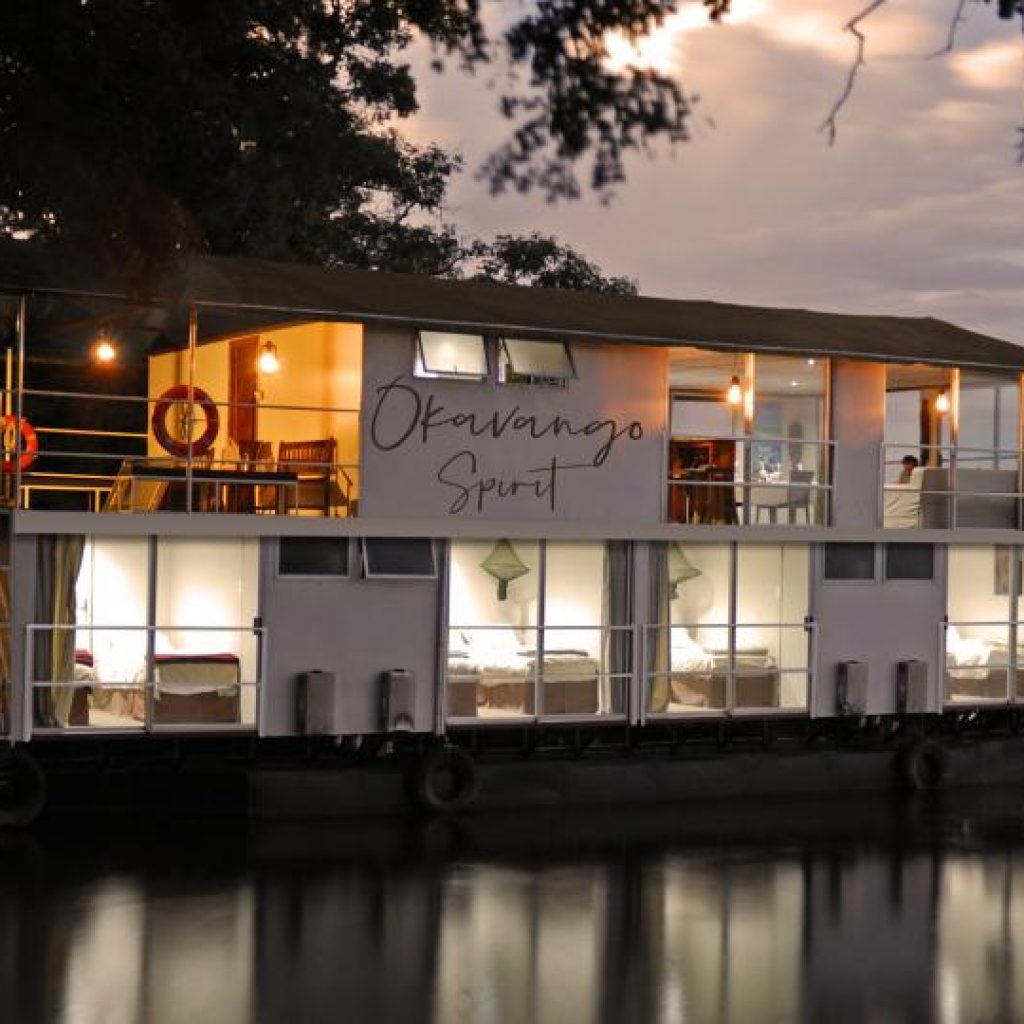 The Okavango Spirit, a houseboat that will give visitors a new way to view the abundant game and wildlife of Botswana's Okavango Delta, is due to be launched in April 2022 by Natural Selection.
The houseboat will spend its nights moored along the banks of the Okavango River in an area that is recognised as being among the quietest and most peaceful in the Delta, home to numerous hippos and crocodiles.
Okavango Spirit will offer seven en-suite cabins (four doubles and three twins), each with a private viewing deck. The houseboat can accommodate 14 guests and is ideal for families with children aged six and older. The upper deck has a dining area, small lounge, bar, and sundeck.
The houseboat operates year-round and offers two- and three-night stays. Guests will be met by their guide at Shakawe airstrip in northern Botswana, a one-hour charter flight from Maun International Airport, and are then taken on the 20-minute drive to the houseboat.
Each day, guests will have the opportunity to board smaller game-viewing boats to enjoy activities in the area, including bird watching, boat safaris, and a visit to Tsodilo Hills.
Tsodilo Hills is a World Heritage Site 50km southwest of Shakawe, home to more than 4 000 San Bushman paintings. Several walking trails provide routes around the painting sites.
Guests can also cross the border into Namibia for a morning game drive in Bwabwata National Park on day three of the three-night itinerary.
It is recommended that guests pair their Okavango Spirit booking, which starts at US$7 700 for exclusive use of the boat for the first seven guests, with a stay at one of the other Okavango Delta camps nearby, also owned by Natural Selection. These include Hyena Pan Camp, Sable Alley, Skybeds (only open April-October), The Jackal & Hide, and Tuludi Camp – all located in Khwai Private Reserve – and Mapula Lodge.