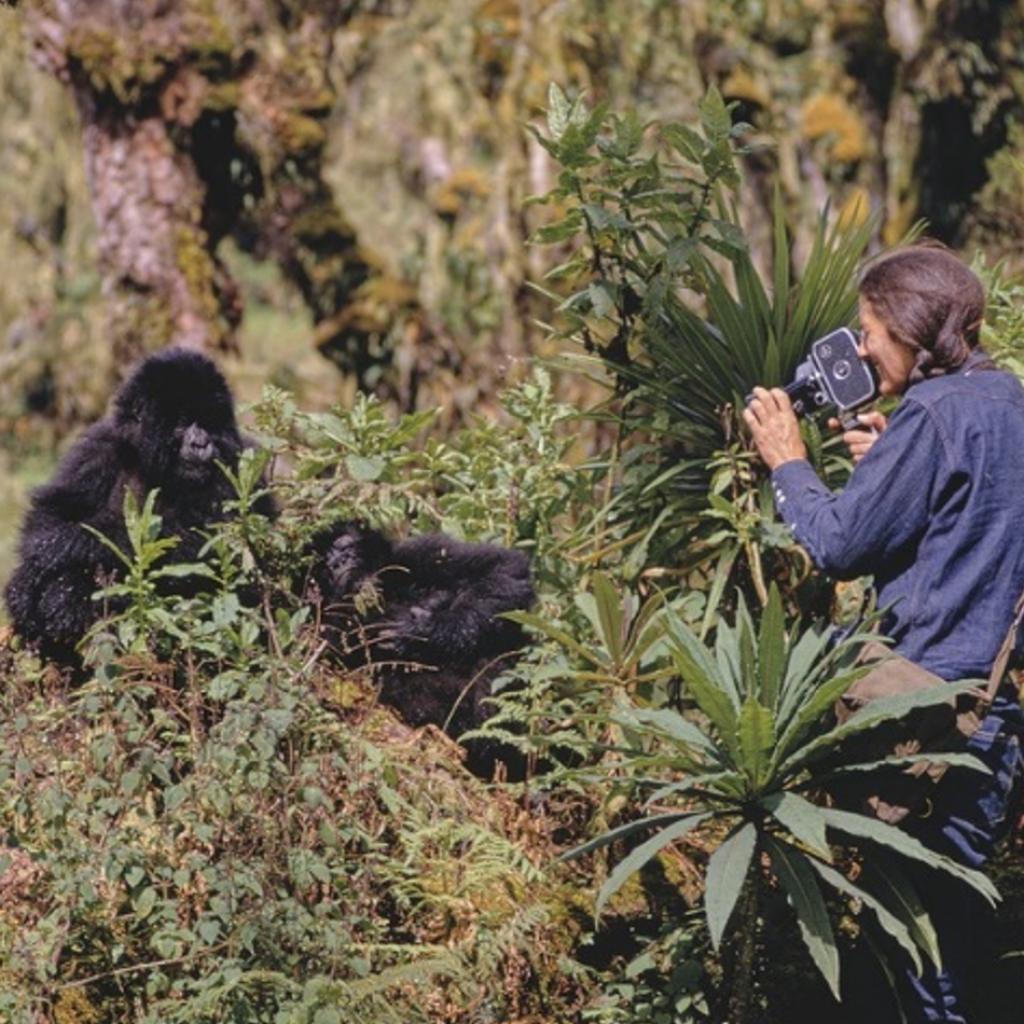 Travulous, a Destination Management Company located in Rwanda, known for its innovative, conservation-based itineraries and events, today announces a series of exclusive tours and events personally guided and hosted by former research staff and colleagues of the legendary gorilla primatologist, the late Dian Fossey.
The owners and management team of Travulous have worked extensively across East Africa since 2003, having designed specialist conservation-based itineraries in partnership with the Born Free Foundation, the Dian Fossey Gorilla Fund, and the Jane Goodall Institute. Using its vast knowledge and experience in operating bespoke luxury tours, Travulous specializes in providing guests with Behind-The-Scenes insight into the conservation of the endangered mountain gorilla:
"The impact Dian Fossey has had on gorilla conservation is still felt to this very day. Her research and understanding changed the world's perception of mountain gorillas and saved them from extinction. For the first time ever, Travulous is pulling back the curtain so travelers can hear the stories, first-hand, from the very people who worked with Dian to make it possible," said Richard Pfäffli, Co-founder of Travulous and former Travel Provider and Tour Consultant for The Dian Fossey Gorilla Fund International.
The work of Dian Fossey, as documented in her book and portrayed in the movie 'Gorillas in the Mist', is the stuff of legends. In addition to being led by Fossey's former research staff, Travulous' 5-day gorilla trekking itineraries will also visit the original Karisoke Research Center and Dian Fossey's grave. In the evening, travelers will join Travulous' exclusive Fossey-inspired welcome event with interactive after-dinner speeches presented by renowned Gorilla Conservation Organisations.
The Travulous website features a sample of tailor-made itineraries and events, which can either be treated as standalone programs, incorporated into a longer tour, or modified to match the particular interests and budgets of clients of agents and operators. Alternatively, clients can join a scheduled group departure; further details will be announced during Travulous' interactive webinars. These webinars will also include an introduction to the ex-Fossey researcher who will guide the trip.
Travulous is a member of Protected Trust Services (PTS). Regardless of their location, agents and operators can book with confidence, knowing their money is fully protected as it is safely held in a separate trust account, managed by independent trustees, with the funds only to be used to pay for each client's trip.
For travel professionals, Travulous also offers:
White Labeling – for tailor-made tours, the travel company's own branding can appear on Travulous' guide uniforms, vehicles, and welcome packs.
Price Guarantee – to ensure Travulous offers a competitive service, it negotiates the best locally contracted industry rates.
Personalized Service – the team has 20+ years of luxury travel industry and bespoke event management experience. Each agent and operator is assigned a dedicated Travulous travel specialist.
Extension Tours – Travulous specializes in DMC services for Rwanda and Uganda, but also offers extension tours to Kenya and Tanzania.
Site Inspections – Travulous conducts regular site inspections of all properties featured in its itineraries to ensure all suppliers maintain the correct service levels for agents, operators and their clients.
Travulous invites all agents and operators to review its website and to sign up to its Agent Portal, filled with a wealth of information, including interactive tools to facilitate their role. Says Pfäffli: "you will find everything you need to inform and inspire your clients, making it easy to plan an unforgettable trip for them."
Keep a lookout in the coming weeks for additional Travulous press releases, including the launch of a new specialist tour examining the ancient history of Rwanda, dating back to the 11th century.
'Images courtesy of Bob Campbell Papers, University of Florida'